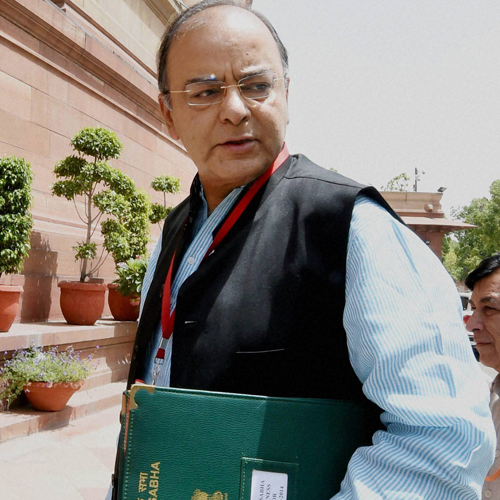 Finance Minister Arun Jaitley made it clear in his maiden Budget speech that the long awaited Goods and Services Tax (GST) will be cleared by year end. The indirect tax procedure gets simplified by GST. All Indirect taxes levied on various goods come under one unified umbrella of GST ambit - including central and a state-level taxes. This will mean less paperwork for a tax payer, as it would further eliminate distortion in the system.
In his maiden speech, Jaitley said, "We shall leave no stone unturned in creating a vibrant India. The steps I will announce are only a beginning towards 7-8% growth to be achieved in the next few years." He also added that the new governement has set 3.6% Fiscal deficit target and introducing fiscal prudence is of paramount importance in the coming year.
A few days ago while seeking help of state ministers to roll-out GST and addressing the pre-budget consultative meeting of state Finance Ministers, Jaitley underlined the need to break the vicious cycle of high inflation and high interest rates. "Mandate of 2014 clearly spells out that economic growth cannot be compromised at any cost and is sine qua non to reap the benefits of the demographic dividend," he said, adding that there is a need to "round off corners" towards GST implementation. Read More.