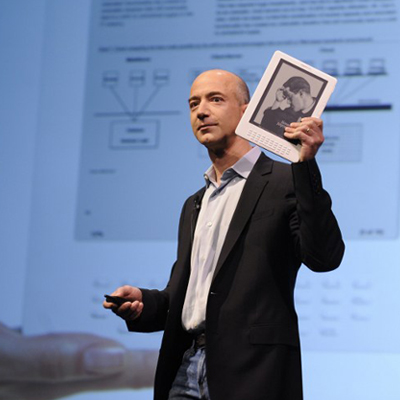 Just a day after Flipkart announced the infusion of $1 billion for its Indian market, Amazon also announced that it would infuse double that amount to support its fast growth in India.
A press release of the company quoted Jeff Bezos, founder and CEO of Amazon.com, "After our first year in business, the response from customers and small and medium-sized businesses in India has far surpassed our expectations. We see huge potential in the Indian economy and for the growth of e-commerce in India. With this additional investment of $2 billion, our team can continue to think big, innovate, and raise the bar for customers in India." He further states, "At current scale and growth rates, India is on track to be our fastest country ever to a billion dollars in gross sales."
It is difficult to find a single valuation for how much the e-commerce market in India could be worth with estimates varying for $1.5 billion to $4 billion. But as multiple media interviews suggest, even big retailers agree that e-commerce is driving up the sales. This could be true even in the smaller cities in the country where some of the big brands might not have set up shop as yet but get to sell their products in.
According to research firm Forrester, online sale of retail goods stood at $1.3 billion in 2013. It says the number could reach $76 billion by 2021. A major portion of $13 billion sale online actually consists of travel, for example, flight and train tickets.
Also, according to some estimates, around one lakh smart phones are being added everyday in India, which will only raise the sales for the online portals.
Amazon had also recently announced that it would build five new warehouses in the country, thereby doubling its storage capacity to half a million square feet. It now has just two warehouses near Mumbai and Bangalore, and the new ones would come up close to Delhi, Chennai, Jaipur, Ahmedabad and Gurgaon. This would mean better provision of facilities like same day or within 24-hours delivery.
Amazon is clearly pulling its socks up to face competitors like Flipkart and Snapdeal head on.
With the $1 billion investment, Flipkart will be dropping the plans of an initial public offering and might approach the markets after the current stage of expansion and consolidation is complete.
But Snapdeal might be planning an IPO, though it might list in the Wall Street to fund its expansion. And it has Ebay as an investor to back it up anyway.
Unlike Alibaba in China, in India, it is difficult to build a monopoly over the fragmented e-commerce market in India. Flipkart, according to some estimates, consists of just 5% of the Indian e-commerce market in 2013. So all the competitors must expand and think out of the box to gain a bigger pie in this fast growing market.
Inability to bring in funds and ramping up supply chains to match up demands could mean any player could be left behind in a race that is now quickly heating up.