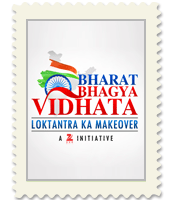 Despite falling gas output from its promising D6 block in the Krishna-Godavari (KG) basin, Reliance Industries (RIL) will likely earn a higher income in the April-June quarter and even thereafter.
The rupee depreciation has made RIL's gas price expensive in rupee terms; the price, however, is still fixed at $4.2 per million metric British thermal units (mmBtu).
Indian gas prices, while paid in rupee terms, are pegged to the dollar; and hence, companies that sell gas in the country will benefit from the falling rupee. RIL more so because it is a private sector company – only public sector upstream (or oil and gas exploration and production) companies such as IOC are required to bear the government's subsidy burden.
RIL's first quarter (Q1, April-June) production at the D1 and D3 fields in the KG basin averaged 15 million metric standard cubic metres per day (mmscmd), down from 16 mmscmd in Q4 of last fiscal, earning it $2.5 million per day, according to a formula which converts mmBtu into mmscmd. This translates to $225 million in Q1 average in dollar terms.
Now, the rupee averaged around Rs55.90 against the dollar in Q1. Meaning, RIL charged its customers Rs1,258 crore for selling gas in Q1 or Rs139 crore per day.
Owing to the flagging nature of the fields, production has dropped 10% from Q1 average to almost 13.5 mmscmd currently.
From July 1 to date, the rupee has fallen from Rs59.52 to Rs68. Since the July-September quarter is on, the Q2 average will emerge later. The average of the last ten days works out to 65.54.
So, in dollar terms, RIL has been earning $2.25 million per day from gas sales in Q2 so far. In rupee terms, however, it has actually earned Rs147 crore per day in the last 10 days, in spite of a fall in production. That's a cool additional income of Rs8 crore per day extra.
All its businesses are pegged to the dollar but sold in rupee, except RIL's exports, resulting in net benefits from rupee depreciation.
"While absolute financial numbers will increase in terms of revenues, the market doesn't get excited over RIL's topline.
They want higher profits, and profits won't change significantly," said a senior analyst with an international brokerage.
Gagan Dixit, senior analyst with brokerage Quant, said since the beginning of Q2, the Singapore gross refining margins (GRMs) have almost halved. This will likely impact on RIL's bottomline.