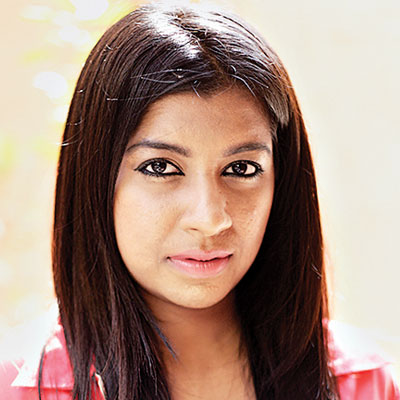 Hyper-competitive, rapidly changing industries leave customers spoilt for choice when it comes to brands. The constantly evolving brand-landscape causes the relevance of a brand to its potential customer to often come into question and one brand is constantly seen to be losing it's edge over the other.
Let's consider public sector bank brands in this context. They are institutions with purpose beyond profitability. Backed by enormous resources, scale and heritage, they face all the challenges of this extremely competitive industry. For this reason, public sector banks have begun to transform themselves– not just to increase profitability, but also relevance to the customer.
Generally, back-end and front-end transformation run in parallel. Back-end transformation addresses structural, resource and capital challenges. Front-end transformation involves changes in technology, access and customer experience. Owing to the game of 'catch-up' that financial institutions are now playing, a point of parity has evolved in technology and access. This has made it imperative to create a point of differentiation in customer experience.
I am reminded of a quote by Maya Angelou that says "People will forget what you said. People will forget what you did. But people will never forget how you made them feel". The same is true of brands. A brand is about the experience it delivers and the feeling it leaves a person with. Simply put– the experience of the brand is the brand. To a customer, a brand is measured by the experience it delivers to him or her. In financial services, brand experience is delivered at multiple customer touch-points– at the branch, online, ATMs, customer care, relationship management and call centers to name a few. Since parity has evolved over time across financial service products, technology and access, there is a crying need for distinction in brand experience to set one brand apart from the other.
Brand experience is evaluated across four levels:
The first is impression. At the most basic level, a customer's impression of the brand occurs when he or she is drawn to what the brand has to offer them. Some of the parameters of evaluation are– Is it relevant? Is it differentiated? Is the brand proposition true to me?
The second level of evaluation occurs during interaction with the brand where a customer measures the 'say=do' quotient of the brand. The key question is "Does this brand do what it says?" It is evaluated on the parameters of consistency, delivery and ease of access.
The third level is responsiveness where a customer measures the brand in terms of how much their service is tailored to fit his personal needs. Customers evaluate the approachability, receptiveness and adaptability of the brand to their individual needs.
The fourth level is resilience, which is measured over time. The customer feels secure in the knowledge that his brand cares about the future and can stand the test of time. This is evaluated in terms of the brand's corporate responsibility and initiatives to future-proof the brand and the business. This is also measured in terms of how much the brand of choice has influenced and shaped the future of the category that it is a part of.
Some essential 'to-do's at the start of a brand transformation journey:
Over the years, public sector banks have worked hard to deliver better brand experience to bring themselves on par with both private sector banks and emerging international competition.
1. Begin with a comprehensive brand audit. A complete evaluation of the brand's performance across customer experience touch-points will divulge pain points and areas that need to be revisited.
2. Find out the profit-driving experience points and build on these. For example, SBI's ingenious 'SMS Unhappy' initiative. This has helped plug the 'leaking bucket' syndrome in banking where banks put all their focus on acquiring new customers while disgruntled existing customers seek new banking partners because of the apathy that is shown towards them. SBI is going the extra mile to ensure that they improve experience, satisfaction and in turn retain customers.
3. Become increasingly digital-savvy. It is imperative that financial services brands today have strong digital strategy and online presence. In fact, not having online presence where your customers do can be a huge deterrent to the brand.
4. Last but definitely not the least, keep the customer at the heart of transformation. Never underestimate return on customer experience.
Neethi Isaac, Brand Union