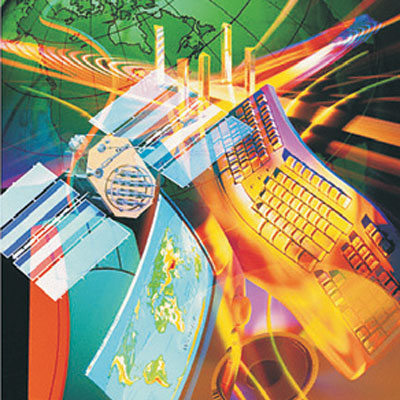 IT industry players are not surprised with the latest layoffs estimated to be at over 15,000 employees globally by hardware manufacturer IBM or of over 1,000 employees at IBM India, and a similar development at Dell.
This churn is happening because hardware companies like IBM and Dell, which makes high-end servers and computers, have been hit because it is cheaper to outsource infrastructure as a service to Amazon or a Google. "There has been a paradigm shift in focus by corporate customers who are preferring cheaper IT infrastructure like 'cloud' from Amazon or Google and this is the reality," said Srinath Batni, member of the Infosys board.
Cloud computing means the ability to run a program or application on many connected computers at the same time. This is where many corporates have either migrated to or are in the process of migrating, thanks to the immense cost-benefit ratio. This, in turn, has led to higher level of redundancy among existing staffers, especially hardware engineers.
As of now, corporates have to incur huge maintenance costs once companies like IBM or Hewlett Packard – they are two major players in the IT infrastructure space – sell their machines. Some of the recurring costs involve new applications upgrades, technology, software upgrades and licence renewals – both for hardware and software. Such would not be the case with cloud computing where the costs are based on usage and maintenance done by the host company.
Well-known companies offering cloud are Amazon, Google, Salesforce.com and Microsoft. Salesforce.com is the enterprise cloud computing leader in the social media space.
However, there is a worry about the data security hosted on such servers and controlled by a third party.
"Banks and financial institutions may not opt for such facilities even if costs are low. This is because of data (in)security," said Srinath. But then, there are companies that could opt for cloud in storing data of non-core areas or businesses, said another industry source.
On employees losing jobs due to cloud, market sources estimate that only 20-30% of those sacked at Dell and IBM could get absorbed by the industry. Since most are hardware engineers, migration to software and related fields could be an issue, at least for now.
"But then, the same could happen to software too for the same reason, say five years from now," said Srinath, but denied market talk that Infosys was cutting staff.
Cloud includes software as a service too and many companies including Infosys, Wipro and NIIT, to name a few, are into similar services.
Certainly this does not sound a death knell for hardware and server-hosting companies like IBM and Dell, but then systems are getting integrated with IT and this can't be ignored, unless such companies offer similar services in a big way, industry watchers said.
"There are companies that would not prefer hosting their data on servers somewhere out of their visibility or reach due to security concerns," said Vinod Pisharoti, practice head, logistics & surface transport, NIIT. 'Big companies with global operations that had to buy and host applications at local or regional levels, are now doing away with it to cut cost and prefer pay-per-use service providers like Amazon," he said.
The worry for hardware engineers, however, remains unless they change course towards specialisation.
"Your car is no longer a motor car, at least 30% of the engine is integrated with IT, so is your refrigerator... all are getting integrated with one another in some way; and the computer becomes a major conduit,'' said Srinath.
Google, for instance, is into driver-less cars which are though at a nascent stage; but then, there is demand for engineers, especially for those specialised in electronics, he said. This probably is an area that hardware engineers could explore.
Cloud remains the next big thing where softwares as well as hardwares are leased out. Email is free as of now, but if it becomes chargeable, the software is offered as 'cloud'.