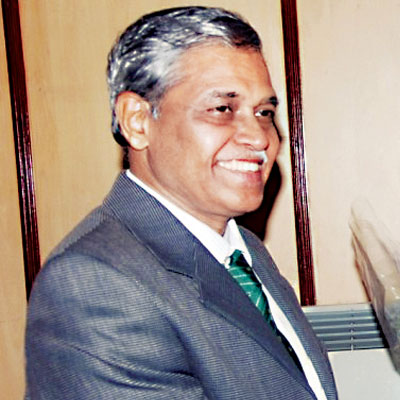 Bharat Sanchar Nigam Limited (BSNL) is the largest provider of fixed telephony and among the largest mobile telephony providers in India. BSNL is India's oldest and largest total telecom solutions service provider . It has a customer base of 117 million by the turn of 2013. It operates throughout India except in Mumbai and New Delhi, which are managed by Mahanagar Telephone Nigam Limited (MTNL). However, plans are afoot to merge MTNL with BSNL, augmenting its presence and strengths.
Shri Anand Kulkarni, Chief General Manager, BSNL's Maharashtra Telecom Circle, outlined the plans for the future of BSNL while expressing confidence that his organization is poised to enter the growing competition on a solid footing. Though a PSU, BSNL is emerging as a leading business entity and has been offering competitive tariff to its customers, which includes a large number of PSBs.
Excerpts from his exclusive interview:--
BSNL is the largest Enterprise Business telecom service provider in the state of Maharashtra and throughout India. It has drawn extensive plans to upgrade its services to adapt to the increasing market demands and to offer services to all strata of clients, big and small.
Within the next 6 to 8 months, BSNL will have installed a Next Generation Network (NGN), which will have larger capacity and more speed, thereby meeting the needs of its vast clientele, especially PSBs.
The plans will emphasize on increased network reliability, stronger security and added scalability so as to service every section of the clientele based on his business needs.
BSNL services are availed by most PSBs, major private sector banks and rural banks. The base of its clientele is growing consistently.
Requirements of PSBs are increasing as their customer base expands in urban and rural areas as well as owing to intense competition. They look up to BSNL for telecom support, which is always available on a 24x7 basis.
Compared to the other service providers, BSNL is placed at an advantageous position due to its wide network throughout the country, especially in semi-urban or rural areas, which is going to be among the future growth centers. BSNL is poised to make the best use of this network strength.
Among the most ambitious plans drawn up by the Government, all post offices across the country will be linked through internet connectivity. BSNL is preparing itself to take up this challenge, which will transform the face of India. The connectivity will be established in a phased manner, major post offices being the first to be linked. Since a Postal Bank is planned, BSNL will be performing a social role, too, Shri Kulkarni says.
The other advantage will be that smaller banks, especially in non-urban areas, will find BSNL's tariff structure affordable and attractive. Though a PSU, BSNL will structure client-specific packages through open bidding and through negotiations. This will enable the bank customer at the grassroots level to enjoy benefit of network banking at his place of residence or work, according to him.
The Government has plans to install Common Service Centres across the country in the form of internet kiosks. BSNL thus foresees its footprint in most villages across India. An important step in this process will be to link all gram panchayats through the national optical fiber network, Shri Kulkarni revealed.
As far as BSNL's plans for the future, he explained that the following was being implemented :--
1. Since all major banks offer round the clock services, the networks are required to function effectively at all times. Augmentation of BSNL's network reliability, hence, is among its top priorities.
2. With the increasing complexity of financial transactions, security of the network is at the heart of a bank's operations. BSNL is installing distinct features to ensure such security for all its clients.
3. Scalability of a network determines its success. BSNL is improving its network scalability to service clients in different classes, regions, sectors and sizes. The emphasis is on offering a suitable package to every client, big or small, urban or rural.
4. Backbone network is essential in emergencies. BSNL is upgrading its 2.5 Gigabyte network to 10 Gigabyte to guarantee that its dependability is complete at all times.
5. Tariff flexibility is another important aspect of successful business. BSNL has introduced such flexibility so that it is in a position to offer competitive and attractive packages.
6. BSNL wireless backup is adopted by major banks, including PSBs and many more are in the process of adopting it.
7. BSNL's Enterprise Business Teams are pro-active in attracting new business. EBTs understand a client's needs and offer solutions, besides providing excellent service.
8. A major innovation introduced by BSNL is to provide End to End Services to its customers. These are called Managed Services. In lay language, they can be described as Turnkey Projects. All services, including hardware, are provided by BSNL in this category. The popularity of the End to End Services is increasing with phenomenal speed.
Shri Kulkarni said BSNL's Internet Data Services are operating in six cities – Mumbai, Ghaziabad, Faridabad, Jaipur, Ludhiana and Ahmedabad – and were available on a rental basis. This is one of the strengths of BSNL, he felt.
BSNL's cloud services in India will be based on Dimension Data's Managed Cloud Platform (MCP) and hosted on BSNL's 6 tier-3 Internet data centers (IDCs). The MCP comprises cloud infrastructure such as servers, storage, networking, virtualization and operating system software and CloudControl, a cloud management system for operational control and automation of cloud resource provisioning, orchestration, administration, and billing.
BSNL will offer the entire range of data center services which include co-location, managed IT, managed hosting and cloud based services. The cloud services will include central compute, and storage infrastructure through public, private or hybrid clouds. PSBs and major banks as well as PSUs like Life Insurance Corporation will be the important beneficiaries of this service.
The demand will be driven by increasing adoption of technology by enterprises, on the back of falling computing and bandwidth costs, with the business rapidly evolving from a margins driven model to one that is driven by volumes.
Shri Kulkarni was confident that BSNL shall emerge as a tool of national transformation by serving PSBs, various mega undertakings even in rural areas effectively through its wide spread network, which is being upgraded and strengthened continuously.
"BSNL is a PSU. All its operations are transparent. There are no hidden costs in its offers. It has stood the test of time by providing dependable and secure service. These virtues will guide BSNL in future, too. We in BSNL are proud to declare that we are doing a service to the nation since increased connectivity for people means increased GDP," Shri Kulkarni said.
Anand Kulkarni, Chief General Manager, BSNL's Maharashtra Telecom Circle