The next catalyst for markets would be the expected Dec. 18 RBI policy's 50 BPS rate hike.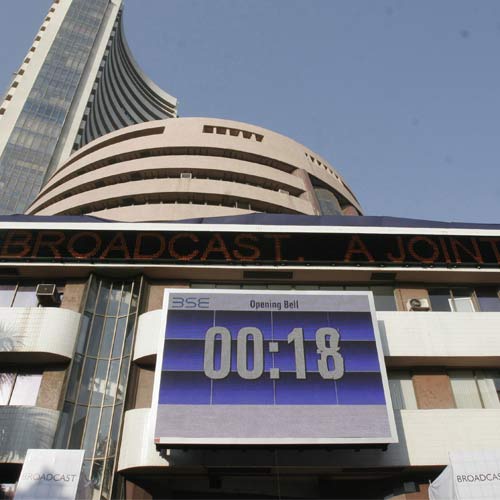 Equity markets on Monday closed at all-time highs, propelled by bullish sentiment post the five state assembly elections where the Bharatiya Janata Party (BJP) emerged a clear winner in three states and a leading party in one.
The benchmark S&P BSE Sensex rose 329.89 points or 1.57% to an all-time closing high of 21,326.42, surpassing the previous high of 21,239.36 of November 3. The Nifty, too, surged 104 points or 1.66% to close at its new high of 6,363.90.
As expected, the markets had a gap-up opening with the Nifty logging in nearly 2.5% gains to touch its all-time intra-day high of 6,415.25, surpassing its earlier high of 6,357.10 of January 8, 2008. The positive cues from Asian markets, following strong weekend data from the US, also helped heighten the Modi-may-be-the-next-PM sentiment.
Amid hopes of the BJP returning to power at the Centre in the 2014 general election, the markets are expecting economic revival and brisk investments, going forward.
Jyotivardhan Jaipuria, head of research at Bank of America Merrill Lynch (India), believes that these results will reinforce the current opinion polls that show the BJP as the leading party.
Foreign institutional investors (FIIs) were net buyers of shares worth `2,473.17 crore on Monday.
Prabhat Awasthi, MD and head of equity research at Nomura Financial Advisory Services, believes that the state poll results will continue to be well-received by the markets, and expects market gains to be led by high-beta domestic cyclicals led by banks and industrials.
The capital goods, banking and realty sector stocks were big gainers on Monday with their respective indices surging the most by 3.14%, 2.93% and 2.61% respectively.
Saurabh Mukherjea, CEO of institutional equities at Ambit Capital, expects the enthusiasm in the markets to stay for a while in the run-up to elections even though the markets seem fully valued.
"The next catalyst for markets would be the RBI policy meet (on December 18) where the central bank may go in for a 50 bps rate hike. Post that, markets may see some more upside as visibility emerges on who is likely to be the major contender to form the next government (at the Centre)," he said.
Experts, however, are quick to caution investors not to extrapolate recent BJP success to a probable win in general elections.
"The market has been discounting the weekend poll outcome as if there is a dramatic change in economy and corporate fundamentals, which are a year away. A mild market correction downward therefore seems appropriate," said U R Bhat, director, Dalton Capital Advisors India.