Will invest Rs 500 crore to set up 50 stores across 20 towns in India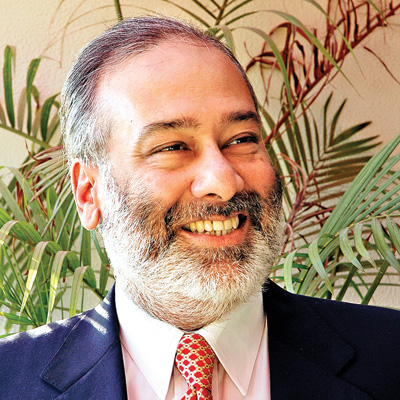 Arvind Lifestyle Brands, a subsidiary of India's largest integrated textile and apparel maker Arvind Ltd, has entered into a licensing agreement (including online) with US-based clothing company Gap Inc to sell their merchandise to Indian fashion affiniados. The association, Arvind executives said, offers them over Rs 1,000 crore opportunity to be tapped through a chain of Gap stores in the key metros starting with Mumbai and Delhi. The first few stores are likely to be operational in less than a year's time.
Sanjay S Lalbhai, chairman and managing director, Arvind Ltd, said the company will start retailing Gap merchandise in India with the Summer 2015 collection for adults, kids and babies. "We see the addition of Gap in our portfolio as a significant step to becoming the leading apparel retailer in India. The coming years will see 40-50 franchise-operated Gap stores operational in the country.
"Each store will cost around Rs 10 crore and will be funded through internal accruals," said Lalbhai adding that their company has had a long-standing relationship with the American retailer as their vendor partner.
Gap Inc is a leading global retailer offering clothing, accessories, and personal care products for men, women, children, and babies under the Gap, Banana Republic, Old Navy, Piperlime, Athleta, and Intermix brands. It currently has over 350 franchise stores along with over 3,100 company-owned stores. The Gap brand now has a presence in nearly 90 countries.
Gap sees India as an emerging, vibrant market and a crucial next step in its global expansion strategy. "As the world's second most populous country with more than 1.2 billion people, India represents an important platform to bring American casual style to consumers around the world," Gap global president Steve Sunnucks said in a statement.
According to J Suresh, managing director and CEO, Arvind Lifestyle Brands Ltd, the Gap portfolio will immensely help the company by strengthening their men, women and kids-wear categories. "We currently see this as a Rs 1,000 crore growth opportunity that can increase multi-fold in the coming years. Their merchandise mix offers us a huge opportunity to open retail stores in the country.
"With the kind of products coupled with pricing strategy adopted for India, the opportunity goes much beyond tier I markets. The store size will vary from 8,000 to 10,000 sq ft and the stores will be opened across 15-20 towns in the next five years," he said adding that the first store launch is just 10 months away.
With a wide portfolio of of owned, licensed brands and retail formats Arvind Ltd is also credited with introducing international brands into the Indian market starting with Arrow, Gant, Izod, Elle, Cherokee and US Polo. Among its own brands include Flying Machine, Colt, Ruggers, Excalibur etc. The company also has a joint venture in India with global major Tommy Hilfiger in addition to retail brands like Megamart, The Arvind Store, Club America, Next and Debenhams.