When King, the makers of popular game, Candy Crush Saga trade-marked the word Candy, there were protests around the world. Now, there's Dumb Starbucks, a parody of the actual Starbucks. But does it violate trademark laws?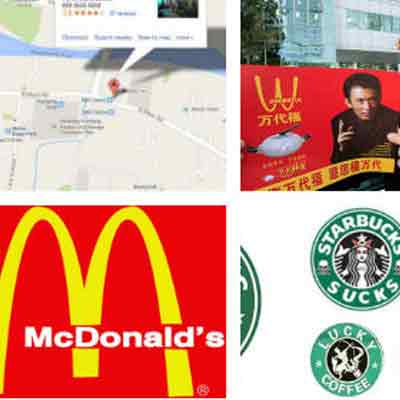 When a new coffee shop, called 'Dumb starbucks' opened in Los Angeles last week, everyone from the public and media to the original Starbucks went berserk over the parody. Twitter and Facebook posts about the new shop, went viral on the Internet making it a hit online.
The shop, the brainchild of comedian Nathan Fielder was closed a few days later due to health concerns.
Did it violate trademark?
Reports suggest that no legal action could be taken against the store for using the 'Starbucks' name, as it was 'parody art'.
The question is whether the word "dumb" sufficiently makes clear that the store is making fun of Starbucks and is not associated with Starbucks, said Mark McKenna, a law professor at the University of Notre Dame who specializes in trademark law, while speaking to USA Today.
Another interesting point to note: A majority of trademark disputes are "handled informally," according to Starbucks spokeswoman Laurel Harper in an email to the Associated Press.
This opens a whole gamut of questions over trademark, parody trademark and infringement policies as many brands get targeted across nations and borders with logos, taglines and branding being reproduced without consent.
The owner of Dumb Starbucks will be making an in person announcement at our store (1802 Hillhurst Ave) today at 4pm. All are welcome!

— Dumb Starbucks (@dumbstarbucks) February 10, 2014
Enjoy our full menu of coffees and cold drinks http://t.co/wPacrEEH9k

— Dumb Starbucks (@dumbstarbucks) February 8, 2014
Go buy some @dumbstarbucks before dumb lawyers get to it pic.twitter.com/67E2zq0myf

— Mark McCune (@MarkMcCune) February 8, 2014
Recently, when videogame maker and creator of popular game, 'Candy crush saga' trademarked the word candy, the viral world went into a state of tizzy with opposition.
The hashtag #Candyjam was trending on Twitter, and app makers protested against the trademarking of words, 'Candy' and 'saga' by creating apps with similar words.
Although, the game-makers cite that the move was made in order to protect the game from persistent intellectual property infringements; lawyers and trademark experts question the move as usually such copyrights are territorial and there is always a grey area in law enforcement in different countries.
In an open letter to the industry and media, the game-makers of Candy Crush, US-based interactive entertainment company, King explained their stance on the trademark issue, "We are not trying to control the world's use of the word "Candy" having a trade mark doesn't allow us to do that anyway. We're just trying to prevent others from creating games that unfairly capitalise on our success."
What's the scene like in India?
Meanwhile attorneys in India have a clear stand on the case.
"The trademark registrations happened in United States as per their laws and hence are not applicable to India. But 'Candy' as a term can be registered with respect to merchandise and apparels only," says Vipul Bhuta, patent attorney from Aditya and associates.
As per Indian laws, the trademarks act of 1999 defines trademark as a mark which includes a device, brand, name, signature, word and packaging which distinguishes goods/services from one another.
The new definition of Trademark has enlarged the scope of registration and protection of a mark and broadly even covers service marks, packaging, combination of colours among other factors.
Also, not all brands have to trademark their brand identity as some of these are well-known worldwide.
"Trademark is not mandatory if brands show consistency using the mark and build brand reputation over a period of time. This provides them with prima facie evidence in case of infringement," says Mahua Roy Chowdhury from Solomon and Roy, Advocates and solicitors.
The game-makers had clarified that the trademark would be limited to 'apparels and merchandise' only. So, the question arising is, whether other industries can use the word without getting sued by the game-makers.
Created in 2003, King has experienced an explosion in popularity since launching on Facebook in 2011 with its saga games, in which players move through a competitive landscape and pass their friends on the way.
Candy Crush Saga was the top downloaded free app for 2013, and the year's top revenue grossing app. It has been downloaded more than 500 million times since its launch in 2012.
"We don't enforce against all uses of 'candy' - some are legitimate and of course, we would not ask app developers who use the term legitimately to stop doing so," King spokesman Martin Bunge-Meyer said to news agency Reuters.
As on 2012, approximately 1,35,874 oppositions to trademark violations and 878 rectification applications were pending as per Office of the Controller General Patents, Designs and Trade Marks in India.
Grounds for refusal according to the new Trademark Act
The new Trademark Act, 1999 does not define the marks which are registrable but defines which marks are not registrable under the two headings - Absolute grounds or on Relative grounds.
The Absolute grounds of refusal for registration include the following. So, you may want to check out the list before you trademark any word, text or logo. You can refer to Indian Trademark office website www.ipindia.nic.in and check out the rules:
1. Not distinctive or not capable of distinguishing the goods;
2. Descriptive in nature of the goods or services;
3. Generic names or marks common to the trade, chemical names and international non-proprietary names;
4. A mark, nature of which will deceive public or cause confusion;
5. A mark which is likely to hurt religious susceptibility;
6. A mark which contains scandalous or obscene matters;
7. A name prohibited under the Emblems and Names (prevention of Improper Use) Act, 1950;
8. The Shape of Goods which
- is purely functional
- Is necessary to obtain technical result
- gives substantial value to the goods

In case of trademark violation, companies can seek permanent injunction to prevent the accused companies from continual usage. This was done by fast-food giant Burger King when a Pune-based restaurant christened itself Burger King and got popular. An injunction order was passed against the local restaurant. In some cases, companies seek some part of profit share too.
In other cases, when criminal charges are proven, a jail term and penalty is imposed as per Indian laws.
Indian companies that faced trademark infringements:
-The Burman family, promoters of Dabur India, was engaged in a case in Delhi High Court involving its air freshener Odonil, where a local company was camouflaging its product by calling it Odokill.
- India's largest paint company Asian Paints had trouble when lesser-known Oriental Oil and Paint tried to sell its product by calling it Jay Utsav, which comes close to Asian Paint's Utsav.
-Kolkata-based Emami, maker of 'Boro Plus' and other brands, moved the Bombay High Court and got a favourable ruling against HN Pharmacy and Nakoda Enterprises; both firms were engaged in trademark violation by copying Emami's popular Zandu Balm, used for pain relief.