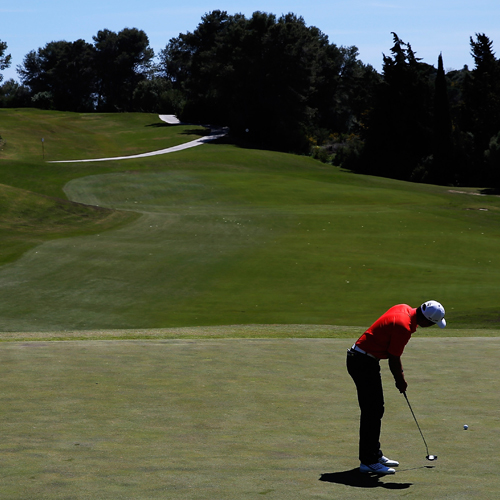 We talk of Tier II and III towns in the context of retail stores, manufacturing hubs. We talk of the mini-metros to reflect on infrastructure opportunities. We talk of creating more cities and urbanisation. It's so fascinating to see how golf and its growth are a part of these B-towns that are slowly growing and building investment capital.
Kochi, not only has big plans for building tourism down south, powered by a new airport that hosts international traffic, it also has a new and promising golf course. The CIAL golf course hosted its first professional tournament just last week and it is among the most gifted upcoming world class properties. In god's own country, the game is desperate to reboot after most basic golf courses lie awaiting attention. Kochi, if can sustain the modest growth, can indeed take a lead. Palm trees, the breeze and a perfect tropical weather make the game an interesting leisure activity in the region. There are many upcoming courses like this across the country.
In Punjab, Phillaur is a course that could do with a little extra boost. Jalandhar has about 350 golf players who could help multiply that figure with some infrastructure expansion. In the East, a course in Kaziranga could be anyone's envy, given its perfect marriage of a sport option in the middle of a region that includes a sanctuary. There are courses in almost all mid-tier cities in India and all they need is a little enhancement, which will boost the game and bring more attention to the states as a whole. What is needed for this is a change in mindset towards the sport, and that means divorcing the thought that golf is elitist.
What's less known about a game of golf is how it generates employment. Indian course are not too long – like say the Japanese or the American courses – as a result they do not lend themselves to having full blown cart-services. Over a hundred caddies and fore-caddies are needed to keep up with requirements of golfers to pick balls, guide the course, show the line and even do preliminary training.
Additionally, coaches and trainers support the players. Add to this maintenance staff, green keepers, several gardeners, landscapists, construction consults and strategies. The golf course is by no means a one-time operation. It's continuous and needs upkeep. Thanks to such employment opportunities that India today can boast of several caddie turned professionals who are playing the PGTI, Asian and European tours, bringing livelihood, respect and fame to many players.
Reports show golf is a significant industry, a major contributor to the organised American-golf economy.
GOLF 20/20 published its first national report in 2002, which demonstrated that golf in 2000 was a $62 billion industry, bigger than the motion picture and recording industries combined. A follow-up report conducted in 2011 reported that golf had grown to a $68.8 billion industry, with a total impact on the US economy in 2011 of $167.8 billion. The figures may be smaller for India but the potential is huge. China picked the game only three decades ago, today it has some of the most spectacular golf courses in its fold. Its government is focusing on driving golf tourism. In India we have the second oldest golf course in the world, next only to St Andrews. We are taking tiny steps in altering our approach to the sport. The sooner we do that the faster we will realise that golf is much more than just a game.