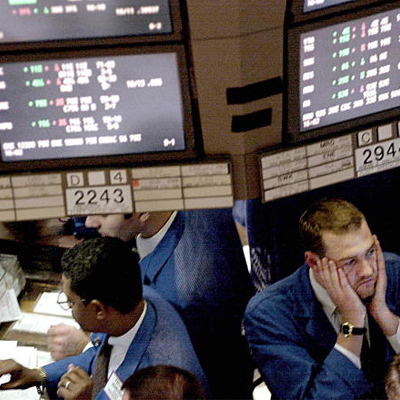 The Bombay STock Exchange had to stop trading due to technical glitches. The trading was continued for sometime wihtout prices being updated on systems, after which BSE decided to close its trading. The National STock Exchange has remained open in the meanwhile. The BSE CEO has said trading could be resumed in a few minutes.
The BSE has had to close down all segments to balance trading. It will cancel all orders before the network outage closed its trading. There will be a pre-open session after trading is resumed, reports CNBC TV18.
The benchmark BSE Sensex gained over 83 points to hit another record-high of 25,924.25 in opening trade today on strong rally in FMCG, metal, consumer durable, PSUs and oil & gas stocks amid sustained capital inflows. Hitting a new peak for the second straight session, the 30-share barometer surged 83.04 points, or 0.32 per cent, to trade at 25,924.25, surpassing its previous intra-day high of 25,864.53 reached yesterday.
The gauge has rallied over 778 points in the past four sessions. On similar lines, the National Stock Exchange index Nifty continued its winning streak to reach a new record-high of 7,751.75, rising 26.60 points, or 0.34 per cent.
Brokers said trading sentiments remained positive as foreign investors indulged in pumping more funds into Indian equities on optimism that the Budget next week would have strong measures to put finances and the economy back on track. Besides, a mixed trend in other Asian markets also influenced the sentiments here, they said. Hong Kong's Hang Seng rose 0.03 per cent while Japan's Nikkei shed 0.06 per cent in early trade today. The US Dow Jones Industrial Average ended 0.12 per cent higher in yesterday's trade.
The top gainers are Tech Mahindra, Sun Pharma, TCS. The biggest losers in the trade are Bajaj Auto, Hero Motocorp, NTPC and Tata Power.
With inputs from PTI