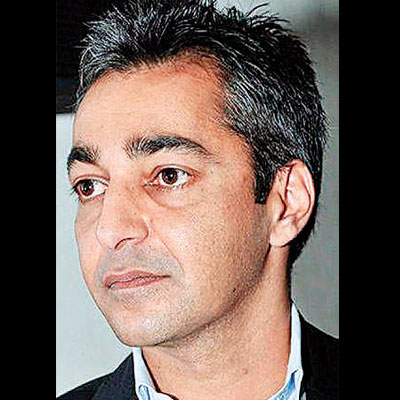 Gautam Anand, director, YouTube partnerships and operations APAC, tells Beryl Menezes how special events such as YouTube Fanfest have helped spread its growth by allowing local artists a chance to showcase their talent on a global stage, and the tremendous potential YouTube sees in India with growth in broadband technology for video on demand or live streaming. Excerpts from the interview.
Tell us about Youtube Fanfest?
The Youtube HP Fanfest is part of a broader initiative launched a few years ago that helps connect content creators or artists in various performing arts like singing, stand-up comedy, musicians with each other and their fans. While last year, the event hosted in India had 12,000 fans, this year tickets were sold out for the live event within 48 hours of listing it online. Such events thus help to grow the reach of YouTube.
Have you increased the number of such events in India recently?
We have a billion unique users in India, which continues to grow. We see tremendous potential in India as it's still a small percentage that has broadband and 3G – and YouTube being a global platform, such events are an opportunity to expose a creator to the fans and audience, while simultaneously growing the popularity of YouTube as a medium in India as well.
Currently, there are a lot of issues with live streaming of videos in India. Is 4G a new opportunity and are you working with any telcos to promote YouTube using their superior network?
We have live capabilities where our events are watched globally and simultaneously. Besides, a lot of news and sports channels are doing live streaming with us, and from a technology perspective we are absolutely able to support live streaming and a lot of our partners are able to do so as well.
What about the mobile platform specifically?
The infrastructure ecosystem needs to develop…from our side, we are partnering with telcos to ensure that the YouTube app is made available across devices, so we have partnerships with a lot of OEMs and the functionality is there. So as the infrastructure improves in the country, people will be able to get access to a lot of great content – whether video on demand or live streaming – that already exists on our platform today.
Anything specific for the Indian market…in terms of Indianised or localised content?
We have been working with Indian partners since our entry in 2006. So while our traditional music and TV partnership is very strong in India, what we're really excited now about is the next generation of creators creating original content and original voices that are starting to get recognised here in the country as well. Our overarching goal here is not only connecting fans and creators, but it's also about inspiring the next generation of creators, who while missing out on TV opportunities may through YouTube be able to showcase their talent on a global platform.
Are you looking at diversifying your offerings to include instant messaging or tying up with any such company?
We are quite active as a company in product innovation – which is part of our DNA and we will continue to do that in the future as well. However, we are not too keen on acquisitions at the moment.