After an unsuccessful attempt to add the grounded carrier - Kingfisher Airlines into the Oneworld alliance, the grouping of global airlines is open to having a member from India. Bruce Ashby, Oneworld CEO, spoke to Yuga Chaudhari on the Indian carriers and the importance of the Indian market.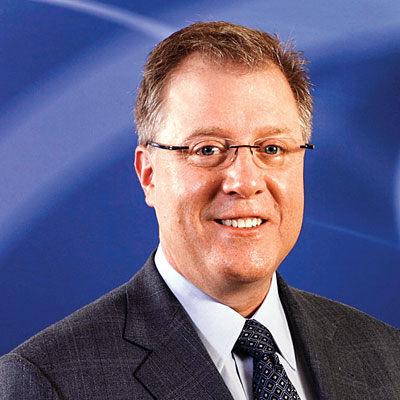 You have recently added Sri lankan Airlines as part of oneworld alliance, while India still remains untapped. Do you think you are missing out a big market like India?
If you look at all our members collectively, we have the largest alliance in India now, even though we do not have any Indian airline as part of our alliance. We are actually very strong in India through Qatar Airways, Srilankan Airlines, etc.
You know, we were interested in India. We got into extended talks with Kingfisher, which did not materialise due to different reasons. We are certainly open to having a member in the area but ever since the Kingfisher episode, we haven't had any serious discussion with anyone for joining Oneworld.
Do you think the Indian carriers still have a long way to go to be part of the alliance?
We were keen on adding on an Indian member. There is no prejudice problem with Indian carriers in anyway. But as an alliance, we are looking for a member who compliments our other members and has high quality standards. And also, alliance would be interested in someone, but they may not be interested in you. So it takes time to figure out, who are ones and what relations will work. Rushing in dosent work out.
Are you open to have Indian low cost carriers (LCCs) in the alliance?
It might happen. But it would be an expensive proposition for an LCC to join not just us, but any alliance. They will have to upgrade their IT systems, retrain their people, and do a lot of things. Some LCCs (globally) have gradually done that, as they matured. But for a new airline, it would be quite expensive.
I don't see any reason why it won't happen in India. airberlin was an LCC that had to change its business model, technology in order to join the alliance.
How far are you from having an Indian partner?
Well, we were very close and now we are very far. I felt very bad after the Kingfisher experience because I knew people in Kingfisher when I was in IndiGo. We had developed good relations. They did not even join before all that happened. So if someone like Kingfisher wants to work with us and have quality products, we will certainly consider.
You said you are one step away from being the largest alliance for global airlines...
In terms of number of members, we are the fewest. SkyTeam has 19 and Star Alliance 26. But if you look at the share of business in the most of the cities globally, we are larger than the SkyTeam and one step away from Star. So they have more members and we have more revenues. I can say we are one step away from being the biggest in the top 100 cities. We have some of the largest airlines in the world. We have American Airline, which is the largest in North America. We also have Tam Airlines, which is largest in South America. We have British Airways, Cathay Pacific and a lot more. So we have some really big airlines with really big business centres.
Where do you see your next partner coming from?
We dont have any African airline in the alliance. We have service to Africa through Qatar Airways and British Airways, but we dont have an airline in the alliance which is from Africa. However, we just added 6 big airlines, we will take a little break.