Measures to boost near-term economic growth will be key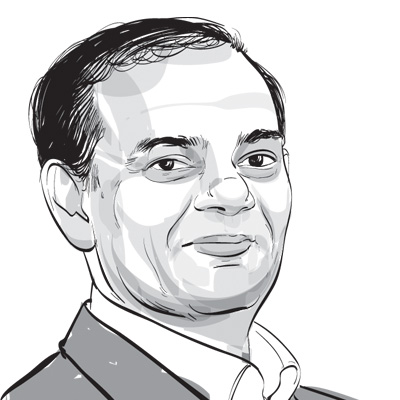 Equities have been testing new highs ever since February this year and markets were the first to discount the beginning of a new era under Bharatiya Janata Party (BJP) which formed the government at the centre in May. Now with the BJP all set to present its first maiden union budget for fiscal 2014-15 on July 10, equities have once again resumed its upward march on renewed optimism that budget will be growth focused and address various bottlenecks that has stunted growth.
In conversation with dna, Motilal Oswal, chairman and managing director of Motilal Oswal Financial Services Ltd, shares his views with OP Thomas on few key areas of the budget.
What are your expectations from the budget?
Without being populist, it will have to find ways to attack the undesired components of inflation and improve the income and savings power of consumers at large. Additionally, the market will expect to see measures to boost near-term economic growth and revive industrial production which has languished for nearly two years.
A road-map which deals with various long-term objectives such as powering the manufacturing industry thereby creating jobs and in turn widening the consumption base, finding a sustainable mechanism to finance large-scale infrastructure projects and fiscal correction through phased reduction of subsidies. Besides, this cut in unproductive expenditure will go a long way in not only reviving domestic and foreign investor sentiments but will also put India on the path to a sustainable growth rate of 6-7%.
While we would not expect any significant changes to the tax regime, a fresh commitment to introduce long-term tax reforms like goods and services tax and the direct tax code besides settling issues like retrospective taxation will be eagerly anticipated. Thus, overall we expect the budget to emphasise on infrastructure, liberalising FDI and progressive tax policies.
What is that you expect in the budget that will sustain the upbeat market sentiment?
This government has come in with a majority mandate on the back of change and reforms. Hence, reforms in banking and insurance, extension of FDI in many sectors, PSU divestment and the overall focus on growth will definitely help sustain the upbeat mood prevalent in the market. Also, a boost to capital markets through more rational taxation (securities transaction and capital gains taxes) and measures to enhance retail participation would boost sentiments.
On retail participation?
The overall sentiment of optimism in the market has had an effect on retail investors too. Those who were fence-sitters or were completely out of it are slowly coming back. We are seeing a gradual increase in the retail participation. In fact, our monthly active clients are now up by 50%.
On dividend distribution tax and double taxation?
I don't expect any change, although I would like to see a reduction in dividend distribution tax.
On securities transaction tax?
I do expect a reduction in STT by at least 50%.
Have any recommendations been made to the government from the broking and research community?
I am not aware about any specific recommendation given. However, the community do express their views regularly to the policymakers.
Which sectors, in order or priority, need urgent government attention?
To get the near-term growth momentum for the economy going, the government will need to focus on addressing issues in the area of coal and iron ore mining, infrastructure development, power, incentivise housing and revive domestic manufacturing.