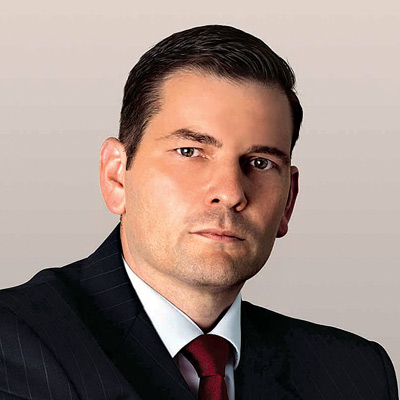 Despite the shrinking market for commercial vehicles, Marc Llistosella, MD & CEO of Daimler India Commercial Vehicle (DICV), is confident that his investments and business is on track. The company in past 15 months has sold 7,500 trucks and is the fourth-largest truck manufacturer. "Even though the numbers are little smaller than we had expected, we are on track with our business plan," he said while launching four new trucks last week. Llistosella spoke with Yuga Chaudhari on company's India operations. Excerpts from the interview:
The CV dealers are finding it difficult to survive as the market continues to shrink...
The industry is in a bad shape. The worse thing what you can do to the dealer is pump his yard with non-performing assets, block his working capital with trucks or cars because you want high numbers. What happens? The more you dump the dealer with large number of inventory, the more you put pressure on him to get rid of this non-performing capital. That makes the dealer extremely stressed and they will be more and more stuck with something which is not bringing any profit.
We at Bharat Benz observed this in September that the stockyard of the dealers is exceeding the monthly sales. So even if it is not in our favour, we have reduced production in such a way that the dealers will not be dumped with stocks and they will only get trucks which they can sell in a month. In the last three months our stockyards at the plant and also at the yards of the dealer is 15-20 days. The industry inventory level is at 3-5 months. So in a bid to get rid of stocks, one offers more discounts. In October 2012 the average discount levels (industry) on heavy trucks was 12-14% and in 2013 the average discount level of 30%.
Are dealers looking at exit options?
We started with the dealers, we selected them and now after one-and-a-half years we are analysing which dealer is performing and which is not. Which is a normal practice. So we have to go by performance. We want to keep everybody on board as long as it makes sense on both sides. When we see that the performance is not as per our wishes then we will have to take a decision. We have selected dealers which are financially strong. Even the strongest of them are feeling the heat now but we are also making some efforts and initiatives to keep the dealers in line. What we are asking is that the performance has to come, if it is not coming then we have to make that call.
How has the prolonged slowdown impacted your business plan?
Our business plan is on track, investment is on track. Of course, my shareholder is asking for the break-even. But then I say yes we have three break-evens, first is the operational break-even, the second is the amortisation break-even and then you get profits.
When will the break-even happen?
That I am not allowed to tell you. The operational break-even is forecast in a very reachable way, which is the next two years, that is the target.
Have you already started increasing the localisation?
In the next 12-24 months. We are continuously doing it depending on different models.