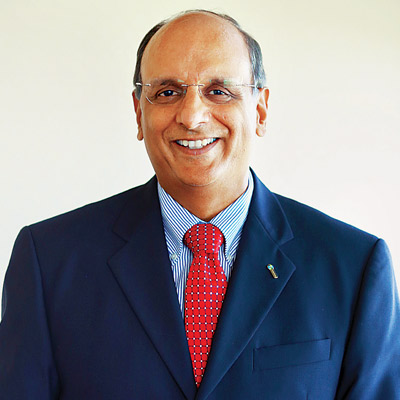 As Cognizant marked the 20th anniversary of its operations in the fourth quarter with an entry into the $10 billion annual revenue club, R Chandrasekaran, executive vice chairman, Cognizant India, spoke to Beryl Menezes on focus areas of the company going into 2014. Excerpts from the interview:
Cognizant beat its earlier guidance, with Q4 quarterly revenue up 20.9% at $2.355 billion for the year and 2.2% sequentially. So what is the reason for lowering the guidance to 16.4% going forward?
Backing out acquisition revenue and an anticipated tapering in discretionary spends in 2014, our 2014 revenue guidance is stronger than the 2013 guidance on a dollar and percentage basis. We anticipate that the healthy demand environment we witnessed in 2013 will continue into 2014. Guidance will focus on non-GAAP earnings per share going forward. Thanks to our continued investments in service line capabilities, industry expertise, new technologies, new delivery platforms, and expanded geographical reach, we are well positioned to capture it.
Our growth during 2013 was broad-based across our industries, geographies and service lines, with Europe continuing to lead the quarter with 8.8% growth as compared with 1.9% growth in North America and 1% growth in rest of the world. Europe continues to exceed the company average, pushed by two acquisitions in that market, as well as the fact that Europe is a largely under penetrated market, with global delivery model being better than North America. Going forward, Germany, Benelux and Nordic region will be a focus area. In terms of verticals, banking, financial services and insurance (BFSI) continued to drive growth with 4.5% growth in Q4, followed by 2.2% in healthcare, while retail, manufacturing and logistics registered a de-growth due to seasonality. Consulting and technology services, which each contribute 50% to overall revenues grew by 1% and 4% sequentially, respectively and 20% and 22% on year, respectively. We closed the quarter with 1,197 active customers and the number of accounts we consider to be strategic (can exceed $50 million) increased by seven. This brings our total number of strategic clients to 243.
Are you seeing any changes in its hiring trend for on-shoring, going forward?
Hiring the best and the brightest local talent and supplementing it by attracting the best and the brightest global talent has always been our strategy. In the US, for example, we recently announced plans to hire over 10,000 professionals locally over the next three years. It would be pertinent to point out that Cognizant hired over 7,000 technology and business professionals locally in the US in the last two years. We have over 70 full-time recruiters in the US whose only job is to hire people in the US. We go to over two dozen campuses across the country and hire hundreds of students and also hire many experienced professionals from the open market. Our net headcount increased by approximately 5,000 people during the quarter. Around 48% of additions for the quarter were direct college hires, while 52% were laterals. We ended the quarter with approximately 171,400 employees globally, with onsite utilisation at over 93%. Attrition during the quarter—including BPO and trainees—was down significantly to 14.5% annualised. We put in place a series of employee engagement programmes mid last year and these have paid off.
What is the latest on Cognizant's SMAC (social, mobile, analytics, cloud) focus?
In 2013, our SMAC revenue exceeded $500 million. The new emerging corporate IT SMAC stack is one of our key focus areas and we are pleased with the progress that we are making in it, as it pervades every vertical we are in. The SMAC stack technologies have an opportunity to drive real meaningful change in our clients' business models.