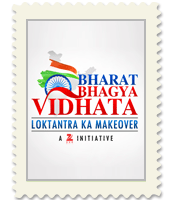 How has the current slowdown impacted the market for automotive lubricants in India?
The total market for lubricants is a little over 1 billion litres a year. Roughly, under two-thirds of the volume are sold for commercial vehicles (CVs), which include trucks, tractors, off road equipment etc. Out of these two-thirds, roughly 35-40%, which is 350 million liters a year, is the size of just trucks. As far as the demand is concerned, there are two aspects. There is a natural reason why the volumes will decline because constantly original equipment manufacturers (OEMs) are increasing the length of time for which an oil can be used because you use a newer technology.

For example, for Tata Motors trucks, they used to change the oil every 9,000 kms a year and they upgraded and went to 18,000 and today we are talking about 40,000 kms. So, the amount of oil getting used is coming down. In the CV space, the new vehicle sales is not fast enough to overcome the technology growth. So, overall, there is a natural decline. But in the recent past, it has been overlaid by the slowdown in the economy. So, the impact is more but the value is increasing.

Do you expect a revival in the industry anytime soon?
I am less optimistic and as the days go by, it will probably take a little longer. And now with the rupee slowing, it will add to the overall sentiment. And the other uncertainty is the elections in 2014. People are going to be cautious in terms of investments. I think it's going to take 3-4 quarters to correct the current situation, which can be the second half of 2014.

Does that change anything for Castrol India's plans for the market here?
It does because we have to find alternative ways of growing. At the same time, we recognise that India is a growth market at least in the medium to longer term.
Even though we are a little pessimistic about the short term, we are very bullish about the long term. So, as we think about how to deal with these difficult times, we are sort of mindful that we make sure we can tailor our investments in the short term, but yet we cant take our foot off the pedal.

So, we are innovating, putting more people on the ground, investing, expanding distribution and reaching out to smaller markets. We know that this is going to turn. We can't stop investing because when the growth comes we need to be ready to take advantage of it.

What are your investment plans for India?
We don't talk about our research and development (R&D) budgets. But that is a huge area of focus. For example, we have now moved our global R&D centre for two-wheeler oils in India. It used to be done in the UK. But we realised that scooters and motorcycles are largely an Asian phenomenon and India is one of the largest markets in the world. So, we decided why not move our global product development centre here? In Wadala, we have our own global product development centre.

Castrol recently co-engineered a product with the biggest truck manufacturer, Tata Motors. Could you elaborate?
Our partnership with Tata Motors goes back by 30 years. When Tata Nano was launched, they (Tata Motors) got in touch with us and our engineers worked alongside to co-engineer a lubricant for that very special Tata Nano.