Anil Agarwal, founder of Vedanta Group, a natural resource and metals conglomerate, believes the new government will stick to commitments to attract investment in sectors such metals and oil & gas. In dna's ongoing series of interviews on India Inc's expectations from the new government, he spoke to Dhwani Pandya in an email interview about the measures he thinks the new PM should take to revive the economy and the sector. Excerpts: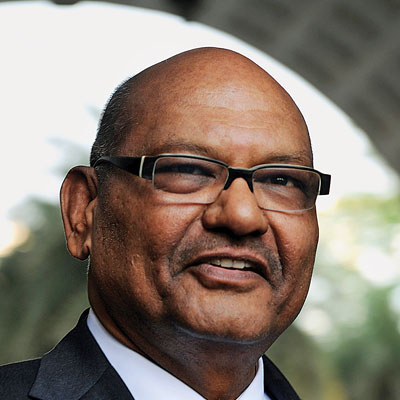 What are the key steps that you think the new government should initiate to revive the economy?
India is richly endowed with the world's largest reserve of natural resources, and the new government must aim at leveraging its potential. Our country has abundant reserves of oil & gas, bauxite, coal, iron ore, copper and gold; it is spending billions of dollars on imports. The annual import bill today is approximately close to $500 billion. We should explore, produce and utilise our natural resources optimally in the most sustainable and environment-friendly manner. Hundreds and thousands of large, medium and small scale industries can be set up across the nation to process our raw material and build infrastructure, this can create significant opportunities for employment. We expect the new government to have clear reforms and forward looking policies on top of their agenda that can open up this sector's potential to contribute and strongly impact the GDP growth of the country.
What are the major issues faced by metal and mining industry that need to be addressed immediately?
In India, the metal and mining sector is under-invested in terms of exploration and development. In today's context, this sector possesses the potential to add $1 trillion to the growth of the Indian economy over a period of few years, and in turn create millions of job opportunities. The key to this is a simple revolution which lies in implementing a simple regulatory framework, based on a transparent structure of policies and regulations and a faithful adherence to commitments to attract investments.
What action needs to be taken to revive investment in oil & gas sector? Do you want the government to scrap National Exploration and Licensing Policy and come up with a better model for auctioning oil & gas assets?
To revive investments in the oil & gas sector, the industry must witness and experience time-bound decision-making and faster clearances to projects, in the interest of maximising production. We should have stable and predictable fiscal regime that honours signed contracts. Frequent changes in taxation laws, in the light of global standards, as well as retrospective taxes must be totally avoided; as such steps deter foreign investment. Irrespective of the contract model, natural resources should be auctioned in a sustainable and transparent manner such that production can be maximised.
The Directorate General of Hydrocarbons (DGH) is likely to reject Cairn India's proposal for a 10-year contract extension up to 2030. How would you make your case to the new government in this regard?
The PSC (production sharing contract) for Rajasthan block provides for extension beyond 2020 and our request is currently being examined by the government. The Rajasthan block is a proven and highly prolific oil and gas province; more recently the gas prospectivity has also been established. These are compelling reasons to not only award the 10-year extension, which the PSC already provides for, but in fact extend the PSC up to field life. While we haven't received any formal communication on PSC extension, we are confident that a positive decision will be taken at the earliest in the interest of maximising production and reducing oil imports, which will save India's precious foreign exchange. Over the next three years, Cairn India is committed to $3 billion capital expenditure on exploration and development projects across its asset portfolio, with primary focus on the Barmer basin, which will propel higher reserves and resources. Only efficient and increased exploration can help India achieve higher production of crude oil and natural gas, thereby securing the growing energy needs of our country.
Your aluminium operations are looking to secure bauxite mines, what kind of support you expect from the new government in this regard. Are there any preferred mines in other states that you have identified for procuring bauxite, now that you have decided to not pursue mining in Niyamgiri hills?
In deference to the sentiments of the community, we are not seeking to source bauxite from Niyamgiri bauxite deposit for our alumina refinery operations, until we have the consent of the local communities. Accordingly, in terms of Memorandum of Understanding with Odisha government, which assures supply of 150 million tonne of bauxite for our processing facility, we are working with the state government and pursuing alternative options for our long-term bauxite security.