Policymakers often confuse travel with luxury not as a need. They forget that the travel industry can be the country's biggest employer – covering a vast expanse ranging from tourism companies, hotel staff, cooks, drivers, souvenir sellers, and employees of railways, automobile, ocean-liner and aviation companies. Development of destinations also employs people ranging from construction workers to architects to planners and construction companies.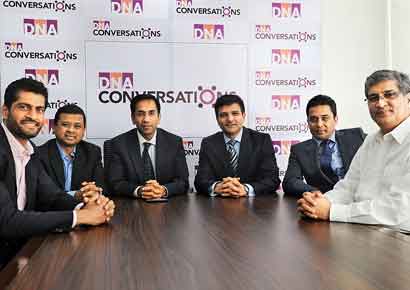 Policymakers often confuse travel with luxury not as a need. For them travel is a need only when it comes to daily travel between home and work.
Policymakers also forget that the travel industry can be the country's biggest employer – covering a vast expanse ranging from tourism companies, hotel staff, cooks, drivers, souvenir sellers, and employees of railways, automobile, ocean-liner and aviation companies. Development of destinations also employs; people ranging from construction workers to architects to planners and construction companies.
Yet policy myopia has made the government tax travel, add surcharge on entertainment, and has allowed government run tourism bodies sell room nights rather than destinations.
This must change – especially for India which has a young (largely unemployed) population. Even the world has begun to look to India for providing it the tourists. India's government must wake up.
To discuss this and other related issues, DNA called in some of the best brains in the industry comprising (in alphabetical order) Abraham Alapatt, Head of Marketing, Thomas Cook (India) Ltd., Nishant Kashikar, Country Manager, Tourism Australia, Sajid Khan, Country Manager – India, Sri Lanka, Bangladesh, South African Airways, Manoharan P, Director (India), Tourism Malaysia, Sudhir Patil, Director, Kesari Tours Pvt. Ltd., Rakesh Raicar, Regional Sales & Marketing Manager - South Asia, Cathay Pacific Airway.

Edited excerpts of the discussion moderated by RN Bhaskar of DNA,with editorial support from Ashutosh Shukla, are given below: .
DNA: We would like to focus on three aspects – the state of the industry, the handicaps you face, and the the policy initiatives you think the government should be taking to make this sector that much more vibrant.

Alapatt: Everything has to be relative. If you look at it in relation to a lot of the other sectors and what they have been going through, I think, speaking for Thomas Cook, we have not seen a negative trend. We've only seen a positive trend. We've seen younger customers and a lot more of them looking for holidays and looking for options for different experiences and adventure. And they're going beyond the single-destination, point-to-point kind of option. They're looking for ideas, suggestions to do something more and something different. In terms of numbers, we are up by about 54%.
Khan: I two aspects in the industry. One is the industry from the supplier's point of view, and the other is the industry from the passenger point of view. I think the industry, from the supplier point of view or the trade, is raring to go and raring to do a lot more. I think, they're just looking at that but not able to really get on where the rest of the world probably is due to lack of infrastructure policy,or anything else.
The other part is, from the consumer point of view. The consumer is more in tune with what's happening than he did, say, five years ago. Earlier, the airlines would influence a decision on the passenger to travel a particular airline or not. But now it's what Twitter says, it's what Facebook says, it's what MySpace says. It's what the social group of friends are talking about – 'Oh, I flew XYZ airline and so' – so we need to incorporate that as a major step forward in taking the industry forward.
DNA: How have you been growing at percentage rates?
Khan: We have become a daily airline. We were four flights a week earlier. We are doing extremely well
Alapatt: 400% growth.

Khan: We have done our penetration point, we need to get quality now.

Kashikar: Despite all the issues that we're currently facing – be it the current account or the state of the fiscal deficit or the unemployment levels, the dreams and aspirations of this 1.2 billion is something that will help us to become, or eventually emerge, as a superpower. The question here is not, whether India will (become). The real issue is when would that happen. And that's something that all the tourism boards, and all the airlines, are primarily looking at it in terms of why this market has got a great potential. And everybody is now eyeing this particular market, as growth in the Western and European markets starts dwindling. Everybody is investing his resources into this particular market to see how can we make the more and build our share in this market.

Just to share another key statistics in terms of how is the future is shaping up for us. The Indian outbound market in the previous decade – that is 2002 to 2011 – has grown at a compounded annual growth rate of 12.5%. And the UNWTO estimates that this is expected to go up to 50 million by 2020. Now, that makes it almost 15% on a year-on-year basis as compared to 12.5, which we've already achieved.
Now, if you look at the GDP growth of India over the past decade, it's growing at an average of 8% to 9%. And the next decade it is expected to grow at almost 5% to 6%, is what the estimates are.
So the GDP rate is going to grow slower than in the past whereas the travel rate is expected to go much faster.

DNA: Three times more.
Kashikar: Yeah. So what is it that needs to happen? One is you need to have more and more middle and the upper middle class to graduate into the super rich affluent community. The aviation sector should support this growth in tourism which is expected to happen over the next decade or so.
DNA: About your own company, how have you been growing?
Kashikar
: Well, the
leisure
arrivals for this year have grown by an impressive
17% as compared to the previous year; and spends, especially despite the rising Australian dollar, have grown by 18%. So, that's an impressive growth.

Raicar: 2012 has been a year of growth for us at Cathay Pacific – in both ways when we look at capacity growth. We added two new destinations, we added Calcutta and we added Hyderabad. And the good thing about adding new flights to new destinations is that you build a bridge and the moment you build a bridge, you see traffic flow. We've seen growth in leisure travels and I see consumer technology -- Sajid touched upon it -- but I see consumer technology as a game changer.
I mean you need to be right up there with technology updates. If you are not, you are going to lose the game and people are very savvy. It's a young population with means on hand, time on hand, and they also have disposable income. They want to research [destinations, fares, services] themselves, and if you are not in that space then you tend to [lose].
Manoharan: On the positive side, yes, there is growth from the outbound sector, but not as what we expected. Like Nishant was telling us, GDP grew about 8% to 9%. You know the numbers: total outbound growth was only 12.5%. And we're now expecting 50 million by year 2020 with just 4% to 5% GDP growth!
Compare this with with other countries, for instance China. It had 70 million outbound passengers with the same base of their population of 1 to 1.3 billion. When the aviation industry started putting up low cost carriers, [people forecast] the boom of the aviation industry was coming. But I think everybody has burned his fingers. I know when they came in they didn't expect that the growth will be only to that extent.
We're expecting that numbers by now should at least be more than 20 million or 25 million outbound from India. That's not happening. Certain segments like the so-called high-end segment, are very small; I believe that this is due to taxation, income tax and all those things. People do travel and stay in resorts and all those things, but the number I think is quite small. It has become a bigger industry. If one guy is selling something, 20 others want to do the same. You have to package it (better). You must be innovative. Just because a movie has shown something, everyone wants to go there.

Patil [laughingly]: He [Manoharan] has thrown to me a challenge. During the last 28 years our company has grown from 100 square feet area and barely any staff to a national company with a 2,000 plus staff and demand is [continually] increasing. Naturally, what Manoharan said is right – we had to grow on creative, innovative concepts.
Growth is there, alright. Kesari is doing a lot of movement for Indians in the domestic market.
Because of this growth what has happened is that we had to open 17 offices and then build a network of 2000 peoples all over India. So this force is coming together and the channels are being created and Group Tours are getting popular. We also thought that online [booking and reservation] would dampen our growth. But we at Kesari have always seen growth of 20% in group Tourism.
At the same time the market has been expanding. And this expansion is happening thanks to National Tourism Boards. More than 30 National Tourism Boards are present in India. They are pumping in money and have identified India as a potential market.
Lots of road shows are happening and that's the reason for outbound awareness and that outbound information from the offices of travel consultants. They are bringing lots of supplies here and because of them a lot of awareness is happening.
There are problems, which we'll discuss later. But I think we will see growth of around 20%, which is already happening is Kesari.

DNA: Everyone is talking about Leisure Tourism as not being as much as you want it to be? What is the breakup between leisure tourism and non-leisure tourism? Would it be possible to fix a number to it?

Kashikar: No. In an age of information technology, a lot of data floats around. But on this, unfortunately, there's absolutely no data available. Or, it's based on anecdotal feedback.
But, I guess leisure will not be more than 20% to 25% of the overall outbound traffic.
Alapatt: I [agree with] what Nishant is saying. We're not really checking with each person who is traveling why precisely they're traveling. Plus, we often tend to combine. So what happens is if somebody goes on a business trip stays on for three days. Then, if you ask them on their way out why they are travelling, they'll say, they're going on business, But if you ask them on the third day of their extended vacation, they're actually on vacation. It's really hard to tell, because Indians are very value conscious. So if they get a one-way ticket or even a hotel stay for half the [desired duration], they'll look for ways to extend it.
Kashikar: Every time you leave the country and get back home, people fill-up immigration forms which record details of almost everything in terms of the countries that you visited in the last few years and that airlines that you're going to fly, the number of days that you're going to spend, amount that you spend in that particular country, and all that. But that data is not shared. We don't even know it it has been compiled. At this point in time nobody knows about the size of the overall market.
Raicar: Yeah, I think 20%, 25% is a fair estimate when you look at an averages for the year, but it grows up to around 40% during the peak season.
Patil: It peaks in May and December.

Raicar: During the school holiday period it could go up to 40%.
Manoharan: In our case, I would say, people visit their destinations more for leisure. I would say easily around 75% should be for leisure and the remaining 25% or slightly lower than that for business. Again, this business, as Abraham was saying, is business plus leisure. In our case, even though all the MICE [meetings, incentives, conferences and exhibitions] movements are supposed to be considered as business, but at the end of the day if you see the entire programs, the itinerary is more of leisure.
Raicar: In its entirety, it's supposed to be business, but eventually it's all leisure. But because they are going for conventions or some kind of meeting, we qualify them as business.

Khan: There is a difference. If you look at South African Airways, South Africa is not a destination which is mostly corporate. That is minuscule. For me, it's mostly leisure. While most of you might want to move more into leisure. I want to reduce leisure and get more corporates out there. It, therefore, depends on the destination.
Patil: I believe it's based on the destination. When it comes to places like Singapore, London, and Dubai, people go there for business. Then the rest of the places like Malaysia, even to Hong Kong, a majority of people go there for leisure.
Patil: Nowadays, instead of just two months or total three months holiday in India in a year, we sell each and every destination for 365 days. Today we know what sells when. We sell to Europe during winter – in December and we did some December groups. People are traveling. It is not a lean period any more. In winter guests expect low fares but for flights coming in from the US and Europe so there is no concession. Prices are actually up.

Khan: People today decide, "I want to just go for a quick holiday" and so we have this weekender now. There is traffic which wants to unwind, have a quick get away to Hong Kong, party all night, have two nights of stay there and come back. And these are not families. These are individual travelers, all group of individuals working together in some office.

Alapatt: Just look at the trend of people who plan a holiday at the last minute. We actually made a product called "48 hours". You can actually leave in 48 hours. We have also discovered through research that the average age of the international travelers has fallen by almost a generation.
We were expecting the average age of our age group across office to be between 35 and 45; that was our estimation. We found out it was closer to 25 to 35. So, what this means is that our product – everything – had to change. We have now created a new product called "Rock-On". It is completely radical. Nothing by the book. Any destination you can do pretty much anything from biking to paragliding, to scuba-diving to whatever to pub-hopping.
Khan: I'll just add to that. During the last three years we are selling "Chota Break".
Alapatt: The Chota Break package is on the IT guys. These are a very stressful lot. They want to break quickly for long weekends or even three-night or two-night breaks that are to easily accessible places that are three to five hours flight time away. They [generally] go to places where no visa is required or you have on-arrival visa facilities.
Khan: This thing is a big game changer for the airline industry. Earlier we used to have fares which were like low season, high season.
[The change has come] because of schools. During our time we had only fixed breaks after SSC [examinations]. Maybe, a two or three month break. With IB curriculum, ICSC, and others coming in, every school holiday is staggered now. Holidays extend from April onwards to June, July, August, and September.
You have pockets of people moving. If you finished Bombay, Delhi starts. So its a completely different ball game and it's just one single fare right round the year, and that's very important. When holidays for schools disappear, opportunities of the 48 hours and the Rock-On and the Chota Break come in. If there is a family in Delhi and Bombay, and they cannot go together, they stagger their trip during the year. They are not taking longer breaks, but shorter breaks.
Alapatt: But more.
Khan: With longer distances.
Patil: Looking for the kid's holiday was the focus since long and it's there today too. But gradually segmentation has started to happen. For example in any bank like SBI or Bank of Maharashtra or anywhere, those whose kids are appearing for the 10th standard, they take holidays between April, May and June. They do not take a break during June, July, and August. There is a calendar for employed people and also for couples. Senior citizens try to avoid the peak season. They do not want to travel during the rush hour. They do not want to be in queues and prefer to not travel during April, May, and June, but during the rest of the year peacefully. There is a growing awareness amongst people and they are planning their holidays accordingly, which is very good.
DNA: A question about Australia. It has a peculiarity because a lot of business is driving tourism. Also more Indian investors have come to Australia than to any other country, Adani is a classic example.

Kashikar: Almost over 100 Indian companies have set up their own offices in Australia.
DNA: How do you differentiate corporate and leisure there?
Kashikar: That's a good question.

DNA: And you've lost a little bit of business in education. Singapore has taken away some of it.
Kashikar: That's coming back. The focus is now on quality education. University-based courses rather than vocational courses. So that correction was done by the Australia High Commission and therefore we see the return of the education segment. The long term education is picking up.
DNA: And business? How is it going?

Kashikar: Business, tourism contributes to 20% of total arrivals and it's on the rise. Business tourists are spending much more than what leisure tourists would spend, because they normally tend to stay in five-star [hotels], travel in business class depending on the corporate policy. They have a per day allowance that they get. So the per night spend of a business tourist is lot more than a leisure tourist.
Also a major influence is the increasing diaspora of Indians based in Australia and in other parts of the world. The VFR (visiting friends and relatives) segment is driving tourism. Australia has got almost 37% of its tourists through visiting friends and relatives. Canada has got 50% of tourists from the VFR segment. U.K. and U.S got almost 33% of the tourists coming from the VFR segment. Indians who study abroad, that number is also increasing. When they don't get into the top IIMs and the IITs of the world or JBIMS or NMIMS, the next step for them is to hunt for some international university. And Australia is one of them. We've also seen the doubling of India-origin people born in Australia over the last five years. There are almost 350,000 Indians who are based in Australia.
Patil: I'll just add a point on Australia. From the tour and operating perspective, Australia is in a commanding position to get a lot of tourism from India. Their problem is the inventory of connecting flights.
DNA: Within Australia?
Patil: No, from India. Australia thus has a lot of potential, but we are not able to convert this to tourism effectively. This is because there are no seats available and whatever seats are there go at a high cost. There is a demand for Australia, but when people compare the cost with the any destination in Europe, the latter is 50% less. That makes people switch to Europe.
Khan: There is another tangent to this. It's a very, very valid point, because when I went to Australia I had to take five hours gap, and it was very difficult.

DNA [to Manoharan]: Malaysia benefited tremendously in tourism because of IT, when you built the IT City. Does that still contribute a lot towards tourism for you?

Manoharan: Yes. Lots of our business traffic, IT traffic has happened during early 2000.

DNA: Moving to our next question: India's tourism have grown further, faster, but it has not, why? What are the problem spots?
Kashikar: One reasons is that there are no direct flights from India to Australia. During 2004 and 2009, when Qantas had direct flights to Australia, we grew at an average of 21% year-on-year. When Qantas discontinued its direct flights and started flying via Singapore, our growth has come down to 9%, average over the last three years. So aviation is a game changer and it will continue to dominate and drive tourism out of India into other parts of the world, if we are to achieve that 50 million mark.
DNA: So in other words, we need to push up aviation a lot more.

Kashikar: Absolutely. Increase capacity. Traditionally Indians are always late bookers. Europeans, local Australians and people from other parts of the world plan their trips well in advance, at least six months in advance. So they block all the seats on the lowest class and unfortunately we get the seats on the highest class.
Raicar: There is a new perspective that is emerging. Some years ago there was a thing on Facebook, which some guy had put up, saying "I would like to see Americans, Europeans standing in the Green Card line in India". That was a dream. But if you see today, how many foreigners are working – expats working – in India, in Mumbai. The number is growing.
I think tourism as such has actually grown. It has grown in different sectors. One, in the economic sector where in the corporate world, we're seeing other people come in and work over here. Then the tourism where people are coming in for Incredible India, for Gujarat, and for other places.
But the tourism part is not growing as fast as the corporate part because of what's happening in Delhi. That's a deterrent. What happened in Goa a few years ago, that's a deterrent. People who work over here, who come here stay here in Powai, Bandra, realize it's not such a bad place. Those are the people who are actually getting more people to come to us. They are actually brand ambassadors for India and that's how it's working. It's not the other way round any more.
Aamir Khan's ad which said, don't trouble the tourist, don't spit, don't do this and that. That's not really taken forward. It ended with the five-year plan.

DNA: That support infrastructure is not there.

Raicar: Its not there. But people do come and work because the corporate infrastructure is much better. People are coming in and working over here. The corporate infrastructure takes care of it. Instead of putting them in hotels, they are living in Hiranandani, Bandra, and south Bombay. But you won't see people staying anywhere beyond Andheri [in Mumbai]. The private sector has taken care of that for workforce [till Andheri].
It's growing on both sides. We should not take that away from India. But from the leisure point of view, we need to do a lot more.

Manoharan: To check on how good a destination is, we should check on repeat travelers. I think in terms of repeat travelers to India, it's below one percent. Whoever will come to India, I am telling you from the point of view of a foreigner who is staying in India, they only come once. They're never going to come again with the kind of experience they've gone through, from the leisure perspective.
DNA: Point taken.

Manoharan: As you correctly mentioned, infrastructure is the issue. They say you can find more mobile phone stores in India than toilets. Can you just find out if you start from airport to city, any place you want to stop for a loo break? You can't find it. You have to go look for hotels for instance and try to walk into any restaurants or hotels. As correctly mentioned, the corporate business is growing because India is a happening place. Often, nowadays, if you have been posted out of India, it is seen as a demotion in corporate business circles.
Alapatt: Yes, infrastructure is the root problem at various levels both for inbound and outbound. Visa handling is another. The biggest problem is we have is the big gap between hotels that are really cheap, not safe, not hygienic and expensive five-star hotels. If you want middle-market volume tourism you will have to start building the mass-market large cookie-cutter kinds of hotel rooms that are safe, hygienic but at the same time reasonably priced.
Kerala, which was probably one of the most tourism unfriendly place before it became God's Own Country has undergone a complete cultural change. Today if you go to Kerala, people are engaged in the experience that a lot of other destinations abroad offer. Goa, to some extent, has got it. Infrastructure in the private sector has managed to control the experience. It's reasonably good; but the government has a lot that is long pending in terms of delivery.

Raicar: Yes, I would like to add to it. India as a destination is reflecting a new confidence. Fantastic marketing through Incredible India, "Atithi Devo Bhavah" through the Aamir Khan ad. There are unique destinations and experiences only India can offer like Kumbh Mela. But the infrastructure sucks. The difficulty is that the private sector is doing its bit, but the common facilities, as Manoharan said, is the responsibility of the government. The Taj Mahal which is 'The Symbol of India' is a terrible experience. It is dirty, there is no parking, there are touts and you have a ridiculous galloping price for foreigners.
Alapatt: If you are not Indian, you pay some ridiculously high price. What are you trying to do? It's not like foreigners are going to dirty the place more than Indians.

Patil: We do lot a domestic flights and I found that the outbound is easier than domestic in all respects. People are understanding and accommodative in other countries. Here that attitude is not there. The other problem is that no Indian carrier has its own hub here. So interconnectivity is affecting lot on inbound as there is no connectivity to smaller cities within a span of one or two hours. Even if we have to fly to Jammu and Srinagar we may sometimes land in Delhi airport and wait for four to five hours to get the next connection.
We can go to neighboring countries sooner in non-stop flights. On the visa front, nowadays, consulates – like the US and UK -- are coming, giving training to the trade industry in different cities. And against that, Indian consulates in those countries do not show a reciprocal interest. .
Then there is Indian food. Indian food is very good, But we have not been able to offer quality international food in 3 Star hotels or in smaller cities.
Domestic tourism is also killing because the government is not working cooperatively.
The Indian Railway has started booking 120 days ahead. Earlier, railway support was there for tourism, which is now marginalized.
Kashikar: There is a huge potential for us to develop Delhi or Mumbai as a hub. The way Singapore or Changi airport or Dubai airport have become hubs facilitating the movement of traffic from the west to the east and from the east to the west. Air India should work together, possibly with the Ministry of Tourism, to drive this, because the more traffic you get or you pass through India, you have a chance for the airports to make more profits; you increase capacity; airlines benefit, and tourism contributes to the economy of the country.

DNA: Can we now hear of your wishlist? Do you think besides infrastructure, creating hub, providing simple things like toilets and food, are there policy changes also that the tourism industry believes the government should make? Do you have any suggestions on policy, besides these that we've already talked about?
Manoharan: I think for the last few budgets we have hardly seen any tax incentive given to the tourism sector.

Kashikar: The entire (budget) policy, does not emphasize or encourage either domestic tourism or outbound. At least you can encourage domestic tourism.

Alapatt: You are talking about change in policy. I am talking about a policy. Malaysia, Singapore or Thailand are classic examples deciding that they were going to become a tourism centre. You need to have to do a hundred things in tandem. You cannot have private sector miles ahead and the government saying, "I built one more airport in 10 years", or "I have built five flyovers". You've got to figure out the whole piece together, because the experience finally on the ground to the tourist has to be delivered.
DNA: Isn't tourism a huge employment generator? So politically why has the government not focused on this sector? Would you have numbers on how many people this sector employs? Direct, indirect? After all, the restaurant too is an employment opportunity.

Alapatt: No that number is not there. But if you read through the policy that they have outlined for travel and tourism, the government has said that it has to be a pro-poor policy, which basically means that they need to generate income. Any policy that's there or is going to come has to be based on something that will generate value for the tourist or income for the Indian people who are catering to the tourist. But tourism income does not reach the villages. It does not flow down there, unless you tap or create policies which facilitate travel [to those areas]. We are top to bottom and the policy makers want to go from bottom to top.
Raicar: The myopia is that if I bring in rich people on airplanes, the poor people don't benefit. This is myopia. If you bring in tourist there is demand for hotels, the whole ecosystem of tourism. Tourist want local food, they want local cultural experiences. They want to visit the local places. So all this creates the ecosystem. Now the moment you say, I'm going to be poor, and the definition of the poor is rich people who will come and stay in five star hotels, aren't helping us, you have lost [the meaning of tourism].

Kashikar: There are no future leaders driving this industry. What is the attractiveness of travel and tourism as a preferred career option?
Look at the entire industry, you'd never see an IIT, IIM graduate or graduates opting for this industry as the preferred industry. You look at the banking and treasury and insurance and FMCG, and you name it, all the other industries gained far more importance than the travel and tourism industry. And therefore, the challenge would be to generate future quality leaders to drive this industry is going to be in front of us.
Therefore there have to be some steps initiated by the tour operators, by various academies, by the education institutes to create future leaders for this particular industry. You should feel proud that you are a part of travel and tourism industry.

Manoharan: I think we need a very strong lobbies. But that's not happening in India. What has happened is a lot of fractions, associations, that have been formed. I don't know for what reasons there are so many associations? Either for personal interest or that each person wants to become a president of a particular association. That has become a setback for the industry. There are no powerful associations or lobbies that can really go and talk to the bureaucrats or the government, to say just what we wanted.
Patil: In our country, travel agents or tour operators are recognised by the tourism department. Which is not true because airlines, hoteliers, even laundry or even housekeeping or restaurant, bar, everything is a part of tourism services. It is a full package.
So when we talk about tourism, they think that these few tour operators or travel agents are demanding something for their own benefit. This is not entirely true. More than 70 % of the tourism boards project rooms available in tourism resorts, and do not promote destinations. They should have handy information about other hotels, even private hotels, to promote the destination. They are not talking to the private players. We generate around 30 employees per tourist, directly, indirectly, right from airport till they go back. Also there should be people who have a passion for tourism, who like to meet people, interact with tourists etc.
Alapatt: So, where is the potential target? Are you really targeting the potential customers, or tour operators, or travel agents?

Patil: We want policies that plan well ahead, how best we can coordinate, and all that. We are very keen to work with that. As a private party, we are always ready to work with all tourism boards. We are working with those who are here – Malaysia, Australia and the others. They are very effective, very interactive, lots of things are happening. Discussions are happening, not only on their level, but at the top level as well. And on the other side, it's not happening on the ground. You will be surprised to know that we sell maximum to Himachal Pradesh but nobody notices that.
Kashikar: The recent increase in airport taxes is obviously going to hurt either the carrier or the end traveler.
Patil: And there is no sense of charging service tax for the services provided out of India.
Kashikar: The user development fee which is being charged by the airports, the service tax on the overall package cost, are all going to be detrimental to the industry. Over and above that you have the airport taxes which would be levied, plus the landing charges, the parking charges. So the industry works on a wafer thin margins. Name an airline that maintains consistent profits over the past few decades. You wouldn't have a carrier that has made consistent profits. Unless and until the carrier makes profits, it's not going to add more routes. It will just keep on slashing routes which are not viable and, therefore, it's going to affect the tourism industry.

Manoharan: We have a lot of airports that are underutilized. How many international flights are going to Pune for instance? If there is good infrastructure connecting Pune and Mumbai, maybe a lot of other carriers will land in Pune. You should reach from Pune to Mumbai in one and a half hours and not three and half hours.
Raicar: Also there is huge opportunity for the low-cost carriers. Now if you compare a low-cost carrier versus a full-service carrier, the airport taxes that they pay, the parking charges that they pay, the landing charges that they pay is exactly the same. So there is no preferential treatment given to an LCC [low cost carrier]. Can we create an LCC terminal somewhere outside of Mumbai that will again bring in more capacity to drive tourism at much lower prices? People can spend more on the destination, that's a great opportunity to be tapped.

Patil: Transportation is an issue too. The same bus going from Maharashtra to Karnataka pays different taxes in each state. Second there are some vehicles that are authorized to run in one state but not in others. For me that is very shocking. We really need to change our mindset too.
When international tourists are in a coach, normally such coaches are stopped to check papers. We need to work on some norms that these coaches with foreigners are clear in all respect. It will be free-flow for them and nobody will stop them and there will be better services.
In metro cities tourism is not increasing because nobody giving attention. There are no proper parking hubs created for coaches to stop. In cities like London, Paris and New York people do sightseeing tours and never face any problem. But here we don't know where to stop the coach.
Nothing is defined. It is not communicated to the proper authorities.
India should also re-look at the visa process and make it easy for people to come in.

Kashikar: And it's just valid for just three months or six months or so.

Manoharan: Don't make visa a deterrent, because the tourist should spend much more living in India compared to what the government will earn out of visa fees.