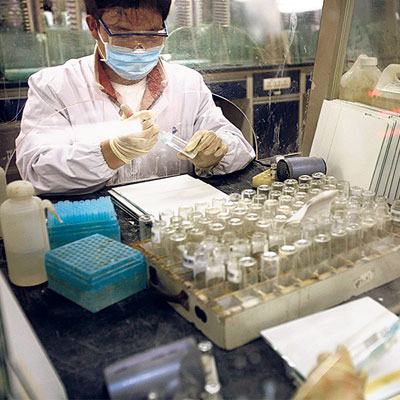 Union budget 2014-15 is a growth-oriented, balanced and pragmatic budget, given the context of the precarious state of the country's finances with GDP growth being below 5% for the past two years. While the finance minister's promise of an economic revival with return to 7-8% GDP growth in the next 3-4 years is encouraging, one needs to wait and watch how the government plans to execute its plan to put the economy back on the fast-track. Also, encouraging are measures for reining in inflation with special focus on manufacturing, infrastructure building and skill development. The government has spelt out its commitment to public-private partnerships to drive investment. The FM has also acted positively to further develop quality higher education and encourage skill development programmes.
The government's plan to approve Goods and Services Tax (GST) by the end of the year is a positive move indeed, which will help in simplifying and streamlining the indirect tax regime and will benefit all industries.
The FM needs to be lauded for his assurance of providing affordable healthcare to all in his maiden budget. Announcement of measures like providing free drug and diagnostic services to needy patients and the vision of creating AIIMS in every state of the country shows this intent. It is important to address the critical challenge of providing access to high quality medicines and medical treatment to our 1.2 billion-plus population, and one wished that there were more specific measures announced in this direction.
For long, the budget has been a non-event for the pharma sector, in particular and budget 2014-15 is no exception. Hence, we were not surprised when there were no specific incentives were announced for the sector. Measures like incentives for innovation R&D in the pharma industry has not been recognised separately by the finance minister. The government needs to implement favourable policies that enhance innovation and drive collaborations, besides addressing issues in critical building blocks like talent and infrastructure.
To conclude, it's a realistic budget, given the challenging backdrop of the Indian and global economy. It has not announced any drastic measures, but strikes the right balance between the often conflicting demands of fiscal measures, inflation, growth and inclusion. It can be termed as is a positive start to a long-term reform process.
The writer is chairman and managing director, Glenmark Pharmaceuticals