A lowdown on the most loved theatre performances from different languages in the city this year.
The year started with a jolt and ended with a thunder for Mumbai theatre. While many old plays kept making the rounds and garnering applauses, many new performances forced the connoisseurs to look the other side of the stage. "Mumbai's theatre is always vibrant and ready to experiment with content and form. Maybe because audiences are also encouraging of anything new, provided it engages them," says Deepa Gahlot, theatre enthusiast and NCPA programming head. Towards the end of the year, the two major theatre festivals at Prithvi and NCPA, invariably energised the city's theatre scene, and created a body of work that keeps it ticking not just in Mumbai but elsewhere too. Here's a peek into which performances endeared the audiences this year...
Karl Marx in Kalbadevi (Gujarati)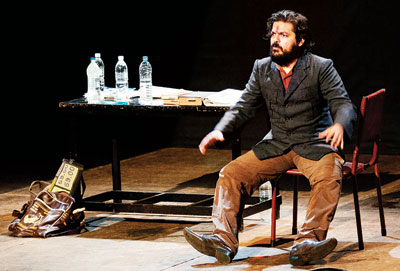 This quirky titled play combines hard­hitting information with humour, sharp politics and sheer delight, with the Gujarati manifesto of economics. Karl Marx makes a comeback to clear his name, which he feels has been wrongfully maligned. It has come to his knowledge that Socialism and Communism — two words fathered by him — have become dirty words. He wants to tell the world this is not what he meant by them, before the world starts the celebration of his 200th birth anniversary. For some odd reason, he lands up in India, in Mumbai, in Kalbadevi. He waits endlessly for a chance to speak his mind — but in Mumbai no one has the time or inclination to listen to a lecture on economics, politics and philosophy. At last, however, he gets this chance through a comic mix up, and he talks about his family and friends, Das Capital and the boil on his butt, as well as the enormous thali he had at Bhagat Tarachand!
Taoos Chaman Ki Myna (Urdu)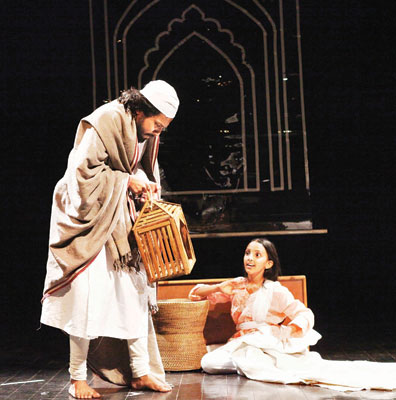 Taoos Chaman Ki Myna is a play about Kale Khan who is the father of his motherless daughter. At the Royal Peacock Garden, work is on in full swing to instal a Wondrous Cage that will house forty talking hill mynas. Very soon, the cage and its lively occupants are entrusted to Kale Khan's care. But, out of his love for his laughter, Khan steals a myna for his little motherless daughter. What lies in store for Kale Khan is all the story about. The poignant tale of a motherless daughter and innocence of childhood are the winners of this play, add the social context and the result is a wonderful emotional story.
White Lily Aani Night Rider (Marathi)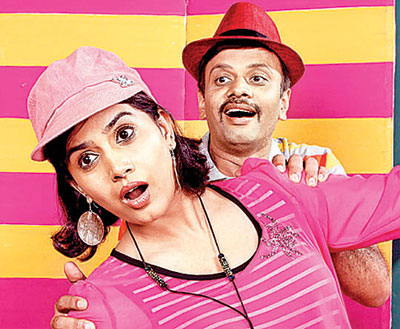 Written and directed by Milind Phatak, White Lily Aani Night Rider is a contemporary black comedy on the relationship of a man and a woman in their 40s. They are very close chat friends involved even in erotic chat. At one point of time, they desperately want to meet each other to transform that virtual reality into reality and may take the decision of marriage. However, when they meet in person, the showdown begins. Neither can accept the morals of previous generation nor can they adjust to the new-age thinking. For them, marriage is an outdated institution and a live-in relationship in unthinkable. The play raises innumerable questions and confusions about the fundamentals of the relationship and companionship. The play also saw actress Sonali Kulkarni returning to stage after 14 years.
Yeh Hai Bambai Meri Jaan (Hindi)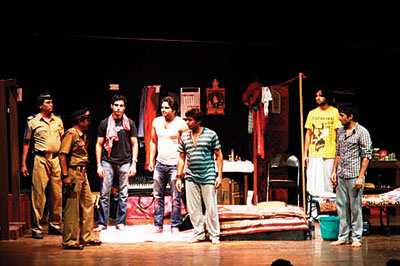 Written and directed by Nadira Zaheer Babbar Yeh Hai Bambai Meri Jaan is about a city of dreams and its dreamers... Every day thousands flock to the city to fulfil their dream — the Bombay dream. The city tests them, changes them, challenges them and absorbs them. The play gives an insight into the numerous strugglers who are willing to sacrifice everything to achieve even an iota of their dreams. A bunch of young people come to Mumbai to try their fortune in films, and go through the highs and lows, comedy and tragedy, dreams and nightmares of all those who embark on a journey without knowing where it will lead.
Club Desire (English)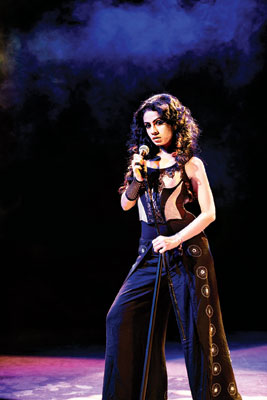 Sunil Shanbag and electronic disco music (EDM) sound a strange combination. But when they came together for Club Desire, the results were mindblowing. "Initially, EDM didn't grab me. The simplicity of the music was not very appealing to me but as the play was set in night club, it became a part of it," he had said. The play is an ambitious theatre production inspired by the French opera, Carmen, by Georges Bizet. The story is placed in the contemporary setting of Mumbai's nightclub scene. The adaptation raises universal questions about the nature of love, tradition, modernity, freedom, possession, order and anarchy. It is the recreation of a classic and rediscovery of a timeless story to help us find meaning in our times. Manasi Parekh Gohil, Faisal Rashid and Karan Pandit are a treat on stage.