And after the visit, they're quick to declare and share it on Facebook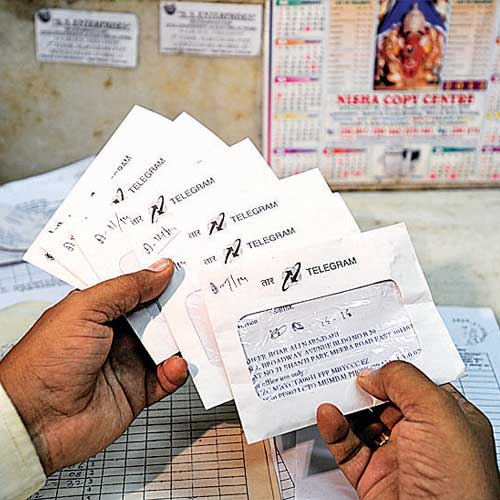 While on a brief vacation in his hometown Mavelikkara in Kerala, Pondicherry-based PhD research scholar Juby John Eipe learnt about telegram services shutting down in India in less than a month and that's when it hit the 28-year-old — he'd never sent or received a telegram.
A couple of hours later, his status update on Facebook declared that he is going to send his first and last telegram from the nearest BSNL office. And he was bombarded with requests from friends and acquaintances to send the coveted telegram to them. "Friends I haven't really communicated with on Facebook started sending me their addresses."
At the BSNL office, while grabbing one of the forms that turned a pale yellow during the long period of disuse, one of the ladies at the office admitted to Eipe that they hadn't been informed officially about its impending shut down.
"One of the messages on my telegram read, 'Uncle one of the last telegrams from India this is history'. But the lady who typed out the message told me that over the next one month they may send hundreds of telegrams. So she asked me to change it to 'This may be one of the last telegrams from India'," chuckles Eipe. His four telegrams cost him a total of Rs118.
Ever since news of the telegram being a thing of the past broke out, youngsters of the post-telegram generation have been making a beeline to telegram offices to sample the experience. Travel entrepreneur Anand Sankar, 29, plans to not only send telegrams, but to also save a few telegram forms as a collectible. "My conception was announced to the world via a telegram," he reminisces.
Though they're the social media-using generation, these youngsters still have razor sharp memories of their parents and relatives communicating via the telegram. "My earliest memory of the telegram is my parents receiving one from my grandfather's brother's son in Kottayam, when I was a child. It said 'Appachan (father) sinking. Please inform all.'"