Errors in spelling have the potential of causing prolonged nightmares. But worse, they're downright embarassing. Wait, doesn't embarrassing have two "r's"? Whoops-a-daisy!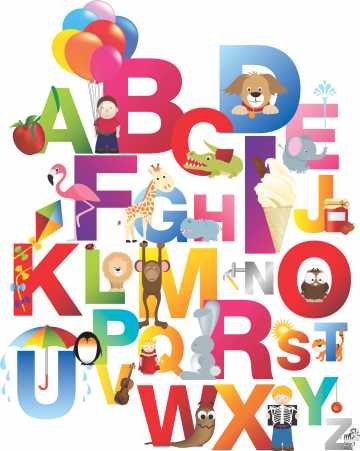 John Mayer once lightly said: "Ladies, if you want to know the way to my heart… good spelling, good grammar, good punctuation, capitalize only when you're supposed to capitalize [and] it's done."

Pronunciation, these days, has become quite forgivable, what with the interference of regional accents. One can't really identify Indians exclusively for pronunciation errors because they are the rare few who can pronounce without an accent. Twenty is 'twenty' and not pronounced as twenny. But many might still erroneously pronounce pronunciation as pro-noun-ciation. That's really pardonable. Spelling mistakes, on the other hand, are a different issue altogether.

The importance of written documents in our lives is indisputable. Certificates, letters, resumes, newspaper articles, essays... the list is endless. English is a global language and most documents are written in this language. The language is taught at almost every school, as a first or second language; the option chosen by the student — the first or the second — is not of importance in this analysis. Once a language is taught, its essentials are imparted first, so there is actually hardly any difference between those who study in English medium schools or vernacular schools. Spelling mistakes are committed even by the most intelligent of people. It is not really education that is faulty in this aspect. It is actually the practice that has to be examined; to identify the cause of such a propensity.

Many still write 'receive' as 'recieve'; the position of 'i' and the 'e' is a continuous blunder. And there's the apologetic apostrophe: the interchangeability between 'your' and 'you're', 'it's' and 'its'. What about homonyms words that sound the same but spell and mean differently — which pose a problem in speech?
Say Ms. A attended a public function that aimed to raise funds for charity, and amongst her friends the next day remarked: "That was an amazing fête!"
Ms. B, a friend, would flash a wry smile, thinking "Fate? Really? Goodness!!"… Unless, of course, she knew all about the word 'fête.'
Pronunciation and spelling actually go hand-in-hand when it comes to spelling mistakes. Hindi and regional languages are phonetic in nature. Problem is: English isn't.
As Lakshmi Muthukumar, Head of the English Department, SIES College of Arts, Science and Commerce, Sion (W), observes, "The English language has 45 sounds and just 26 alphabets making it a highly illogical and inconsistent language, in this regard." It is not easy thus to write correctly by literally penning down the alphabets in accordance to the sound of the alphabets in the word. Otherwise daughter would be written as 'dauter'. The absence of a uniform system of pronunciation is another problem. So once it is known that daughter is spelt as 'daughter', wouldn't is be odd to know that laughter is written as 'laughter'—similar to 'daughter'— and not 'lafter'? Further, there is a difference between the American and the British spellings of certain words; e.g., it's humor in the case of the former but humour in the case of the latter. Indians follow the British system.
Then there are homographs — words that spell similar — that are not homonyms like 'row' (pronounced as 'rho') and 'row' (that rhymes with 'now') pronounced differently depending on the usage.
The SMS language is a long accused antagonist. Many students have admitted that the comfort that they have established with this language, due to prolonged interactions via electronic media, has adversely affected their spellings, so much so, that it appears on their exam sheets when they are in a race against time! So some switch their devices to 'prediction mode' and try to remedy this habit. On closer observation, it defeats the purpose of SMS language, which stands for Short Message Service.
Muthukumar suggests the use of mnemonics to overcome confusion over the spelling of a word. So one could remember the spelling of rhythm thus: Rhythm has your two hips moving!
20-year-old Mumbai-resident, Kevin Rodricks, a spelling bee winner at his school, believes that the dictionary is your best friend. However, new words and changes occur constantly, so it is necessary to constantly be in touch with them. No matter what, only constant practise and reading can make one familiar with the language and spellings, Rodricks affirms.
Everyone makes mistakes. That's not a crime, really. A 'typo' is forgivable. But there's seriously a limit. A language is only properly preserved when it is given its due credit and spelt well. The writer's diligence is reflected in his/ her language. An employer will not overlook a spelling error in a letter of application. A Chemistry professor might overlook the spelling mistakes in non-technical words, but an error in technical ones like 'deliquescence' or 'peroxide' will invite a frown, because a Chemistry professor concerns himself/ herself with the preservation of the language and jargon of Chemistry. Languages evolve based on practice. If the practice is erroneous for an extended period of time, the language adopts that error and carries it forward, thereby leading to the degradation of that language. The perfect example is the adoption of the slang 'time-pass' when in reality there is no such word. English is dolefully complicated but that is what lends it its dynamic quality. An English scholar can never claim to know everything; there's always more to learn. The beauty of communication lies in its appropriateness more than its decorativeness.