Has scuba diving ever thrilled you, but you're unsure where to start? Sunil Bakshi talks to Avril-Ann Braganza about a few of his favourite diving spots in India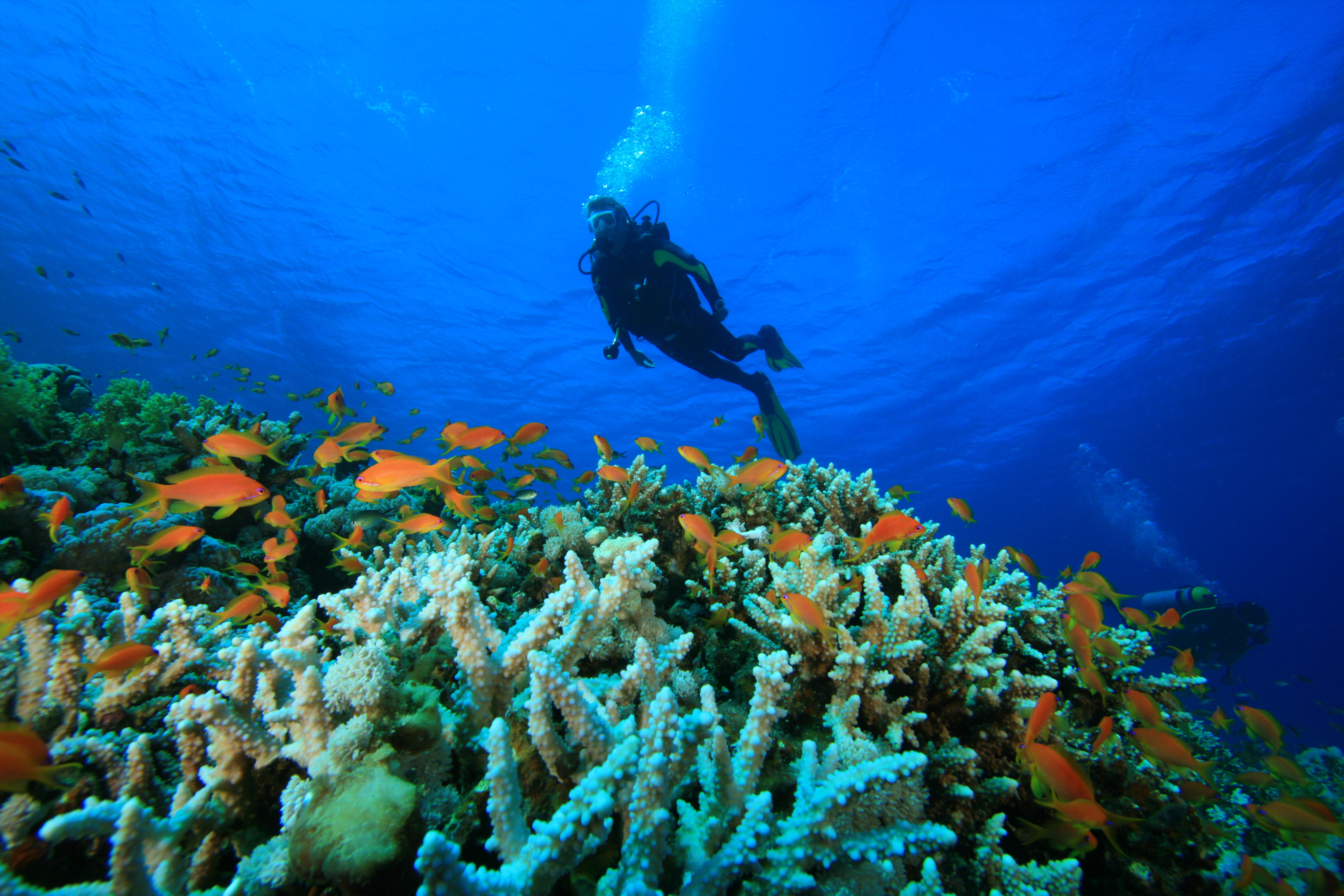 In India, the Andaman Islands and Lakshadweep still remain the most popular diving locations. Incredible visibility and the rich marine life is what makes these two destinations a favourite. While Goa, Netrani and Pondicherry are also well-known diving spots, they are not highly recommended due to poor visibility and the scant exotic marine life, "but this makes it challenging. If you can dive here, you will be able to dive anywhere else in the world," says Sunil.
So what makes the Andamans and Lakhsadweep such a hit?
The excellent visibility (more than 35m underwater), for one. A tropical paradise, the crystal clear waters of the Andaman Islands have a lot on offer–differently-sized and vibrant fish pass you by as you swim on surrounded by exotic coral," says Sunil. What makes the Andamans unique as a diving destination are some of its islands; out of a group of 572 islands and islets, only 26 are inhabited. Barren Island has black sand and a striking contrast of green, yellow and orange fish in its waters and the remote Narcondam Island with its extinct volcano, giant tuna, hammerhead sharks and breathtaking coral formations will leave you speechless.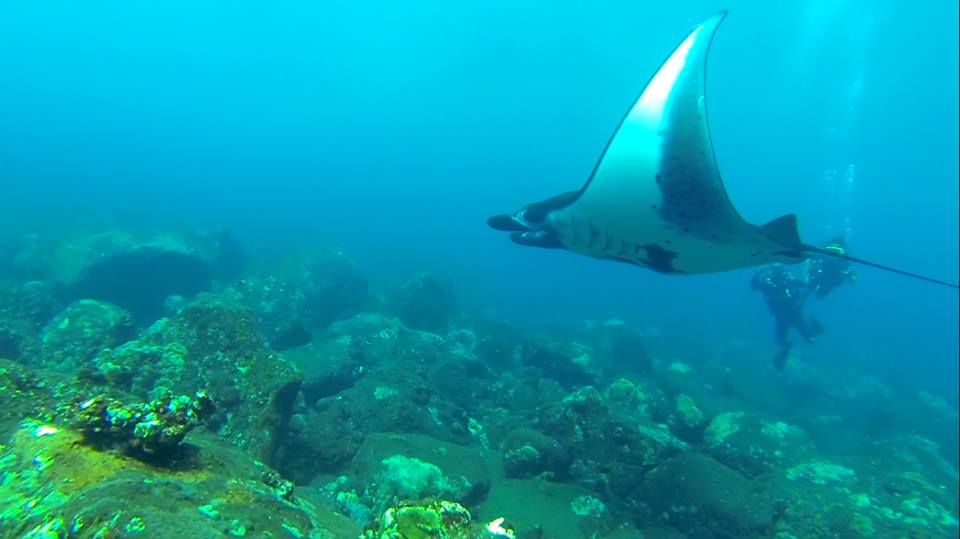 A manta ray passes by. Image Courtesy: Infiniti Live-aboard
While the Andamans have a volcanic formation and more green waters, Lakshadweep boasts a coral topography and aquamarine waters. Staghorn, table top, cauliflower corals, manta rays are just a few of the sightings you can anticipate. "There are also a few submerged islands. These are islands five meters below the surface that haven't formed yet and are interesting to explore," says Sunil.
Tips for first-time divers
Enrol yourself at an authorised Professional Association of Diving Instructors (P.A.D.I) centre that focusses on safety.
Do not be in a hurry to finish your course. Understand the theory and be patient. Staying calm will help you pick up underwater exercises quickly.
Choose the right scuba equipment. Don't try to cut costs by picking up something inexpensive or a smaller brand. Ensure your gear will keep you safe.
Plan your dive and dive your plan. Never deviate from it. Beginners shouldn't dive more than 18 meters with a safety stop at 3 meters for five minutes before coming up to the surface. Always remember to ascend slowly. Beginners should restrict themselves to 45 minutes per dive.
Maintain eye-contact with your instructor at all times underwater, follow his instructions and never dive deeper than your instructor.
Once you get certified, never dive alone. Always ensure you dive with your diving buddy and check your equipment
Beginners should focus on getting their buoyancy under control. You don't want to shoot up or go down too quickly
People with a heart condition, diabetes, high blood pressure are advised not to dive unless your doctor deems you fit. A medical certificate from your doctor is mandatory at the time of enrolment.