Six women tell us why the work they do, and the money they make matters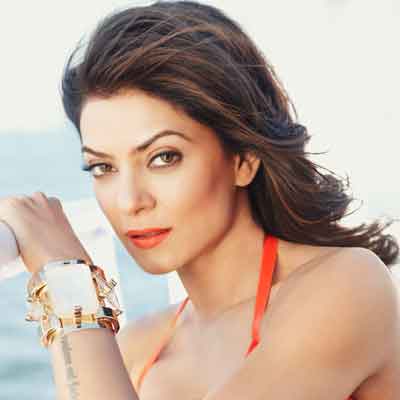 It helps me live my dreams
Sushmita Sen, 38
Actress, Businesswoman, Social Activist
I've been independent ever since I won the Miss Universe title at 18, and I am glad about it. It helps me live my dreams.

Financial independence is not just about being liberated; it also brings happiness and lets me live life on my own terms. It has helped me in many ways; from securing my daughters'future to travelling the world. Nothing else can bring the happiness and confidence that a penny earned oneself can.
I spend on sharing with people who need it the most and investing for the future.
In relationships the increasing equality of the sexes has helped women prove their mettle. Gone are the days when only the men of the house would work, while the women depended on them.
I believe the times are changing and so must we—I call it evolving! We women have proved time and again, that we are not only emotionally
strong, but are also better workers. Women these days have been acquiring enviable positions in big corporates; in fact, in every field. They are earning more, living great lives and supporting their families to a huge extent.
It lets me take a stand
Bhavana Sulakhe Manjrekar, 36
Executive Assistant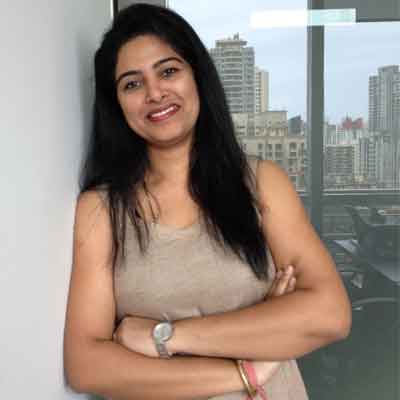 I have been independent since I got my first job in 2001. I took a two-year break after I got married; the sabbatical made me realise what a big difference working made to my life.
Economic independence makes me value myself more. It gives me greater confidence, not only on a personal level, but also on the inter-personal and social levels. It gives me the self-confidence to take bigger risks, which eventually result in better rewards.
Financial independence buys me the things that I like; they may not be essential to survival, but catch my fancy and bring me joy. It lets me support my parents and do the things that matter to me. My first job paid for my Diploma in Business Administration. I signed up for an MBA as soon as I got back into the workforce.
I spend on the things that I want. My husband did give me an allowance while I was not working, but it came with corollaries on what is worth spending on and what isn't. There's nothing like the freedom of earning and spending your own money. My salary also serves as a back-up in the event of a financial crisis in the family.
In a family structure earning my own money lets me take a stand; it gives me a voice and a deciding vote on major issues. The best part is that you get the freedom and the confidence to chase your dreams.
I don't have to answer to anyone
Avantika Akerkar, 40-something,
Actress and Businesswoman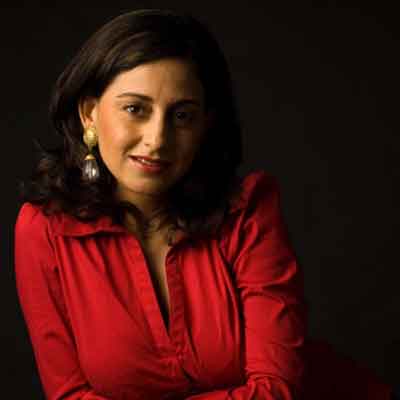 I've been independent since I was 19 years old. I left the country to go to college in the US. I was told that my family could help me out for the first semester. After that, I had to figure out how to pay my way through college. And I did. Not living in my country has been one of the biggest lessons life has taught me. I think children here have it so much easier.
Economic independence gives you a sense of pride and respect. It also teaches you the value of money and makes you feel liberated. Being on my own financially, I
could make independent decisions. I have never taken a bank loan. We were brought up to believe, "If you can't afford it, you can't have it".
Financial independence buys me opportunities—cultural, artistic, culinary... I don't sit around in the evenings doing nothing. When I was studying in New York, it didn't matter if you had a lot of money or not; financial independence enabled you to partake of the culture. Being financially independent made me more responsible towards my community. I would do volunteer work and contribute to charities.
I spend conscientiously. We were raised that way. I don't splurge on big-ticket items. My manner and methodology of spending have also changed. When I was younger, I didn't mind spending on things that could be thrown away in a few months; today, I am more conscious of quality and spend on things with a good shelf life.
In a relationship I'm completely respectful of our partnership in the emotional, professional and financial spheres. Both our opinions factor into decisions. I wouldn't have it any other way.
The best part is that you don't have to answer to anyone or anything. It boosts your confidence; it also gives you a sense of stability and purpose. It has also allowed me to travel the world.
I believe young women should be working and realising their value— financially and mentally—so that they don't have a sense of being trapped or victimised. If they ever get divorced, they won't be left with a gaping hole in their lives.
Now my parents don't order; they consult
Neha Jain, 34
Deputy Manager-Statutory Audit, with a Big4 firm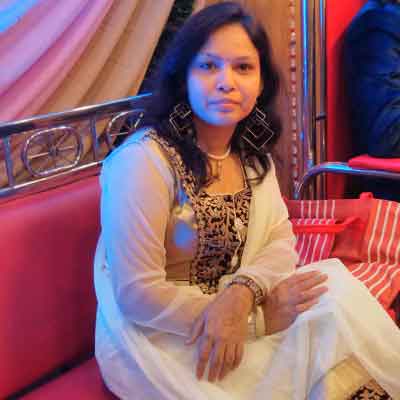 I've been independent since 2007, when I came from Jabalpur to Mumbai to escape the conservative environment that I grew up in and to find a way to improve my family's financial situation. Girls in Jabalpur are not valued as highly as boys; they marry early and are dependent on their parents or husbands. I wanted to gain a position of strength within my family as well as in society. I preferred work to early marriage.
Financial independence gives me the freedom to decide, the power to voice my opinion and a sense of pride in supporting my family, despite being a girl.
Financial independence buys me the ability to build a two-storey house for my parents in a location they choose; usually, it's the boys in the family who do this. Ironically, economic independence doesn't buy me happiness.
I spend on whatever I feel like. With my first salary, I bought a cell phone worth `1,200; recently, I upgraded to one that costs `25,000. I don't hesitate to pamper myself with trips to the parlour and spa treatments. I also spend a lot on books; I intend to build myself a library.
The power dynamics have changed in my family. I do as much as a male child. I would have to go along with my parents' decisions, if I wasn't financially independent. But now, I have the right to choose my partner, and they would accept him. Earlier I would rely on my parents; today, they can rely on me in all aspects. Now, my
parents don't order, they consult.
The best part is that I matter, to others, as well as to myself. I have gained my family's attention and respect; I have become their strength. Even people who would previously mock my decisions are now careful of what they say about me.
I have a say
Archana Satpal, 28
Part-time House Help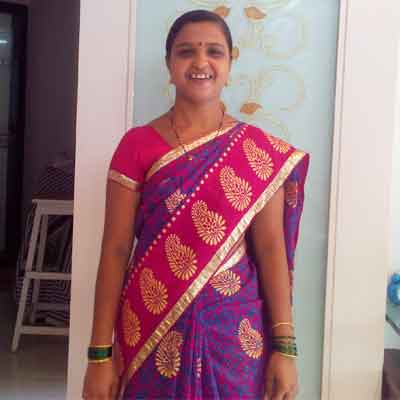 I've been independent since I was 17. My father is a farmer and as you may know, it doesn't fetch much. So I started working as a house help soon after school, because I was the eldest of my siblings.
Economic independence gives me a say. I don't feel guilty about spending. I feel confident, because I have contributed too.
I spend on household expenses and necessities. Any savings go to the bank. We pool in money for the neighbourhood bissi; a different member gets to use the money each year, so we don't need loans. I love buying saris. I am very picky. Sometimes, I'm tempted to buy more jewellery, but my husband doesn't believe in taking a loan for such things. And frankly, it makes sense.
In a family structure, my in-laws are supportive. While I take care of their likes and dislikes, they also understand that we can't live the way they did. From our salaries, we give them as much as they need.
Our relationship is that of equals. We take decisions together. Remaining coy or not voicing your opinion in front of your husband is a thing of the past. He's different too; he's honest and upfront and doesn't try to change people—that's why I married him.
I believe it's not necessary to work if you have the money. I didn't have an option. That said, now there's no looking back. Sitting idle at home is very boring.
I am in complete control
Rajeshwari Iyer, 36
Chief Financial Planning Manager, Liberty Videocon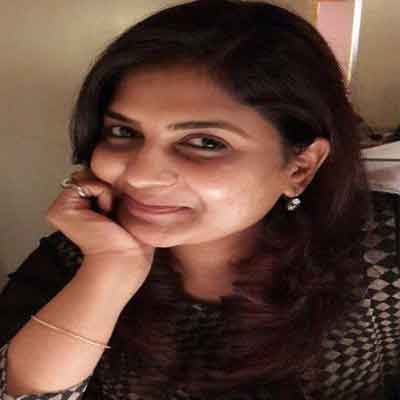 I've been independent for the last 17 years. I've learnt that when you're afraid to do something, chances are, it's exactly what you should be doing.
Economic independence makes me more confident, proud and ambitious. It gives me strength, determination and contentment.
Financial independence buys me material things, but not relationships.
I splurge on shopping and travelling, besides catering to the basic necessities, including my home loan EMI.
In a family structure, obligations to my family dictated my financial priorities, when I started working. But today, a single woman at 36 and the
eldest of four daughters, I am in complete control of my finances, though I honour my responsibilities to my mother, who lives with me.
Girl against the world: Society often wonders how I fund my lifestyle and why I'm not married yet. I have earned my lifestyle and the right to live
life on my own terms. I don't find it necessary to justify my financial or social status to any one.
The best part is the power to dare to dream of bigger things in life.