From budget to investment apps, here's what you would find a useful download for your smartphone.
Budget Tracking
Expense Controler
Do you find it difficult to keep track of your monthly expenses? Budget Planner is a simple app that lets you key in your daily expenses under five categories; food, shopping, travel, medical and entertainment. The app shows total expenses in each category as well as overall monthly expenses. It also generates a pie chart that offers a graphic representation of where your money is going.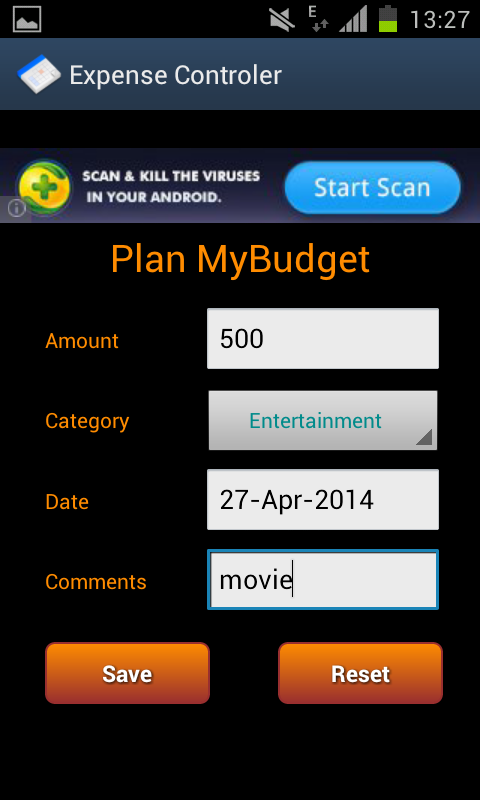 My Indian Wedding App-My Budget Screen
The My Budget screen within the My Indian Wedding App, helps manage your wedding budget. Keep track of your allocated budget and actual expenses for the reception, music, attire, beauty, floral/decoration, stationary, accommodation, transportation and miscellaneous as well as total expenditure. The only glitch is that it's all in dollars, but since it's numbers that matter, this app does it's job anyway.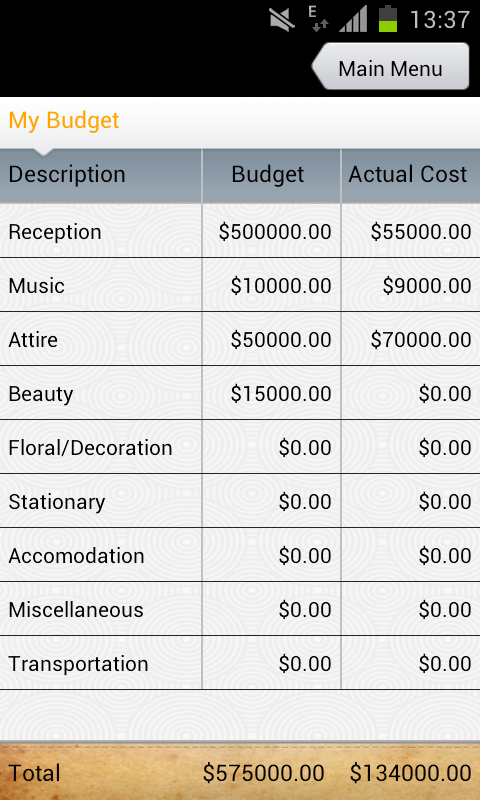 A Balancing Act
Toshl
Toshl will help you keep a track of your expenses. Once you define your income, a red cyclops with a megaphone tells you how much more you can spend in any given month or warns you when you have crossed the limit. It also reminds you to fill in your daily expenses. You can export your expense reports into PDF, Excel, Google docs and CSV.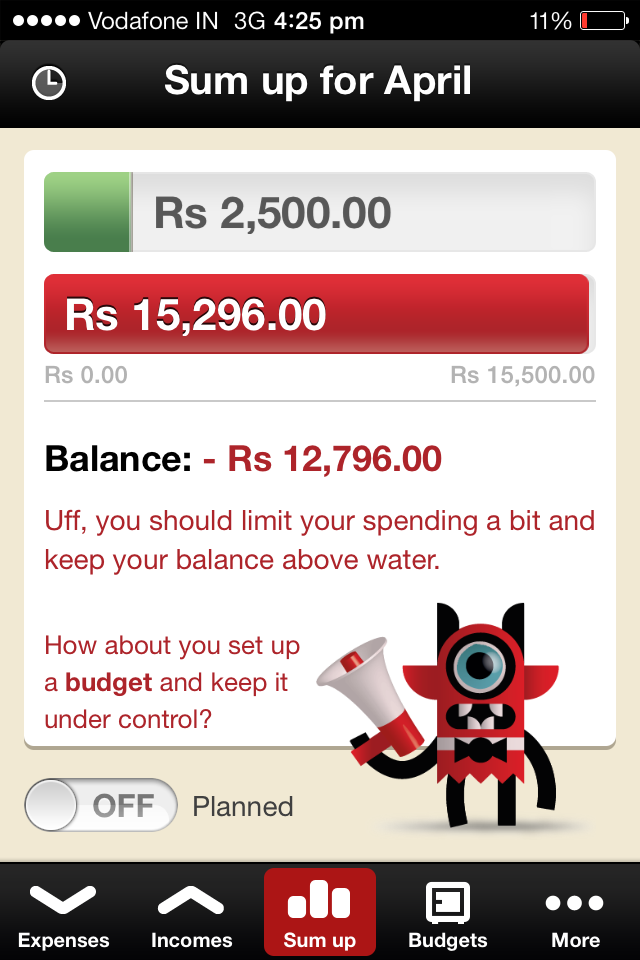 iXpenseIt Lite
This app simplifies tracking daily expenses and planning your monthly budget. You can click a picture of individual receipts, decide on a budget, get an overview of today's spending versus your daily average expenditure, calculate your total monthly expense as well as the average expense per day, view your details in bar and pie charts, customise icons for categories and subcategories and export your data.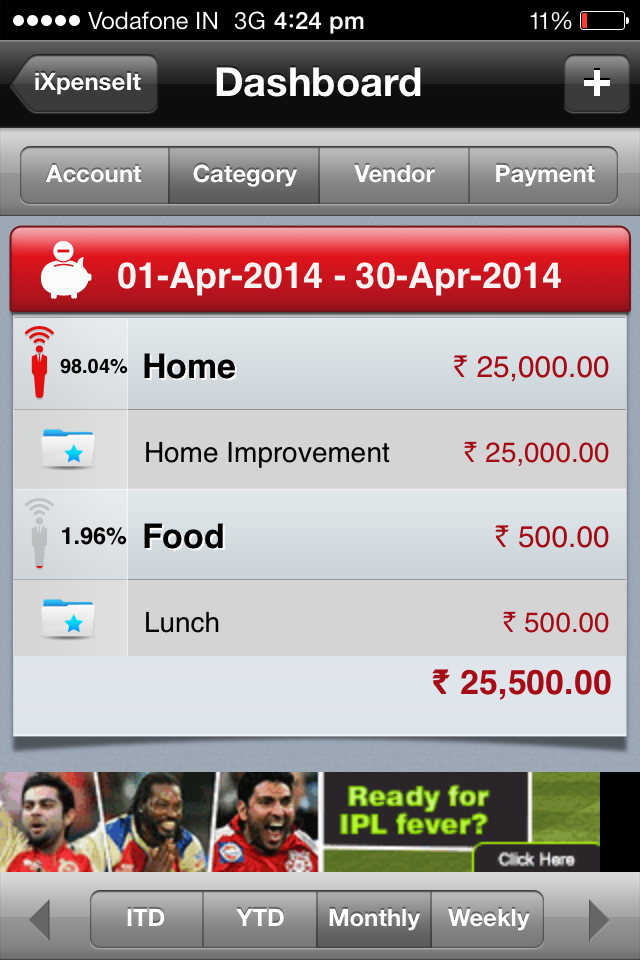 Bill Tracker/Reminder
Expensify
Expensify makes capturing receipts, tracking time or mileage and creating expense reports quick and easy. You can snap a picture of your receipts and upload it on the go.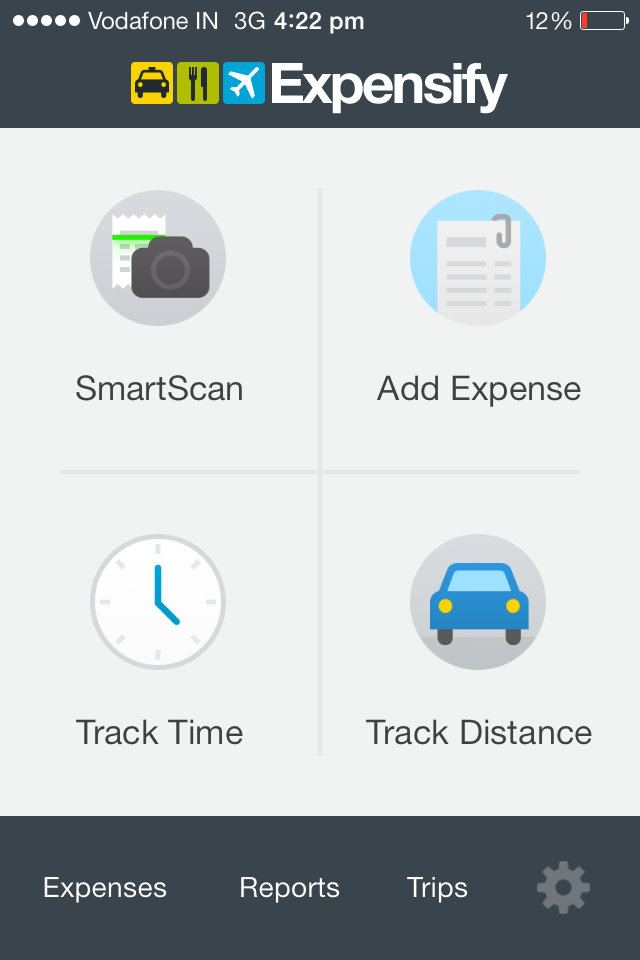 Bills Monitor
Enter your bill details and set reminders to pay your bills. You can view your calendar entry of bills, check the status of your bill (assuming you remember to note when you paid it off), add bills in customised categories, key in amounts, due dates (recurring or not, recurring end date) as well as paid amounts. It does what it says–helps you monitor your bills. It's that simple!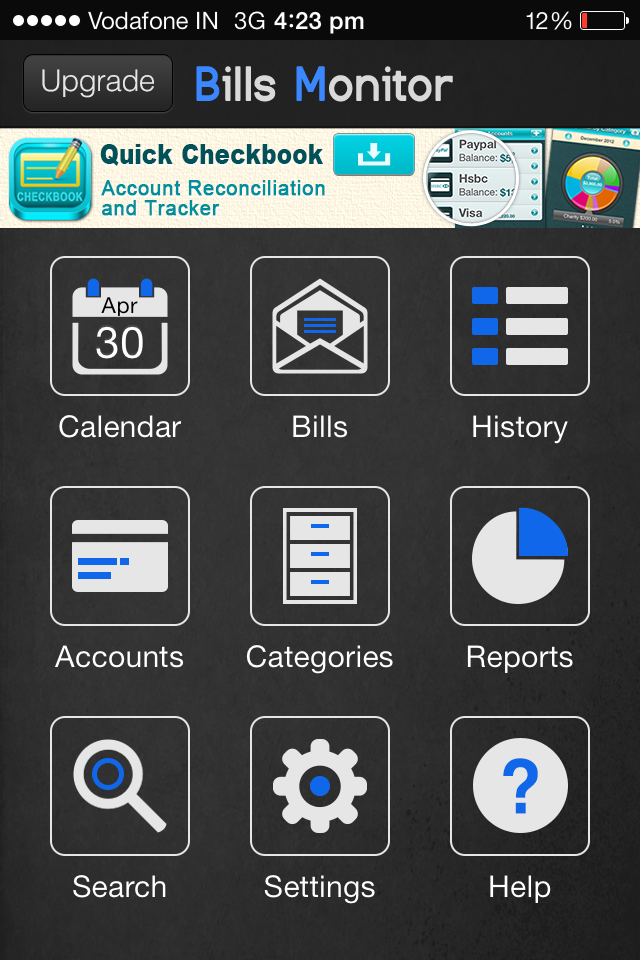 Stock Market Action
Moneycontrol's Markets
Suitable for an investor, trader, business person or a novice trying to learn the tricks of the trade, Moneycontrol's Markets on mobile helps manage your investment portfolio, with in-depth, real time information on the BSE and NSE, Sensex, Nifty Indian and other global financial markets. You can watch several news channels for 24x7 analysis of the global financial markets and economy.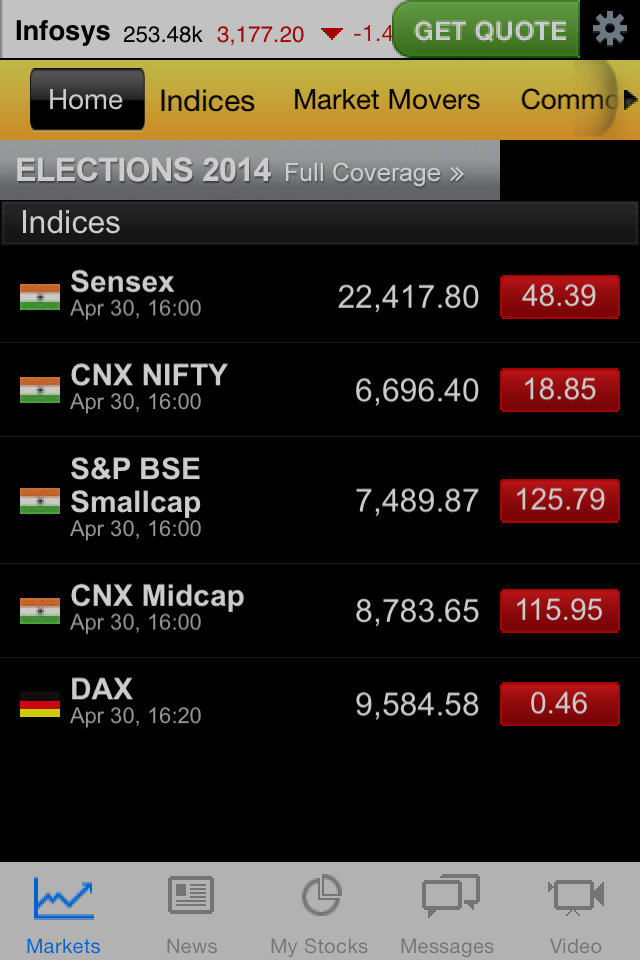 Investing.com
Investing.com delivers streams quotes for financial instruments including Stocks, ETFs, Bonds, Commodities, Forex, Indices, Futures and Bitcoin. The live Economic Calendar tracks announcements and events that will move the markets. You can also build your portfolio and stay updated with live charts and breaking news.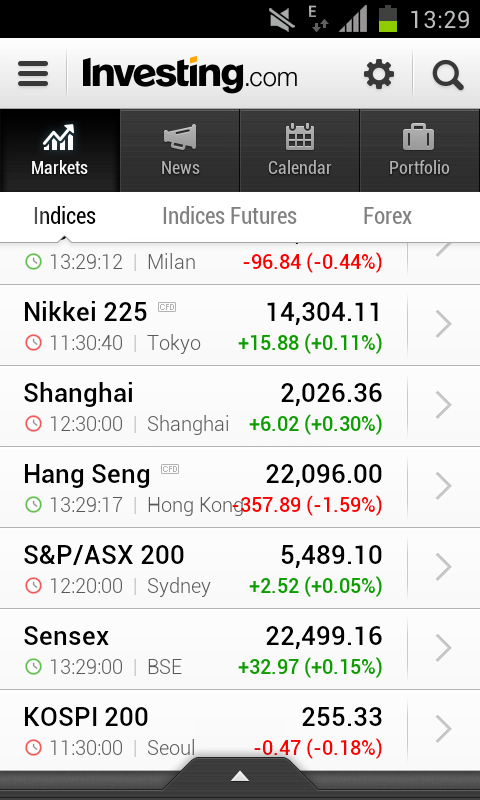 Tax
Indian Tax Calculator
Wondering what your tax implications are? With 'Indian Tax Calculator', you can instantly calculate your tax liability. You can select your gender, fill in your total annual salary, other income and deductions and have the app calculate your total tax. You can also get your tax break up, save your calculation and email the details to yourself.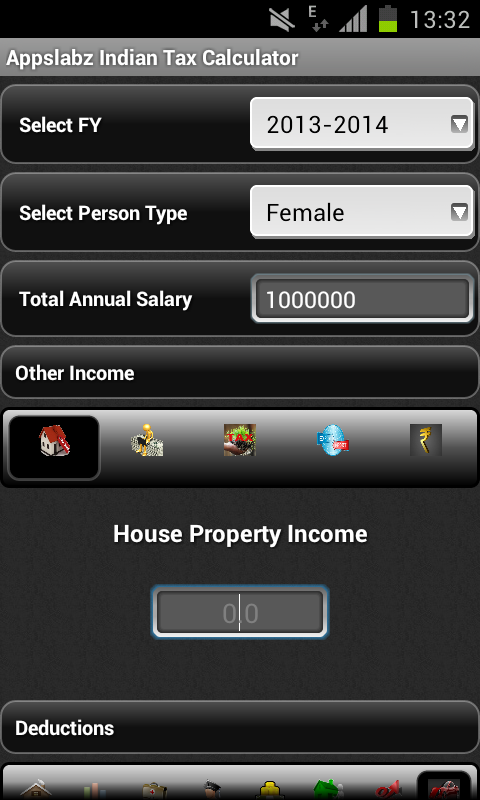 Indian Income Tax
This app calculates income tax based on a person's age, income, location (metro, non-metro) and other factors. Key in house rent, dearness, special, leave travel, conveyance and food allowances; investment details and expenses such as loan principal and interest, medical insurance, provident and mutual funds, professional tax and so on for an approximate assessment of your tax liability for the year.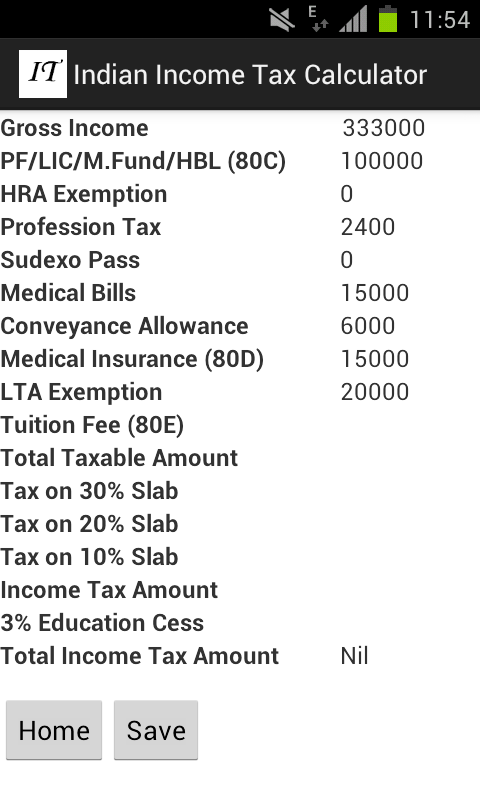 For 10 ways for a woman to save http://dnai.in/ccpn
For Trading terms you must know http://dnai.in/cd49
For economic expressions you must know: http://dnai.in/ceac
For Budgetary expressions you must know: http://dnai.in/cdEN
For Women, take charge of your finances: http://dnai.in/ceA5