Seems to be a favourite line with couples when they are tight-lipped about a potential romance. However, does it work? Experts comment.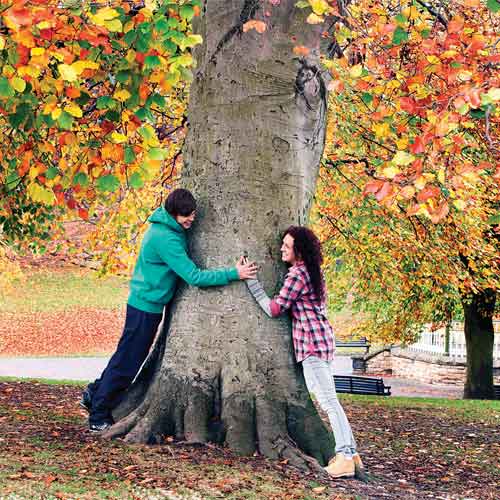 The world is divided into two sections when it comes to couples who are in a romantic relationship. One is occupied by those who keep it under wraps from everyone maintaining a stoic silence when quizzed about it and the other is inhabited by those who live by the 'when you have it, flaunt it' philosophy. So, what is the right approach? Being guarded about your romance or announcing your relationship status to the world (by posting it on a networking site)? Many times, we are warned that being too open about a romance can cause its demise for various reasons. So we posed the question to experts and asked them if there is any truth to this belief.
Openness v/s a closed approach
Varkha Chulani, clinical psychologist and psychotherapist says, "Openness about one's romantic life has nothing to do with the demise of a relationship. The very fact that one has to keep their relationship under wraps is more worrisome and leads to relationship difficulties, than wearing it on your sleeve and flaunting it."
She adds, "When it is there out in the open, everyone knows that you are hitched and yes maybe you are in the public eye, which had you kept it a secret or under wraps may not have enjoyed that much public glare. But apart from that relationships erode because of the lack of effort made to maintain them, due to irreversible incompatibility issues, due to value differences and/or other difficulties which have unfortunately become disturbances. Not so much due to being public knowledge."
Reasons why couples tend to keep things low key
The reason many couples keep things under wraps is because they may not want to answer questions about why it failed, why a rift occurred, why they cant seem to get along etc. Many want their private lives to be private and do not like to explain their personal difficulties to people who don't matter. With social media already intruding heavily into personal space, there are those who want their relationships to be 'personal'. Intrusion has become a big deal for many, and especially for celebrities who struggle to keep their personal life out of the public domain, and preferring to keep things low key."
How your personality affects your approach?
Psychiatrist Anjali Chhabria adds, "There is no right or wrong approach in this matter. Individuals choose to speak out or keep it a secret depending upon their own personality as well as considering how they will be perceived by others. For example, a person who is private, shy or introvert will hesitate to disclose personal information especially publicly. When a couple believes that they will be accepted well by society or friends/ family, they are more likely to tell others about their 'relationship status'. This is because they do not feel misjudged or looked down upon.
Sometimes, one inhibits to talk about their romantic side of life unless they are sure of the person and they themselves know about the level commitment to each other in the relationship. Also, one holds back to prevent an intimate affair and an emotional experience from becoming a piece of gossip. When the person chooses to be candid about their love life, it is important to remember that different people will react differently and have an opinion of their own to share. At this point, the couple can focus on their individual selves and the relationship that they share without letting situations or external factors affect them."