Check out the collections by fashion giants that are inspired by paint-pellets and murals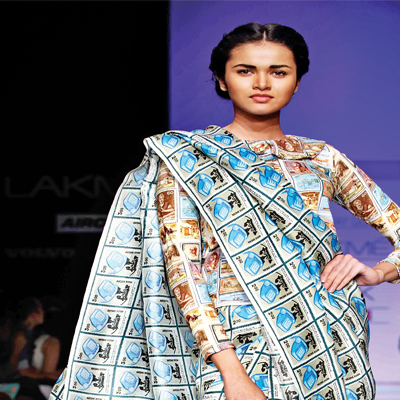 From surrealism, to graffiti, art has inspired the Spring/Summer 2014 catwalks. Remember Chanel, Prada, Celine, Dior, Moschino? From tribal to street, muralists to Mondrian works and even references to consumer culture have been transposed onto dresses, jackets and tops. Art has been a massive influence.
Nowhere was the meeting of fashion and art more explicit than at Chanel. Karl Lagerfeld transformed the Grand Palais's spacious interior into a contemporary art fair and had models parading down the aisles in colours off the Pantone chart to the sound of Jay-Z's Picasso Baby. Lagerfeld has designed about seventy-five Chanel-themed installations, he even had circular red sticker-dotted labels by some works to give the impression that they were sold. Chanel's Spring collection was wall-to-wall wearable art.
Meanwhile at Celine, Phoebe Philo, inspired by Brassaï's work, chose broad brushstrokes for her collection. Giles Deacon, Miuccia Prada, Raf Simon's at Dior and Dolce & Gabbana all showed pieces fit for a gallery.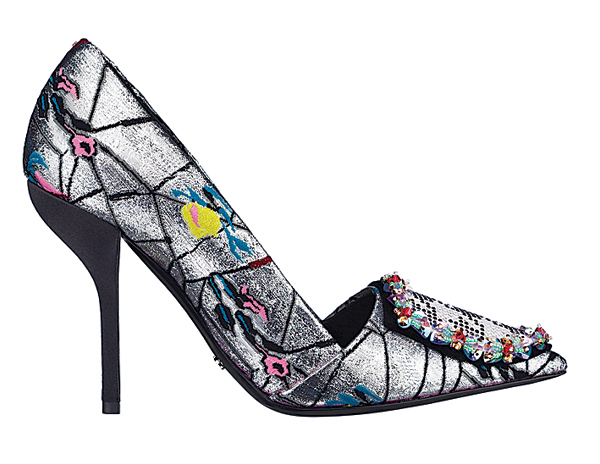 Art however is more than just a trend; fashion has often sought inspiration from it. More recently for this summer, Louis Vuitton has collaborated with three new street artists from three different continents— André from Paris, American Kenny Scharf, and INTI from Chile— for its textile collection.Louis Vuitton also introduces new designs for Spring/Summer 2014 by way of the iconic leopard print created for Louis Vuitton by the artist, Stephen Sprouse.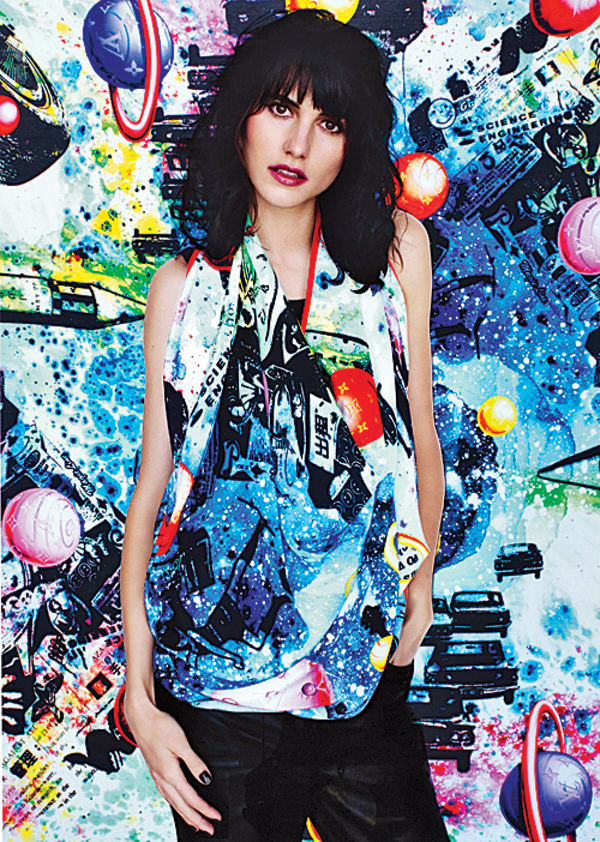 Alexander McQueen also often finds inspiration from art and artists. Christian Dior, a great lover of art was inspired by the canvasses of Claude Monet, Edgar Degas, Boldini, Van Gogh and Edouard Manet. Today, the house of Dior continues to maintain a special relationship with the Impressionist aesthetic with references and direct homage being paid to painters.
Yves Saint Laurent's 1966 Pop Art Collection continues to inspire designers and runway couture. who shocked the world of fashion with his and 1965 Mondrian-influenced collection consisting of checkerboard dresses in primary blocks of colours. Today pop art still inspires designers and runway couture.
Andy Warhol's obsession with Hollywood glamour is evident in his famous painting of Marilyn Monroe, which became an icon of pop art. who famously said "Art is what you can get away with" embodies the Pop Art movement. He was obsessed with fame and glamour of Hollywood and his famous painting of Marilyn Monroe has become an icon of pop art. Many designers and brands followed suit and based collections on this witty sartorial style. Philip Lim injects fun without coming too loud while paying homage to Lichtenstien, Nike with their Andy Warhol/Marilyn Monroe kicks, Charlotte Olympia and Blumarine's Warhol inspired clothes. It would be unfair to not mention Manish Arora in this list who found inspiration for his FW 2012/2013 collection from pop art artist Tom Wesselmann's 1967 painting, "SMOKER, 1 (Mouth, 12)"
Logo mania is also big this season. Also an art form is adapting existing brands into fashion like Moschino did with McDonald's. Designer Jeremy Scott's embrace of consumer culture in the name of Moschino was bright, brash, and ingenious. Likewise Ashish Gupta's SS14 collection is an ode to the Coca-Cola logo. Alex Wang, has guaranteed eyes will be drawn your way, it's by indulging in some bold, wearable typography. The statements and logos are the wow look for summer. They're fresher and unique. They might just be the looks that you'll remember as defining this summer's loud and proud style. Whatever it says, Say it loud and proud.
With the runways flashing art high street can't be too far behind. If you aren't willing to shell out top dollar, you could turn to Topshop to channel Chanel's paint prints and Asos whose splattered print is reminiscent of Celine's brush strokes. If you aren't willing to shell out top dollar, While you're at it, you can check out their in house collection ASOS White whose prints are inspired by watercolour art and full of abstract brushstrokes on T-shirt shapes and slip dresses and their cute art-inspired accessories.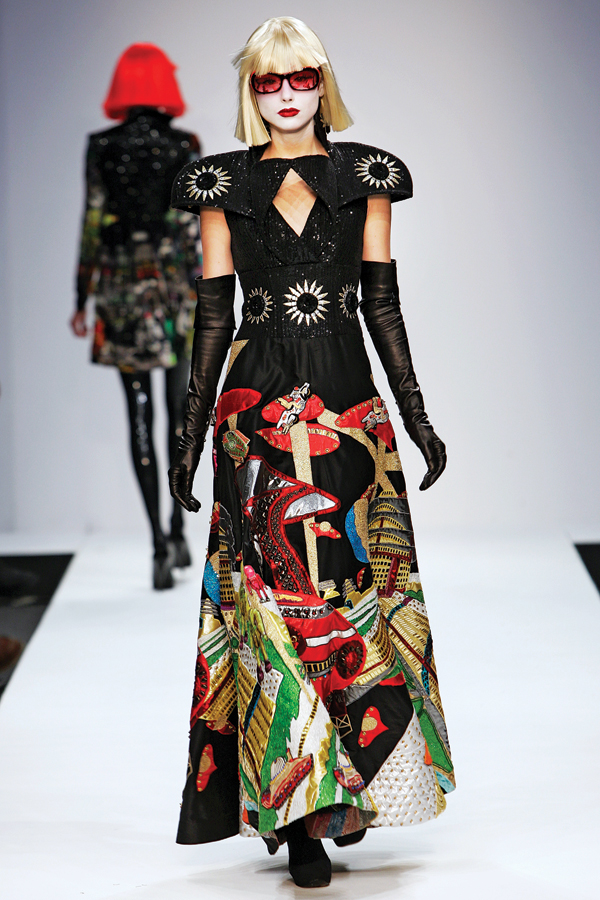 On the home front, designers turn to art for inspiration too. Rajat Tangri's SS 11 LFW collection, Bella Donna sought inspiration from Italian Renaissance painter Fra' Filippo Lippi, using his painting of Virgin Mary and infant Jesus on his jackets and dresses. Jayesh Sachdev and Rixi Bhatia of Quirk Box have built their brand on original illustrations and designs. After featuring minions and vintage vehicle illustrations for SS 14 they created an entire Quirk-e-Sultanat. Yogesh Chaudhary of Surendri sent everyone in a Pacman frenzy with the video game character on everything from t-shirts to dresses and sarees.
Aartivijay Gupta has sought artistic influences reflecting in her various collections. AW 12 was themed 'Doodle Book' which drew inspiration from sketches and illustrations. She was inspired by the patone shade cards and colour wheel a little ahead of the Kaiser himself. AW 13 had prints inspired by Matisse, Picasso and Salavador Dali. Her latest SS 14 collection, right on trend, was a take on the Indian miniature paintings (1900 – 1600 BC) depicting floura fauna of moghul period, moghul court scenes ,woman dancing and playing in the garden, moghul court men just like a period movie .