Wriddhaayan Bhattacharyya fondly recalls the Tibetan noodle soup Gyathuk that he tried on his trip to Darjeeling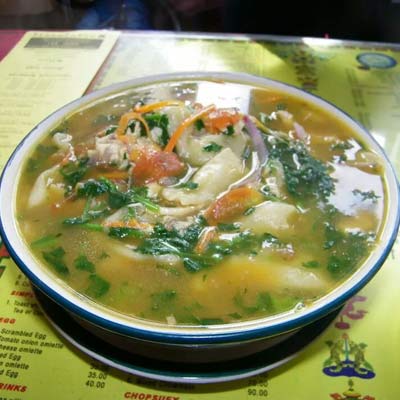 It was a December evening in Darjeeling. The temperature dipped to minus three degrees celsius when I entered Kunga Restaurant on Gandhi Road, opposite the famous giant clock (often seen in Hindi films). I asked the manager to bring me their best dish, and minutes later a bowl of Gyathuk arrived. As I sipped on and bit into the creamy soup with thick, spaghetti-like noodles and meat, I felt its warmth all the way in. No wonder it's a winter-hit. Gyathuk is a type of Thukpa, a Tibetan delicacy, noodle soup in layman's language. The original version has meat, but can be modified for vegetarians. However, in Kunga, it would be foolish to order veg. food.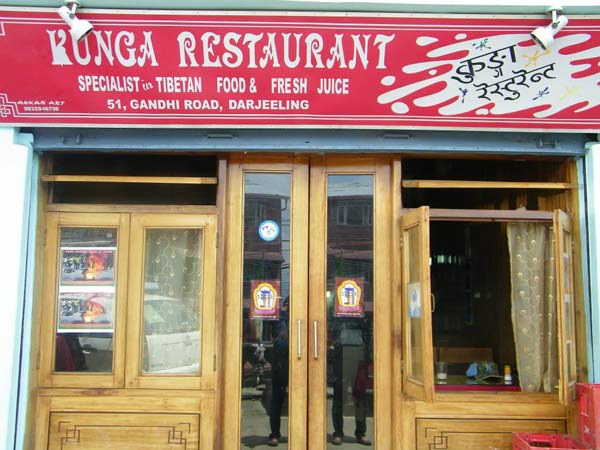 I have a bad habit of asking for recipes, and that day was no different. Aunty, as everyone calls the owner, told me that Gyathuk is prepared with fried and chopped onions and garlic, a bunch of mixed vegetables like carrot and palak, very little tomato, egg noodles and obviously minced meat and water. In the hills, bacon and pork are the most consumed meats as they help combat the cold. The Gyathuk that I ordered had both pork and chicken. It is unusual to find the original Gyathuk in metropolitan cities as the recipe gets tweaked and the real flavour goes missing. But Sikkim and Arunachal Pradesh retain the authentic fragrance and flavour of the dish; I've heard that Ladakh and Nepal do so too.