Vastu expert Namrata Agarwal shares tips you can use to bring harmony in your living area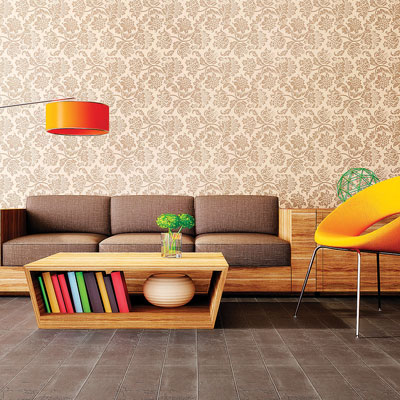 It's not always possible to make structural changes in keeping with the mandates of Vastu shastra. Often referred to as a science of construction and architecture. However, there are a few things that you can do to create a balanced environment. We get Vastu expert Namrata Agarwal to give us a few pointers for the same.
Harmonius home
You can bring harmony into your home and life by honouring the five elements and the personality of the occupants. Establish themes or subtle patterns that move through the space. Choose two or three of your favourite colours and let them flow through the décor of the home. Use them in different ways- walls, wallpapers, sometimes in secondary colors in cushions, in rugs, in the table linen or in the window treatment. The idea is to have your favourite colours reappear in different
ways throughout the interiors. This recurrence creates an appealing rhythm and unites the many spaces or rooms into one cohesive whole that is identified with you. Over time, as your personality gets incorporated into your home, you will feel this harmony and rhythm wash over you and slowly remove your tensions. If all of this seems too great a leap in faith, consider this.
Rhythm Rules
We breathe rhythmically, and when that rhythm is disrupted, our body works to re-establish the former rhythm. Vastu recognises that our dwellings should reflect the rhythm of the universe and our connection with nature. You can bring plants and natural products, such as clay pots, jute baskets, sisal rugs, or dried flowers, into your home. This is an easy way to create harmony between the interior of you home and outside your home, especially if you live in an asphalt jungle. When
nature feels remote, we must give it a presence in our home. The sun is symbolic of spiritual light and enlightenment. When hindus face the east to pray or meditate, they are paying homage to the sun. If we face east when we study or read, we are more likely to absorb knowledge.
Get rid of clutter
A room can create a feeling of claustrophobia. The most inviting rooms keep space for your personality and the personality of others. Clutter is not just overbearing, it stifles creativity, spontaneity, even conversation. When you are about to make a purchase for your home, always stop and ask yourself: do I really need this? Does this complement my personality? Will it really fit into the character of the space? Similarly, people tend to keep lot of idols of same god in their temple... which is again a big no no for vastu .Clutter free temple invites pthe god to bless us and your home. We don't like to stay in a mess how can we expect God to stay and bless us in such a muddled space.
Handy tips
A round or oval dining table creates an abundance of energy. If you want lots of animated conversation at mealtime, you should use one of these shapes. If you prefer a more serene environment during meals, then you should choose a quadrangle, either square or rectangular. If you have the space, put a couple of tall leafy plants on the floor.
Books may be a statement of our personal interests and speaks of our inner self, so it is best to keep books tidy and in some order. A sloppy bookcase that becomes a home for whatever fits shows disrespect for a book collection and perhaps for ourselves.
Terracotta or stone tiles that peek around the perimeters of an area rug add an earthy tone to a room. Vegetable dye colours in rugs honour the agricultural aspects of nature, the colours seen in the woods and in the fields. The careful choice of floor coverings gives a lovely and personal touch to a home.
Family heirlooms ( from a grandfathers clock or a hope chest to small precious mementos) belong in the south or the southwest of the room. Their presence in this area devoted to death and ancestors will link us to their wisdom and remind us of the natural cycle of life. To look at the past and study the images of departed loved ones causes us to search for the links that binds us to them.
The Indian toran is a lovely overhead decoration that sanctifies the home and reinforces the nature of the godliness within us and within our personal domain. The toran, which is often seen in the home, is frequently created out of embroidered and mirror work fabric and hung over the interior of the entrance door. The toran brings good luck and blessings to the occupants and anyone who
enters the home. It is a gesture full of kindness and reverence.
Before buying a house as we all know that there should not be any graveyard near the property, but vastu also recommends that there should not be any temple as well near our property or home.
Mayamatam, a treatise on dwelling says that as graveyard reflects negative effects and lament for our home, temple too may start effecting negative or passing negative vibes for the home ..temple is a virtuous place with all strong positive energies in and around it and as we all know that there are many karmas practiced in our home... good as well as bad which clatters with the strong positive energies of the temple, which in return may affect our health, wealth or wellness .