How would you like to visit a sausage or a comic strip museum or maybe a toilet musem? Here's a list of unusual museum you could check out on your next holiday
Instead of tottering around antique pieces and ancient footwear used by Queen 'A' and King 'Z' from the 14th century, you could do something unusual and visit an off the beat museum such as these.

Comic Strip Center, Brussels, Belgium

Captain Haddock at the Belgian Comic Strip Center, Brussels. Image Courtesy- Pieter Heremans.
This Comic Strip Center is home to many comic characters like Tintin, The Smurfs, Spirou, Asterix et Obelix etc. The museum traces the history of comics, its evolution in Brussels and the origin of these comic characters. You could explore how the character of Captain Haddock was conceptualised to add more emotions to the Tintin comics or read your favourite comics and adventures at the museum's reading room.
Fan Museum, London, England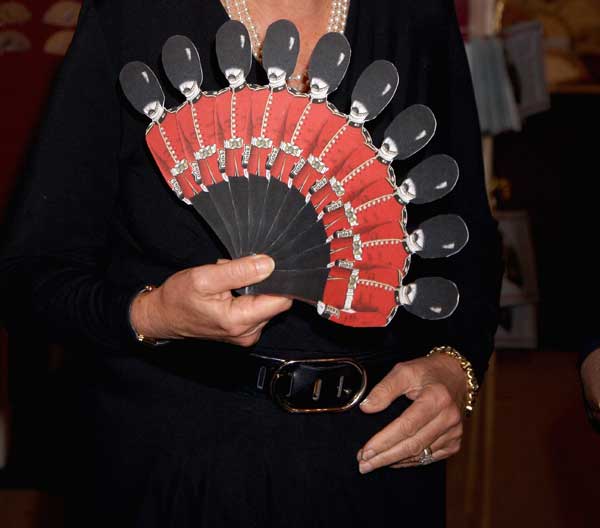 The Fan Museum. Image Courtesy- Getty
The Fan Museum, home to more than 4,000 predominantly antique fans from around the world, dating from the 11th century to the present day, is the only museum in the UK devoted to the ancient art and craft of the fan. The museum's fan collections, along with fans on loan from other collections, are displayed in changing themed exhibitions. The fans are presented in their historical, sociological and economic contexts.

Dog Collar Museum, Leeds Castle, Kent, England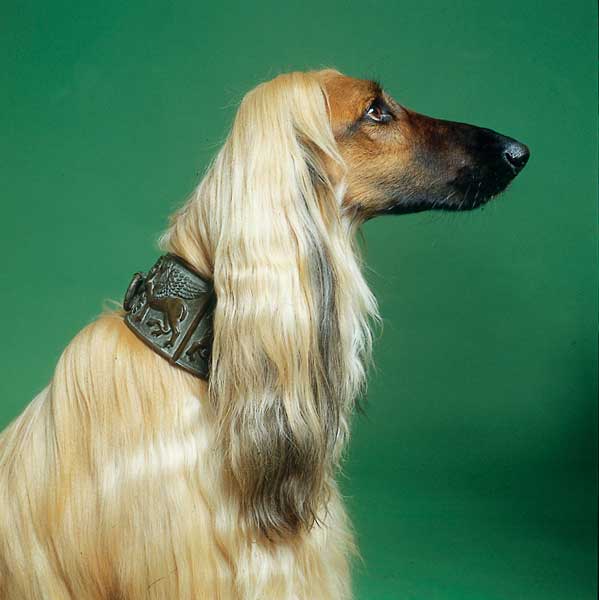 The Dog Collar Musem. Image Courtesy- The Leeds Castle Foundation
The museum has a unique collection of historic and fascinating dog collars which spans five centuries and traces the history of canine neckwear from medieval to modern times. The first articles were donated in 1979 by Mrs. Gertrude Hunt in memory of her husband, John Hunt, a distinguished medieval scholar. Since then, the foundation has added a collection of over 100 collars and related exhibits. The collection has been extended by private donations and by purchases by the Leeds Castle Foundation and includes strong, broad iron collars bristling with fearsome spikes, designed to keep control of hunting dogs of the past and to protect their throats from wolves, bears and wild boars, to the sparkly fashion items for 21st-century bow-wows.
Sulabh International Museum of Toilets, New Delhi, India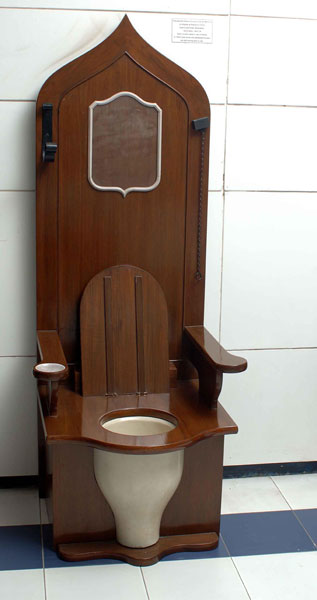 Throne-like chamber pot of the French Emperor, Louis XIV, 17th century. Image Courtesy- Sulabh International Museum of Toilets
Established in 1992 and formally inaugurated on March 19, 1994, the Sulabh International Museum of Toilets displays the evolution of toilets and their various designs used in different countries at different points in time. It is home to rare collection of artefacts, pictures and objects detailing the historic evolution of toilets since 2,500 BC. Museum specimens include displays from Argentina, Egypt, Denmark, Germany, Israel, Japan, Venezuela, Bhutan, Bulgaria, Finaland, Indonesia, Kenya, Malta, Norway and others.
Museum of Bad Art, Boston, Massachusetts, United States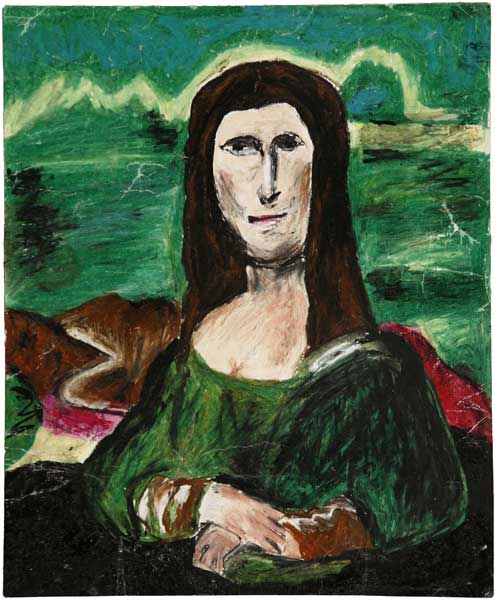 Mana Lisa, a cross-gendered interpretation of the Leonardo daVinci classic at the Museum of Bad Art. Image Courtesy- Museum Of Bad Art: Masterworks by Michael Frank and Louise Reilly Sacco
The Museum Of Bad Art (MOBA) has been dedicated to the collection, preservation, exhibition and celebration of bad art in all its forms, since 1994. The museum has a collection of approximately 600 pieces, but due to limited exhibition space, 20-40 are displayed at a time. The exhibits feature in themed areas such as 'blue people', 'poor traits', 'unseen forces', 'portraiture' and 'unlikely landscapes, 'seascapes' and 'still lifes'.
National Mustard Museum, Middleton, Wisconsin, United States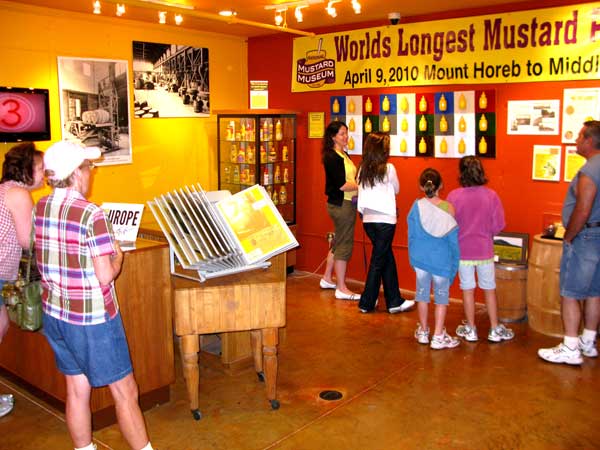 Inside the Mustard Museum. Image Courtesy- National Mustard Museum
The National Mustard Museum has a collection of prepared mustards, more than 5,500 jars, bottles, and tubes from 50 states and more than 70 countries. On display is an exquisite Gibbons Collection of mustard pots as well as antique mustard tins & jars and vintage mustard advertisements. You can learn about mustard, taste hundred varieties of mustard at the Tasting Bar, and shop for these varieties at the museum gift shop.
Musée des Égouts (Paris Sewers Museum), Paris, France
Musée des Égouts pays hommage to the city's elaborate sewer system. The network of tunnels made famous by Victor Hugo's Les Miserables are brought to life under the Quai D'Orsay on the Left Bank. Visitors are introduced to the world of sewage disposal from 13th-century drainage systems to the first closed sewers of Napoleon's time. Guides brief you on the history of keeping Paris clean and the tunnels' past, when people could sail through the tunnels or be pulled along the pungent expanses in carriages. While there is no transport now, you could venture out on a walking tour if you can cope with the stench.
Currywurst Museum, Berlin, Germany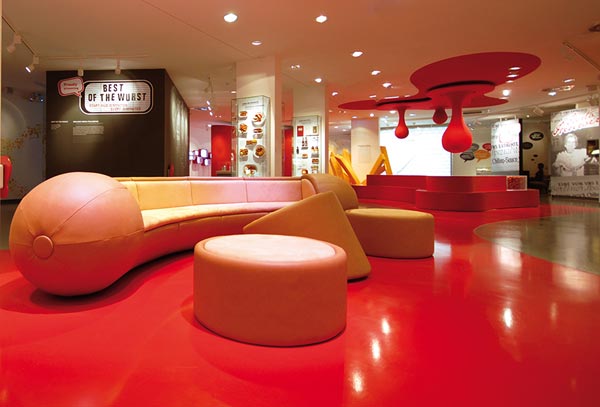 Relax on the sausage sofa at the Currywurst Museum. Image Courtesy- Deutsches Currywurst Museum, Berlin
The Deutsches Currywurst (curried sausage) Museum in Berlin is dedicated to the curried sausage, its friends and fans and its legends and stories. At the museum you can learn through an interactive experience about the legends, history and origin, recipes, ingredients and other multiple facets of Germany's most popular snack. Visitors are carried away to the world of Currywurst through sensory experiences, from the sound of sausages sizzling to the smell of exotic spices and can also get behind a sausage stand for a photograph.
The Momofuku Ando Instant Ramen Museum, Osaka, Japan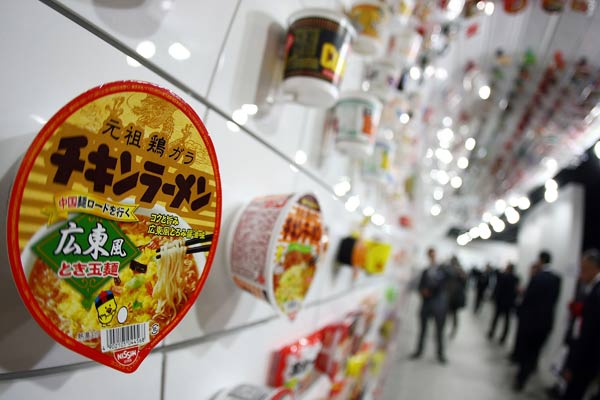 The Momofuku Ando Instant Ramen Museum, Osaka, Japan. Image Courtesy- Getty
Dedicated to the origin, history and development of instant and cup noodles and its founder Momofuku Ando, this museum has several exhibits on display on the different instant noodles around the world and Momofuku Ando's story and achievements. Visitors can participate in an instant Ramen workshop where they can experience the manufacturing process of Chicken Ramen and make their own "fresh" instant noodles. The library has books on noodle food culture and books written by Momofuku Ando.
Cementiris de Barcelona (Museum of Funeral Carriages), Barcelona, Spain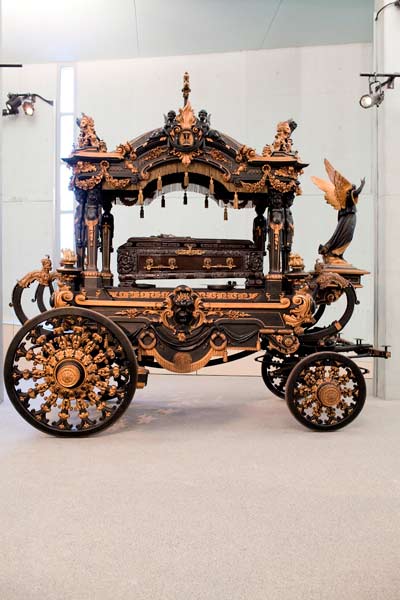 Museum of Funeral Carriages in Barcelona includes exhibits from as far back as the 18th century. Image Courtesy- Cementiris de Barcelona, S.A.

Cementiris de Barcelona's Funeral Carriage Collection was created in 1970 by Cristóbal Torra Casals, manager at the time of the Servei Municipal de Pompes Fúnebres (Municipal Funeral Service). Housed initially in the basement of the Service's office building in Sancho de Ávila Street in Barcelona, it was transferred to Montjuïc Cemetery in June 2012. Exhibits include ornate funeral carriages which date from as far back as the 18th century and are manned by dummies in period costume. With 19 original pieces, it has11 horse-drawn hearses, 5 escort coaches and 3 motor vehicles vehicles and their accessories which made it possible to do their job. The only collection of hearses in Europe, it represents an artistic and cultural heritage to understand how our ancestors transported their deceased to the cemetery. It contains information on new habits regarding funerals which were adapted between the mid-19th century and has books the 20th century contains 2000 books and funeral rituals from Prehistoric times till
the present.
Pattaya Museum of Bottle Art, Thailand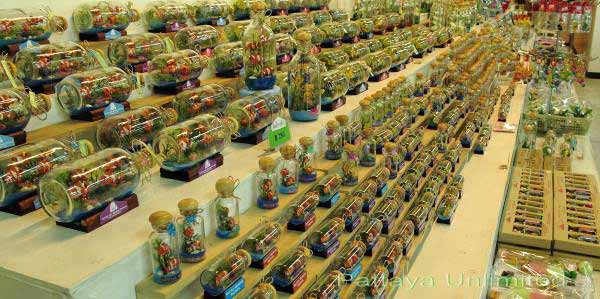 Exhibits of miniature models of famous World and Thailand landmarks at the Pattaya Museum of Bottle Art, Thailand. Image Courtesy- www.pattayaunlimited.com

Unlike usual museums which trace the history and development of its subject or displays antique collections, the Pattaya Museum of Bottle Art is associated with art that is actually inside the bottles. Exhibits include miniature models of famous World and Thailand landmarks, a majority of which are inside bottles, except for certain Thai miniatures which are in a glass display case. Each model is actually painstakingly built inside the bottle.
Avanos Hair Museum, Avanos, Turkey
Located in Avanos, Turkey, The Hair Museum began in 1979, when a Turkish potter Galip Korukcu, started collecting women's hair and created a hair museum. With over 16,000 different locks of hair, the walls, ceiling, and all other surfaces, except the floor, are covered with locks of hair from the different women who have visited this place, and pieces of paper with addresses on them. Every year, Galip chooses 10 addresses from the walls of the museum and the winning locks of hair are invited to participate at his workshops for free and stay in his guesthouse.

Katten Kabinet (Cat Museum), Amsterdam, Holland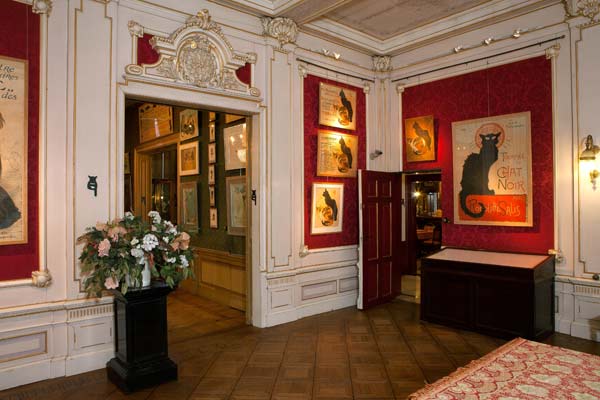 Inside the Katten Kabinet Museum. Image Courtesy- Katten Kabinet

The collection of the Cat Cabinet offers a wide look at the role of the cat in art and culture through the centuries. Art work depicting cats including posters, sculptures, drawings, photographs, lithographs, playbills, paintings can be found here. The museum was founded in memory of a frisky tomcat, John Pierpont Morgan, the long-time companion of the museum's founder. It was also used to shoot scenes for the film Ocean's Twelve
Gelato Museum, Italy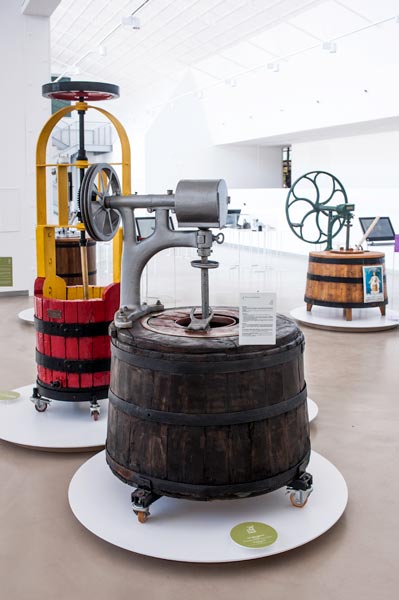 Early 20th century gelato machines at the Carpigiani Gelato Museum Image Courtesy- Gelato Museum Carpigiani

Italy is known for its gelato and at the Gelato Museum in Bologna, you can trace its roots; and get a taste as well. An interactive tour highlights three principal themes; the evolution of gelato, its history of production technology, and the places and ways it is consumed. The museum has 20 original machines, multimedia presentations, historical images and documents and more to contribute to your education on the evolution of gelato.
Malacological Museum, Italy
Home to one of the world's largest shell collections, the museum has over 900,000 shells (though not all of them are on display) The shells are organized into categories such as religion and art, mother-of-pearl, cameos, buttons, tiles, and masks. On display are colourful and unusually-shaped shells in their original state, as well as a section dedicated to sharks. The museum also has an impressive array of fossils, many dating back over 500 million years.