Museum Hotel, Cappadocia, Turkey




Nature is the artist here, patiently sculpting the bleak barren landscape around Cappadocia, Turkey, to transform it into one of magic and wonder. And many of the fairy chimneys, wacky and bizarre, that pepper these parts have served as cave dwellings, churches… and, more recently, hotels.

Yes, when you check into the Museum Hotel in Uchisar, you commit yourself to staying in a cave. The 30-room luxury Relais & Chateaux property is in keeping with the spirit of its location. It is crafted in such a way that all the rooms, the restaurant, the pool and outdoor deck have a view of a valley dotted with mesmerising formations. Not just that, every corner of the hotel – rooms, passageways, etc - is decorated with genuine antiques that are registered with the Nevsehir Museum and hence the name Museum Hotel.

And every morning, a barber in a red fez cap, stops by to give guests traditional Turkish haircuts – head massage included – on a sun deck that looks out at hot air balloons as they float across the valley studded with fairy chimneys.

Contact: www.museum-hotel.com

Les Sources de Caudalie, Bordeaux, France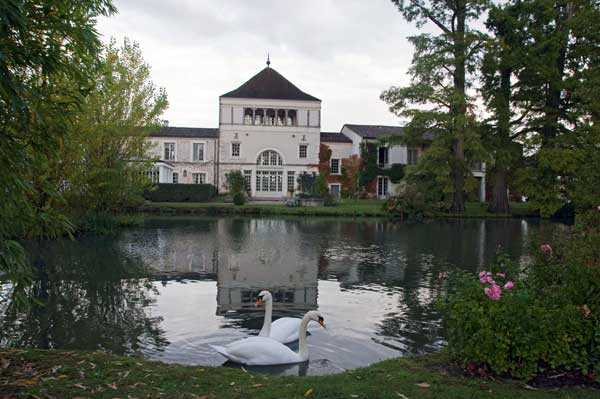 What could be more French than soaking in a barrel of water spiked with a generous splash of wine in a spa, located in the middle of a vineyard? Welcome to Les Sources de Caudalie, a luxurious spa resort a 20-minute drive from the lovely French town of Bordeaux. A photogenic complex of a vine-covered chateau and half-timbered buildings made of local recycled wood, Caudalie seems to tremble like a mirage on the banks of a limpid lily lake where proud swans glide.

Caudalie is deeply French and helps guests live the good life by showcasing the assets of a country that is rich in things that make life worth living. Walk and/or cycle among the vines, learn about good wines and sip estate wines in dark cellars, relax in the cigar club with a view of the vineyards, savour haute cuisine at the resort's gourmet restaurants… Then indulge in a vinotherapy treatment at the swish wine spa. You just don't want to leave; not ever!

Contact: en.caudalie.com/spas/spas-vinotherapie/spas-france/les-sources-de-caudalie.html

Chittoor Kottaram, Kerala, India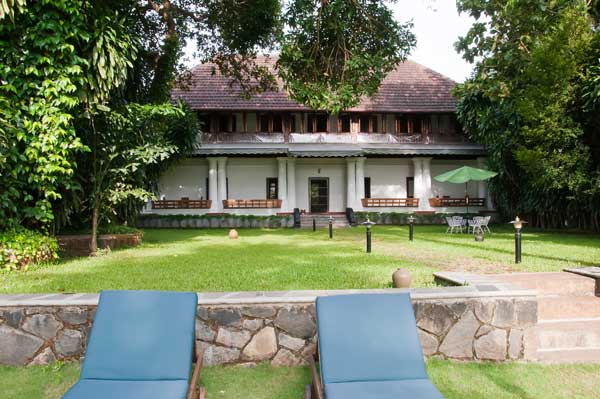 In a little nook of Kerala's famous backwaters is a one-key royal retreat. The former palace of the Raja of Cochin is a three-suite resort where only one family may stay at any given time. Even the owner of the property will be barred from entry if the guest so decrees. Sip tea in a waterfront pavilion, pamper yourself with a massage, enjoy sun-downers on a backwater cruise… Priests from the local Lord Krishna temple perform in-house pujas each evening as they did in the days of old when the Raja came a-calling.

In keeping with tradition, Chittoor Kottaram is a barefoot resort; the meals are strictly vegetarian and prepared by the resident cook. And don't be surprised if you are draped in royal robes and requested to pose with the staff for the resort's family album. Here is a hideaway where you get to be royalty even if it is for a day or two.

Contact: www.cghearth.com/chittoor-kottaram

Impodimo, Madikwe Game Reserve, South Africa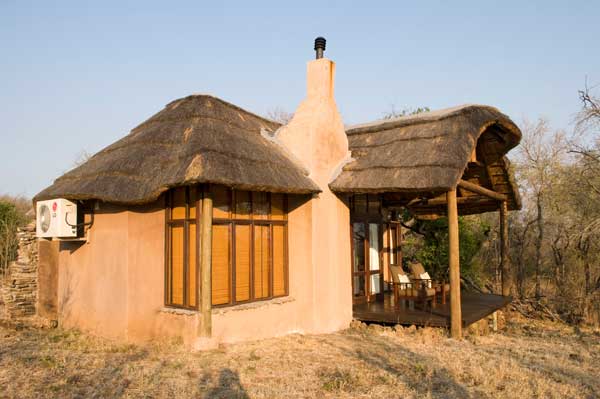 Elephants don't seem to be deterred by the fact that Impodimo in the Madikwe Game Reserve, South Africa, is for humans. They stop by at all times of the day to dip their trunks in the pool even as guests are swimming, to have a drink or stroll metres past the thatched restaurant while the high tea service is in progress.

Nestled alongside a natural spring, with eight luxurious glass-fronted suites done in safari lodge style, Impodimo has all the luxurious frills that guests could possibly wish for in the bush – lovely vistas from their private patio; indoor/outdoor showers, luxuriously proportioned bathrooms with alluring views… You never know when a wild animal may come sauntering through the unfenced and unprotected lodge that blends so comfortably with its wild surroundings. Here game viewing extends well beyond the safari drive.

Impodimo, which means "gift" in the local language, gives one a true taste of the wild so much so that as our ranger said: "If the world ends today, we'll hear about it next week!"

Contact: www.impodimo.com
Volando Urai Spring Spa & Resort, Wulai, Taiwan

It's a modern resort that brims with drama; a hot-springs spa where tradition unravels like a grand opera; a quiet riverside retreat that heals the body and revives the spirit. Volando Urai Spring Spa & Resort in Taiwan, a Relais & Chateaux property snuggled in the mountains of Wulai, an hour's drive from Taipei, is a slice of modern Taiwan set against a rural backdrop.

Enjoy an oriental high tea to the accompaniment of tribal drums answered by gongs from the forest across a startling blue river. It's almost spiritual in its rendering. Soak in the healing minerals of natural hot springs in the resort's public baths or in the privacy of your room. Take in a stirring tribal opera at dusk and relive the glory of past legends. Wake to the song of birds. Stroll down the river banks and browse through a tribal village…

At Volando Urai Spring Spa & Resort, there is a seamless blending of mind, body and spirit!

Contact: www.volandospringpark.com.tw