People with a large following on social networks are being wooed by brands for the influence they hold in the online world. Is this reducing the authenticity of online conversations?
Bangalore-based Hrish Thota was recently given the Tata Indica Vista to drive even before it hit the market. Is Thota an expert in cars? No. Is he a movie celebrity that the company hopes to sign on? No. Thota is a social media 'influencer' who was signed on because of his following on Twitter (@dhempe), the responses his tweets generate and the popularity of his blog.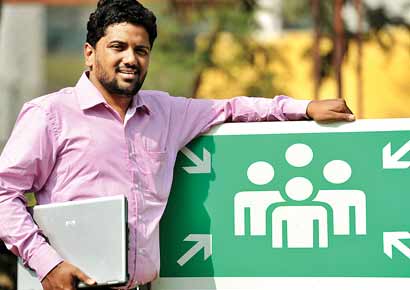 MOVE OVER CELEBS
If traditional advertising depended on celebrities to push goods, the growing clout of ordinary people in social media has forced companies to tap these influencers.
Tata Nano, Sunsilk, Smirnoff and L'Oreal are some brands that have a social media strategy in place. The brands start conversations with people active online, especially with those who have a large number of followers and who can, in theory, swing opinion.
The 'influencers' are wooed with invitations to special events, freebies and even money in return for tweets, Facebook updates or blog posts that create a buzz around the brand.
An 'influencer's' endorsement is perceived as more authentic than advertising. But is it really? Though influencers have been around for some time, the jury is out on whether they are influential.
Some brands swear by them, "Between 8-10 % of website traffic comes from our influencers who share information about products that they purchase or like on our website," says Piyush Bhargav of online shopping store Homeshop18.
But there has also been criticism. Thota, whose blog is filled with reviews of everything — from books to whisky — has been uncharitably called a 'brand pimp'. He gets gift vouchers and other freebies for his work.
"But there is nothing illegal or unethical in what he is doing," says Karthik Srinivasan, associate VP, corp comm, Flipkart, who is also a popular blogger. If people have issues with such 'advertising' they have the option of unfollowing the influencers, he says.
SAY IT UPFRONT
It would help credibility if 'influencers' announce upfront what they gain from 'plugging' a certain brand.
"Not all influencers who receive freebies or money put a disclaimer making the transaction clear," says Anaggh Desai (@anaggh), a blogger and digital advisor to Retail Association of India. Desai has been contacted by brands like Arrow, Food India Panda and Bru World Café but only agrees to be part of an influencer initiative if he is given a free hand to express whatever he truly feels.
Similarly, Delhi-based lifestyle photographer and blogger Naina Redhu (@naina), considered the first person from India to sign up on Twitter, prefers to set her own terms with brands at the outset. "I make it clear to them that I will put a disclaimer about what I am getting out of the deal," says Redhu, who has worked with Vero Moda, Nikon and Royal Salute.
Unrealistic expectations by social media managers who have no idea of the importance of credibility is a problem, say 'influencers'.
"Some managers demand a certain number of posts. But the tweets should be more about how many interactions it triggers," says Thota.
Conscious of the fact that the lack of credibility could backfire on the brand, some firms put a lot of thought in to whom they sign up. They don't only look at the person's online clout, but for people who are genuinely interested in the brand.
"We ensure the influencers we select are excited about the brand and hence it is a natural course when they tweet, post pictures or write about it on their blog," says Zafar Rais, founder of digital marketing agency Mindshift Interactive.
But experts agree the method of selecting influencers is far from perfect. "You can game some of the influencer scores. For instance, if you have celebrities interacting with you, your score improves. So some people make it their life's mission to get replies from celebs," says a senior PR professional who did not want to be named.
Whatever it is, influencer programmes are evolving. The good news is that they are moving towards more authenticity. "The shift is happening. I already see people questioning others about whether they have been paid to make the tweet. It may reach a stage when putting up disclaimers may become the norm," says Aditya Gupta, founder of iGenero, a digital marketing agency.