India's gourmands, Javed Gaya, Rushina Munshaw Ghildiyal, Harpal Singh and Antoine Lewis talk to Pooja Bhula about haute flavours that will tickle our taste buds this year.
ANTOINE LEWIS
Customisation is the word, it has gained ground and will remain big. Young professionals who know the food scenario well, want something special, something different that is not even available at high-end stores. This demand is being met by bloggers and small caterers belonging to similar groups; they make 50-100 bottles of gourmet products such as flavoured butters, spicy sauces and more. Consumption of organic food consumption, fair and direct trade in form of farmers' markets will also become popular.
Ingredients: In the last year and a half, pork belly and bacon have been the rage (partly because of a larger international trend favouring bacon) and pork will continue to have a fascination even this year. There's also an increasing interest in non-commercial vegetables–people not only want drumsticks, but also its leaves and flowers.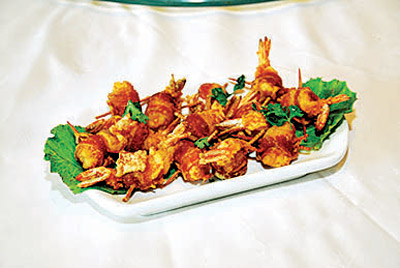 Cuisines: Look out for the burger, it's really evolving. Bangalore's Like That Only and Mumbai's Cafe Zoe are making the simple fast food, a technique-driven affair. The focus is on getting the best meaty succulent patty that won't crumble, and serving it with the right loaf(not just what you can get off the shelf).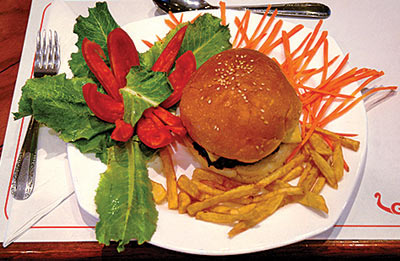 Beverages: Very good Indian wines are coming in; unless the economy spirals down, wines should do really well. An explosion of micro breweries and artisan beers is also on the cards; some have opened up in Delhi and Bangalore, now it's time for Mumbai and Pune. You'll also find artisan whiskies from around the world at pubs and bars pan India. They are different from single malt whiskies and belong smaller productions, of which only a select few like bartenders are aware; like Japanese whiskies.
Restaurants & Cooking: The concept of pop-up restaurants, is catching up. Olives Bar and Kitchen recently gave space to Khalsa for two months and an Irani restaurant for about 10 days. Soon you'll also see more sous vide cooking, a fairly well established trend in Europe. Meat or veggies are vacuum-sealed and cooked on induction burners at the optimum temperature, for the perfect effect(not possible with gas burners) while retaining their flavours and aroma.
JAVED GAYA
With health-conscious youth and a population of diabetics, the wind is changing in favour of olive oil and organic foods and moving away from excessively sweet offerings like mithai. But India is very conservative with food, therefore trends take time to pick up.
Ingredients: Ragi, bajra and brown rice; the upper class is more conscious about the need for bran in food.
Cuisine: There is a general hype for Pan Asian, Japanese and Peruvian style of cooking as well as modern avante-garde Chinese(with restaurants like Yauatcha and Ping Pong). It works for India because Asian cuisine has the widest possible pallate with spices as well as a host of vegetarian and non-vegetarian options, without being as heavy as Indian food. Noodles have always been popular, and now sushi has made inroads too.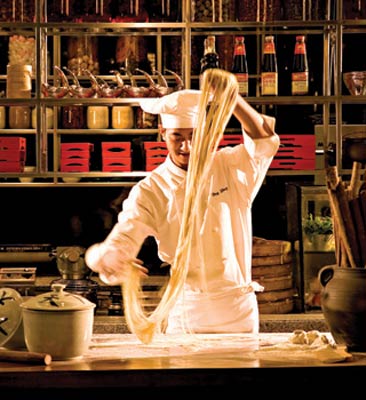 Among domestic cuisines, in the north it's going to be Kashmiri food because Kashmiri has always been inherently interesting and elegant, and offers meats and kebabs that's already a part of north Indian food. Upmarket restaurants will also be seen offering Kerala cuisine, like Gun Powder in Delhi. Owing to the large diaspora of Bengalis working in Mumbai, the city has about six to seven Bengali restaurants, which weren't there about a decade ago.
Beverages: There has been an incremental interest in wine and one can also expect the same for soft, high-end, designer vodkas.

HARPAL SINGH
A lot of Indian food is generally stir-fried for flavour, but Indians are gradually opening up to the idea of keeping food alive; health consciousness is an important reason. At home people will avoid deep-fried dishes, use flaxeed oil and consume more steamed food, but indulgence in chocolates and cakes will pique. Food shows on TV are also enabling people to try things outside the traditionally set methods.
Ingredients: A shift towards regionally and seasonally produced ingredients, such as kand (purple yam), pumpkins, banana flour and glutten-free flour like soya bean and bajra, is likely to take place. Earlier kand was only used in recipes like undhyu, a Gujrati speciality, but I also try to show my viewers different ways of using it. Demand has led to availability of such ingredients at food bazaars and markets, which will further encourage people to experiment.
Cuisines: Mexican and Mediterranean offerings that have been in India for a while, with a few dishes like nachos, tacos, enchiladas, hummus and falafels, will go to the next level. And Southeast Asian cuisine, which made a brief appearance on the food scene, will make a come back; as an increasing number of Indians are travelling to other Asian countries, interest in their cuisines is growing. Spanish food is a new entrant that should do well.
Beverages: Use of fresh fruits and ingredients for making cocktails is in vogue at pubs.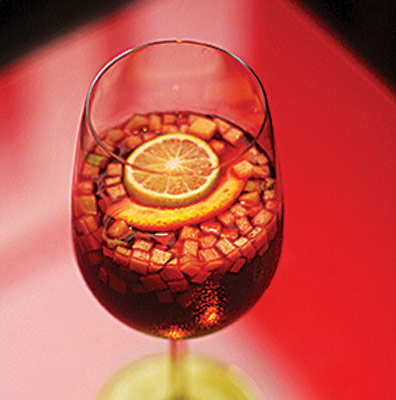 RUSHINA MUNSHAW GHILDIYAL
This year expect an explosion in baking–cake and cake pops are in. Many are quitting their jobs in other fields to pursue their passion for baking. The concept of small restaurants is also becoming big.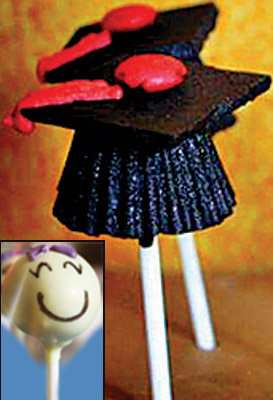 Cake Pops Rush
Ingredients: Focus on healthy eating is here to stay. Quinoa, a healthy supergrain that substitutes rice has been picking up, but at the same time many want to return to home-produced food grains like amaranths (chaulai/rajgira) that are equally nutritious.
Party Food: Indians generally lay out elaborate tables when inviting guests, but now you'll see appetisers such as dimsums and Spanish tapas replacing the main course.
Cuisines: Spanish food is doing great, but largely comprising of pork based meals, it is difficult to adapt for vegetarians.
Restaurants: There's a lot of excitement around experimental cooking and playing around with Indian food to create modern, fusion flavours. Indian Accent in Delhi does is the best at this, but Masala Library, recently opened by Zorawar Kalra in Mumbai, is also good.