Every now and then, new trends emerge in travel. They not only tell you what people want, but also what people are missing, in their daily lives. Some take cycling trips with friends, while others opt for organised cycling tours. So why do cycling trips have such great appeal?
32-year-old Bertram Fonseca began cycling merely to improve his fitness levels, but someone's experiential blog about a cycling trip from Mumbai to Goa inspired him to attempt the same with his friends in 2008. The fabulous experience led them to take another trip from Goa to Kochi in 2010.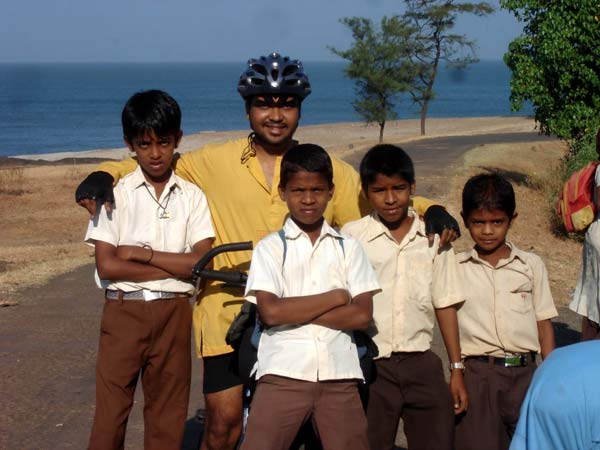 "When you're biking you have to focus on the road, but while cycling, the slowpace allows you to notice much more, like the change in vegetation from mango trees in Ratnagiri to coconut trees in Karnataka or the mud houses of Maharashtra versus the colourful ones in Kerela. As we couldn't understand their language, locals in Kerela helped us with sign language or called others who knew Hindi."

Bertram had several other good experiences, including free treatment for food poisoning by a village hospital doctor, locals promptly providing them with drinking water whenever they requested, kids jumping and waving out to him in excitement and the opportunity to join all the villagers of Kelshi as he watched his first kabbaddi match.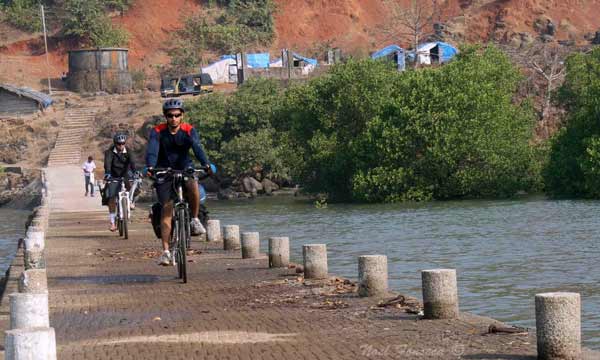 "If you're on a cycle, locals easily open up to you. They'll race with you, ask you questions and even invite you over for meals. In the city we don't have time to be good to strangers. Interactions with locals and their hospitality had a huge impact on me."

Countryside Adventure Holidays, which organises a variety of trips, started offering cycling tours because of peoples' demand. Its head, Amit Gurav says, "We had 25 domestic clients on our first cycling trip, and a group of 80 foreigners in 2009.
Increasingly, a lot of people don't want to travel by car, they want real adventure."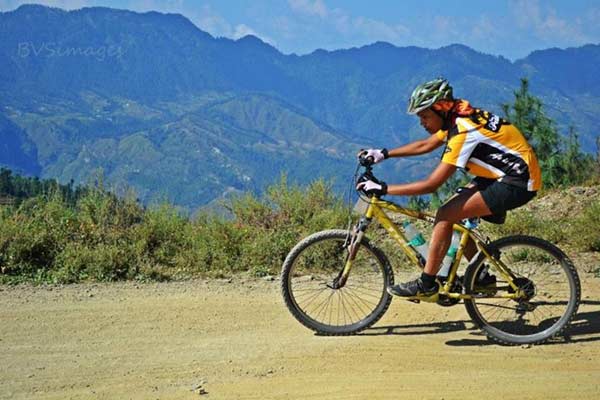 For many the adventure lies in discovering their physical capacity. For instance, 30-year-old Calvin Vaz, who had only cycled short distances in Mumbai, was ecstatic when he succeeded in completing 600 kilometers from Mumbai to Goa with his friends.
"We had budgeted for nine days, but reached Goa in six. There's nothing like the reward of knowing you can do it, considering the mental and physical resilience it requires. Cycling trips also allow you to see life from the eyes of villagers, who don't depend on smart phones. They watch TV to unwind, and sleep early to wake up early for the next morning's labour. There's an endearing honesty to this simplicity."

When you constantly have to plan your days to meet erratic work schedules like Calvin does, there's a thrill in uncertainty too. He says, "I enjoyed not having a fixed schedule, riding under the dark starlit skies, not knowing where we'd get our next meal or spend the next night. We'd enquire with villagers about who could cook us a meal and ate at their homes. The food was simple, but each place had a distinct masala."

Cycling trips also enable them to discover nature's distinct flavours. Calvin cherishes the secluded beaches he found on the coastal route to Goa, while it makes 27-year-old-Malvika Jain ride to weekend destinations, monsoon getaways as well as the mountainous terrains of Ladakh and Nilgiris.

"Cycling allows you to go down any narrow path that takes your fancy. I love the freedom of exploring, the physical activity involved and feeling so close to nature. Looking through a glass window, you just miss a lot. My Ladakh cycle route was breathtaking, with the mighty Indus flowing alongside, rosy-cheeked school children waving out and yaks grazing about."
Malvika's FB Forum, Cyclop, facilitates its over 5000 members to share information and trade cycling gear.

Tips for your trip

Carry
Medical kit
Repair kit Sleeping bag
ID card
Good torch
Dry fruits

Wear
Cycling tights
Bright clothes
Reflective vests

Assume that all vehicle drivers will be at their worst, so watch out!

Gradually build your capacity for long trips, train for slopes

Don't cycle before sunrise and very late in the night

Women should venture out in large groups

Inputs: Malvika, Bertram and Calvin