...is priceless if music spells luxury for you. Swetha Padmanabhan tunes you into some of the most expensive musical instruments.
Pride and prejudice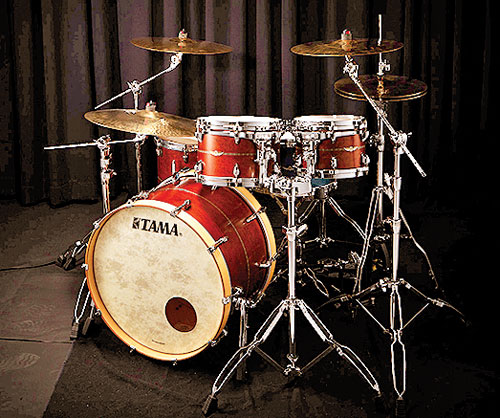 Tama is an impressive name in the world of drums. "Meticulously made from seasoned wood and patented designs, Tama drums are an owner's pride and neighbours' envy. STAR, the latest and the most exclusive piece, personifies professionalism. The set retails at over Rs 4,00,000 including all the hardware," says Sudhir, Marketing Head and Co-promoter of Tama in India. STAR was constructed after in-depth research, improving upon the near perfect Starclassic series. It was the instrument of choice for Frank Beard (ZZ Top) and other famous names. Focused on improving resonance in this handcrafted model, the Japanese artisans have developed the 'Super Resonant Mounting System'. STAR kits are available in either maple or bubinga shells, with bubinga enriching the notes with rich and dark tones.
Stringing an opulent tune


Gibson Les Paul Supreme

Does Rs 2,62,650 sound too much to pay for a guitar? Did we mention it's a Les Paul Supreme? Join the ranks of James Hetfield (Metallica), Eric Clapton and Slash by picking up a Gibson original. This heavenly guitar features a 1950s-style mahogany neck with an ebony fingerboard, mother-of-pearl inlays and the classic Les Paul flamed maple on a mahogany body. Gilded with gold hardware and gold-tinted frets, the Les Paul Supreme boasts rich and powerful tones that are as exquisite as the model itself.
Priced at Rs 3,79,620, the Taylor 914CE, an acoustic electric guitar, is a sophisticated piece. This model is designed in the signature Taylor Grand Auditorium shape, which enriches the euphony and is extremely versatile. The soft Venetian cutaway provides an elegant shape. Employing a traditional Indian rosewood body, it provides a dynamic tonal range which is accentuated by the Sitka spruce top, making this one of the top acoustic guitars.
Keys of luxury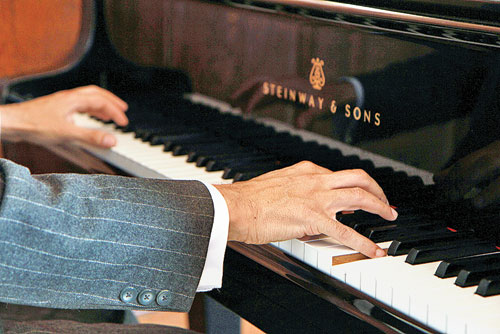 Letting your fingers glide over a piano is a magnificent feeling. For most pianists, any Steinway & Sons instrument lures them into a trance. Priced at Rs 1,52,00,000, the Steinway & Sons Model D bleeds luxury. Producing the most harmonious of sounds with its carefully fashioned spruce keys that gently lay upon the case. It has been specially handcrafted over a span of twelve months. The classic ebony finish epitomises the extravagance this piece provides and easily blends in with any home décor.

Priceless sounds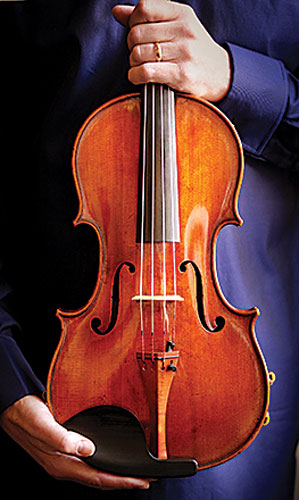 Getty Images
There are violins and then there are Stradivarius. A sound not to be equalled, proportions of absolute perfection and worth millions of Euros— these are the qualities of the Stradivari violin. With only 650 originals still in existence, this is an extremely rare and elusive make. It certainly commands a high level of respect among professional violinists and cellists. According to www.stradivari.tv, "Between 1645 and 1715, Stradivari was most productive and created some of his most famous violins. Trees grew much slower during this time due to a small ice age, and thus developed narrower growth-rings. The result–a low wood density coupled with a strong resistance to bending, are vital characteristics for crafting master violins." Many expert luthiers have attempted to duplicate Stradivarius; none have succeeded, but some have certainly come close. For Rs 3,70,700, the elegant German handcrafted Höfner H225-AS-V, a vintage Stradivarius copy, boasts fine AAA quality choice tone woods and an antique oil hand varnish. Resting on the delicately crafted maple body and ebony fingerboard are dominant strings.