On Wednesday, the little blue pill from Pfizer completed 15 years in the medical business.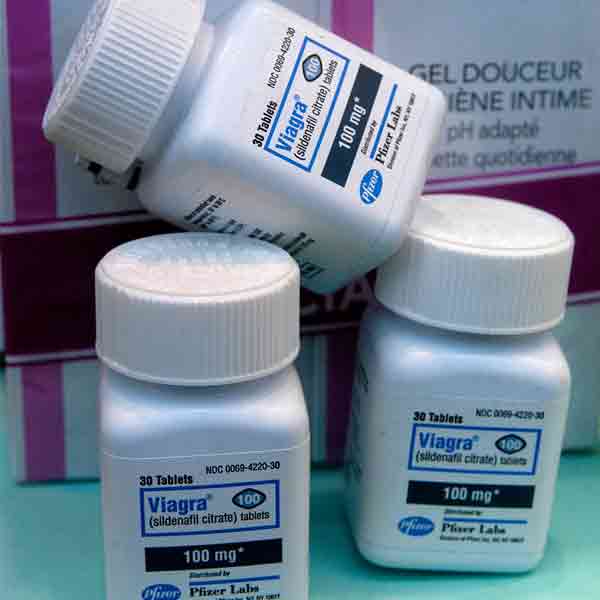 Authorised for sale on March 27, 1998 the little blue pill from Pfizer called Sildenafil which is known by its more common name Viagra completed 15 years in the medical business on Wednesday.
The US Food and Drug Administration allowed the company two years after the medicine was was first developed as a treatment for heart disease and high blood pressure to be sold in the market.
The pill came to be widely used to treat erectile dysfunction and pulmonary arterial hypertension (PAH).
Viagra was an instant hit with many older men claiming to have rediscovered their sex drive after taking the pills.
The pills help a man who is sexually stimulated to get an erection and in the US many surveys say that men claim Viagra has helped them perform better in bed.
Viagra pills are blue in colour, diamond-shaped and have the company Pfizer's name engraved on one side, and VGR xx (xx stands for "25", "50" or "100", the dose of the pill in milligrams) engraved on the other.
Viagra jokes are a big part of popular culture and have been seen regularly in Hollywood films and American sitcoms.
Dosage do's and don'ts: It is not taken more than once per day between 30 minutes and 4 hours prior to sexual intercourse.
Other similar pills: Tadalafil (Cialis) and Vardenafil (Levitra) are the competitors of Viagra in the market.
How was Viagra developed?
The pill was originally developed by British scientists and then marketed by US-based pharmaceutical company Pfizer.
It acts by inhibiting cGMP-specific phosphodiesterase type 5, an enzyme that promotes degradation of cGMP, which regulates blood flow in the penis.