Looks like every animal you can think of can serve us great cups of poop tea and coffee. Read on.
Civet cat cuppa!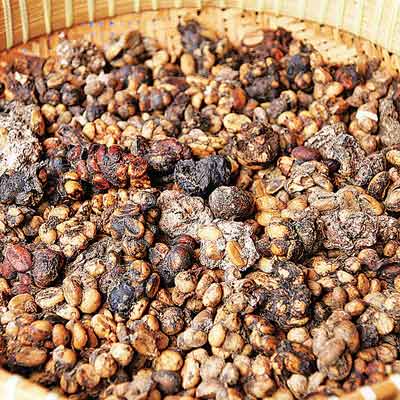 Coffee, made from the beans of coffee berries which have been eaten by an Asian Toddy cat (civet cat) and passed through its digestive tract, is said to be one of the trendiest beverages around. Known as Kopi Luwak, or Civet coffee, it costs between £200 and £300 per pound. It's so expensive because of its scarcity, as only 500 kgs of the beans are produced in its home of Indonesia each year.
Elephant poo coffee beans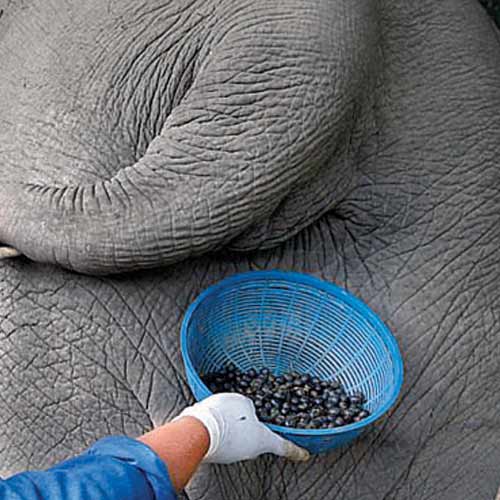 This unique coffee, created in the hills of northern Thailand, is now the world's most expensive variety at £30 a cup. The elephant dung coffee is created when the animals have eaten and digested the beans, with a gut reaction inside the animals said to be responsible for the unique flavouring.

Bug poop tea
Yes, it refuses to end. This serving of bug feces is valued on par with gold, ounce per ounce. The bugs never live anywhere else for their whole lives. The Chinese farmers put them into a big pile of wet tea leaves right after they are born, and let them live in a corner. And they live, breath, eat, and shit that single pile of tea, and nothing else, until they're ready to morph into the next stage of their lives.
Worm poop tea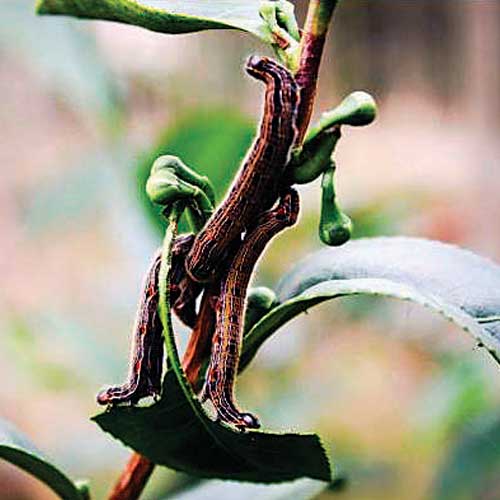 There is an unusual type of pu-erh tea that is not only fermented, but also run through the digestive systems of worms. It is said to taste unbelievably rich, smooth and complex.
Tea grown in panda poo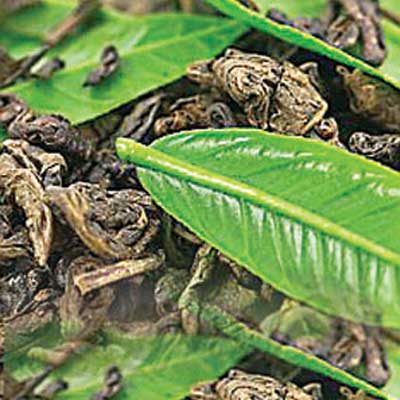 Chinese entrepreneur An Yanshi, 41, was in the news last year for this tea project — growing tea on panda poo. These tea leaves were being grown on three acres of animal excrement. Even before it was launched, the price was pegged at priced at £22,000 per pound. It's heralded for its health properties as the excrement is enriched with nutrients from bamboo which is a major food source for the bear.