Fingerprint mapping could hold answers to compatibility issues, and couples in the city are already warming up to the idea, finds After Hrs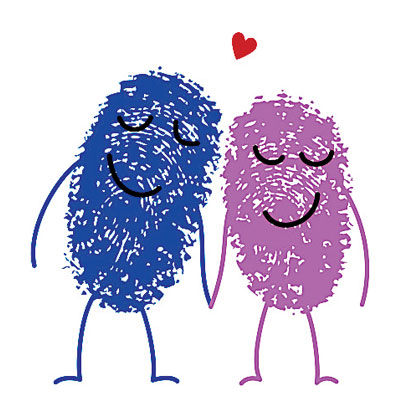 If the idea of matching horoscopes has always confounded you, then maybe you'd like to try brain mapping before saying, 'I do'. As scary as 'brain mapping' may sound, all it requires is a set of fingerprints. The tests are based on scientific and proven study of dermaglyphics, the analysis of fingerprints to reveal our intrinsic qualities and talents. So what you learn is your and your partner's inherent personality type, and what it could take to make it work, or if it can't work at all.
How it works
Explains Sejal Vora, a consultant affiliated to the Institute of Multiple Intelligence, "Once your fingertips are scanned, they are uploaded on a specially-designed software based on the study of dermaglyphics for analysis. The report generated provides analysis of the innate intelligences." One of the key things the report provides is your personality type – whether you are a visual, auditory, or a kinesthetic personality. While for an auditory personality, talking things out is the way, for a visual personality, you need to demonstrate love and sort things out, perhaps with cards. And the kinesthetics are action people, they need to do things physcially to understand. "After the results, a counselling session with the couple helps them understand each others personality types, and ways that they can better communication. But chances of a kinesthitic and an auditory personality working out, are slim," says Vora.
Experts insist that while we could apply ourselves to anything and train ourselves to acquire skills, certain attributes are innate to us due to our genetic make up and our nervous systems, to which dermaglyphics is heavily linked. Hence these tests provide us with our key, basic strengths and weaknesses, that can't change. These tests, says Vora, also show if a person could have a tendency towards infidelity.