International film festival curator and consultant Meenakshi Shedde shares her picks of the best films at the 63rd Melbourne International Film Festival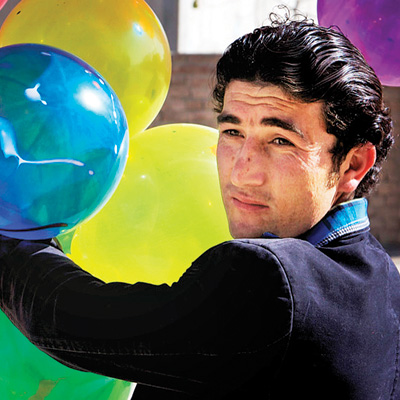 Tom at the Farm by Xavier Dolan
A powerful, compelling and brutalizing film by young Canadian prodigy Xavier Dolan, it won the FIPRESCI critics' prize at the Venice Film Festival. Described as "Hitchcock in the country", it is an adaptation of Michel Marc Bouchard's play. Tom (Dolan himself) travels to the countryside for the funeral of his lover Guillaume. Guillaume's mother is unaware of her dead son's sexuality. Guillaume's violent, homophobic brother Francis wants the mother to be shielded from the truth — yet keenly feels both a revulsion and attraction to Tom.
He racks up the tension by involving Tom in a web of deceit and lies, forcing him to call his co-worker Sarah from the city to pose as Guillaume's girlfriend. Nothing prepares us for the tragic climax. The dark atmosphere is underlined by Gabriel Yared's brooding music and André Turpin's sharp, atmospheric cinematography. While seemingly a thriller, it is also a meditation on keenly felt loss, mourning and deception by family and lovers alike.
Jacky in the Kingdom of Women by Riad Sattouf
This is a wonderfully unhinged movie, a biting political satire carrying Monty Python's loony legacy forward. The People's Democratic Republic of Bubunne is full of men in full red burqas, ruled by tough macho women — notably the Colonel, played by Charlotte Gainsbourg – all in military outfits, with medals and boots. Women are the tough warlords; men are subservient homemakers.
It turns the Cinderella story on its head, taking potshots at fundamentalism, sexism and dictatorships to hilarious effect. Jacky (Vincent Lacoste) is a young man in love with the Colonel and desperate to attend the grand ball, where she will choose a husband. The film also stars Michel Hazanavicius (director of The Artist), and is filmed amid the Soviet-era architecture of Georgia.
Riad Sattouf is a French director of Syrian origin, and his comic book artist skills are evidently on display here. That his roots are in the Middle East, makes this send-up even more gutsy and remarkable. And only the French would produce such a film — hats off to producer Anne-Dominique Toussaint.
Love Marriage in Kabul by Amin Palangi
This documentary set in Afghanistan, by an Iranian director based in Sydney, is moving, emotionally charged and works like a thriller, with twists and turns that are a hand-of-god gift to a documentary maker. After her son died tragically, Mahbooba Rawi left behind her life in Sydney to set up a foundation for orphaned children in Afghanistan. Abdul was one of the first children she saved. Now a young man, he has fallen in love with the girl next door, Fatemeh, but Fatemeh's father disapproves and keeps her locked in the house, until he can get a fat dowry for her with a Faustian bargain (yes, in Afghanistan and some other nations, the man gives dowry to the woman, unlike silly us). Mahbooba must make some tough decisions to engineer a happy ending: humiliate other girls who could have been potential brides; possibly shut down some orphanages as funds are short.
Audience Award winner for Best Documentary at the Sydney Film Festival, Love Marriage in Kabul is a heart-warming story of a guardian's fierce love for her ward, that triumphs above the skullduggery of family members. Above all, it celebrates the gentle, unwavering love of Ahmed for Fatemeh, nurtured through flashing torchlights in the dark. No Bollywood film can match the drama of its reality.
Titli by Kanu Behl
This debut feature deservedly catapulted Behl into the limelight at Cannes' Un Certain Regard section. Produced by Dibakar Banerjee, it is a bitterly cynical portrait of the modern Indian family, far removed from Bollywood's cloyingly sentimental families, and closer to their manipulative power games that we see in the headlines. Titli (Butterfly) is the youngest member in a family of crooks, keen to escape the criminal life he is to inherit. When his family forcibly gets him married, he discovers an unlikely ally in his wife Neelu, and the two strike a bargain to help each other escape their worlds. It examines with empathy the milieus that nurture men who, in their lifelong struggle to survive the mean streets, develop a cold brutality that could render them perfectly capable of gang-raping women or conducting honour killings or female foeticide. And it shows how the oppressed can turn oppressor when he gets the chance.
Siddharth Diwan's cinematography brings a gritty, noir feel to the film. Parul Sondh brings excellent production design in the claustrophobic, hellish home of the protagonist. The director shows assurance in his craftsmanship, and gets strong performances from a cast of largely non-actors.
Meenakshi Shedde, India Consultant to the Berlin Film Festival, was International Mentor on the Melbourne International Film Festival's Critics' Campus.