'Would you care to sit with me /For a cup of English tea', sang Paul McCartney and who are we to disagree? Meher Mirza unravels the history of English afternoon tea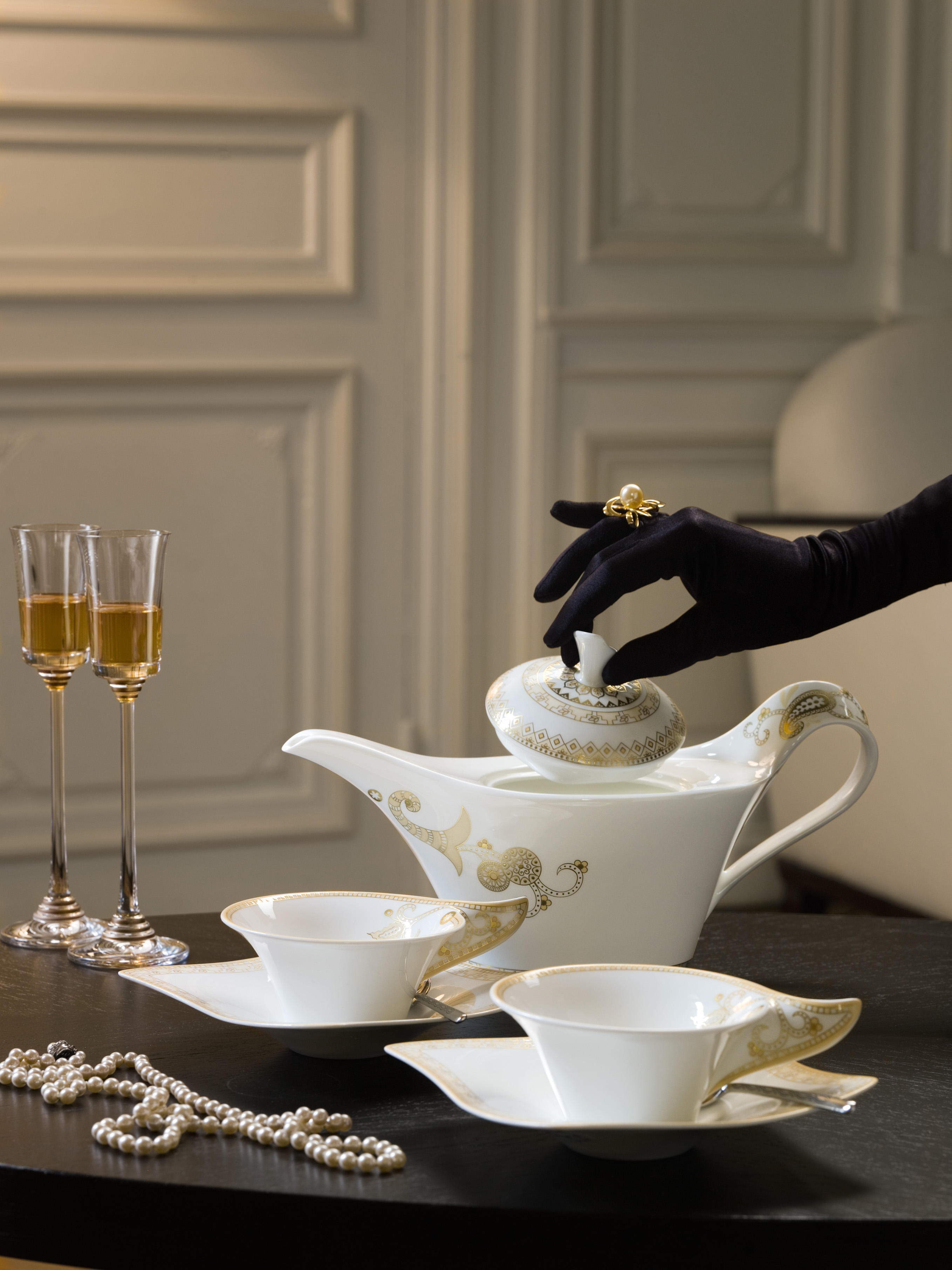 Anyone who's ever fallen for the charms of Downton Abbey will remember the tea scene in Season 2, when the Dowager Countess of Grantham takes tea with her daughter-in-law. The Battenburg lace tablecloth, the Royal Derby china and silver spoons are all hat tips to the mannered world in which the characters reside. This was 'low tea' or 'afternoon tea', what we sometimes call today, 'high tea'.
The term 'high tea' came about during the Industrial Revolution. When day flickered out and night sailed in, weary workers would trudge home after a long, hard day, yearning for a hot meal. This meal is what came to be known as 'high' tea, the main meal of the day, eaten off a high table groaning with food. There may have been pie, some freshly baked bread, a roast of some sort, some cold meat perhaps and some potatoes on the side. In the middle would sit a pot of steaming tea.
Afternoon tea
Afternoon tea though, started as the preserve of the wealthy. Anne, the Duchess of Bedford 'invented' afternoon tea in the early 1840s when she felt a bit peckish in between her afternoon meal and dinner. In the afternoon haze, she furtively consumed tea, cakes, bread and butter and other elegant trifles in her boudoir. But the concept caught on and soon, society ladies everywhere were twittering to each other over cups of tea.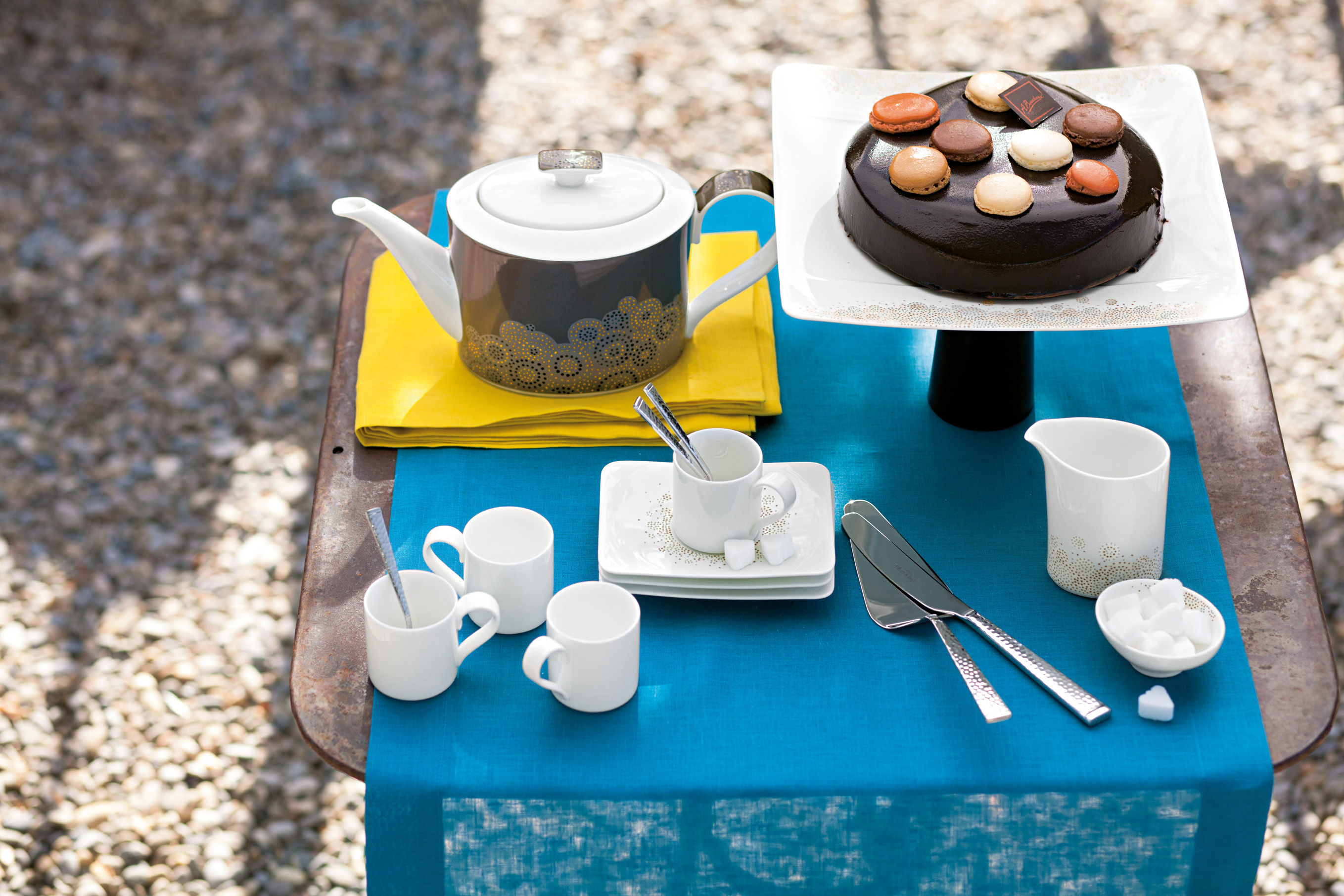 Its populari-tea soars
As tea prices dipped, tea time became quite the rage in the early 1900s. Guests would congregate in elegant drawing rooms, musicians would play charming airs, white-gloved butlers stand at attention and the finest linens draped over a polished mahogany table (a tea poy). The tea would be poured from heavy silver or Wedgewood teapots into delicate cups made of fine bone china. A proper tea service included tea cloths, small fringed napkins for the guests, intricately-woven doilies for the bread and cake trays or baskets, a tray holding two or three small tea cups and saucers, teaspoons, a small sugar bowl with tongs, a pitcher of cream, and a dish for the lemon slices, a tea caddy, spoon for the caddy, a silver tea ball or a china percolater, and a teakettle filled with fresh boiling water.
Once all the accoutrements were in place, the hostess would ply her guests with hot buttered muffins, tea cakes and crumpets, bonbons, lobster and smoked salmon sandwiches; all arranged on a 'curate' or a tiered stand.
Soon, an entire dress code sprang up around tea. Especially when taking tea at home, languid ladies would relax into elaborately-trimmed tea gowns, accessorised with dainty gloves and hats. to unsettle social mores. Once the stiffness of the Victorian era was shed, unchaperoned young ladies began to throng tea shops.
Tea dances were often held, where the young gathered to sip tea, dance and flirt with eligible partners.
Today, afternoon tea has been shorn of most of its trimmings but the three-tiered stand remains, piled with dainty finger sandwiches with the crusts lopped off on the wide low level; scones just out of the oven, slathered with silky clotted cream and preserves; pastries on the topmost level. The deep pocketed can swan around, sipping champagne tea which comes with a glass of bubbly. But although the trappings have been banished, manners never go out of style.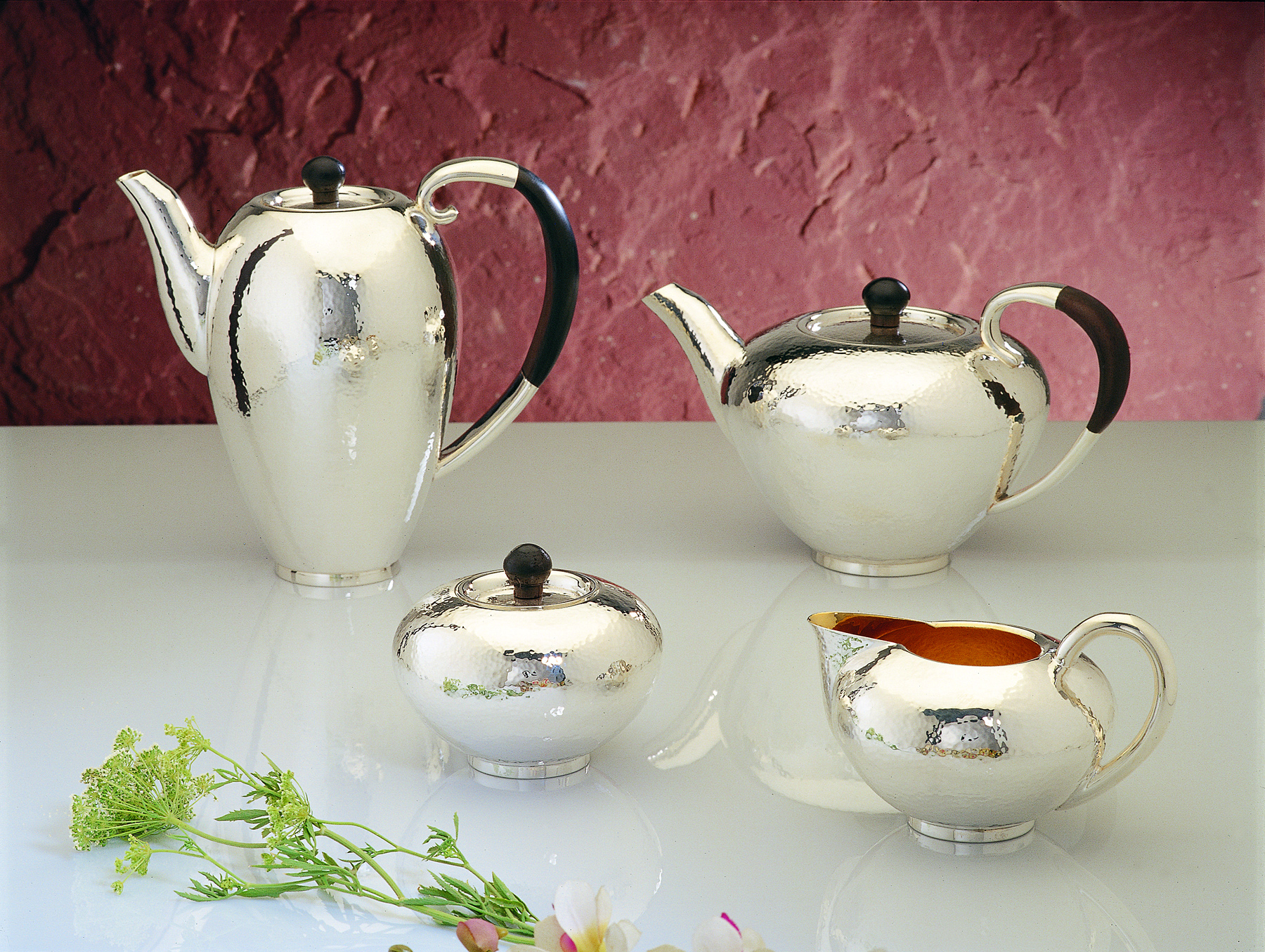 Tea etiquette
Always pour hot water into your cup first; milk or lemon is added later. Sugar should be stirred in a 6-12'o'clock position, never in a circular motion. Try to avoid clinking the cups with the teaspoon and never stick your little finger out when sipping the tea. Once you have finished stirring, place the teaspoon on your saucer.
Always eat the savouries first, scones second and the sweets last (unless the scones are piping hot, in which case, you eat them first). Break the scones by hand, then add the cream and finally the preserves. Cutlery may be used only for larger pastries. Finally, place your napkin on the table once you have finished eating. If perchance, you must leave the table midway, place it on your chair until you return.
Set in Splendour
You're never too young to enjoy a cup of afternoon tea. Be it porcelain or silver—the elegant art of high tea entails the indulgence of senses coupled with the experience of drinking tea in style with tea-sets. Traditionally, silver was used in making bespoke tea sets and the metal retains its age-old charm, to this day. A traditional English afternoon tea get more luxurious when served with silver tea sets. Besides it's unbreakable quality, silver tea sets add elegance to the table setting. It is even passed down to several generations as pieces of heirloom. Silver-plated, pure silver, antique silver—the choices are abundant. Today, the variety of exotic teas available in the market is matched by exuberant tea sets to accompany them. The ritual of having tea becomes a special luxurious occasion, to relish and enjoy finer things in life.
(With additional inputs from Dhanishta Shah), Image credits: 1 & 3- Villeroy & Boch, 2- Episode