Are you a baker looking to make a full-time career out of your passion? Read how...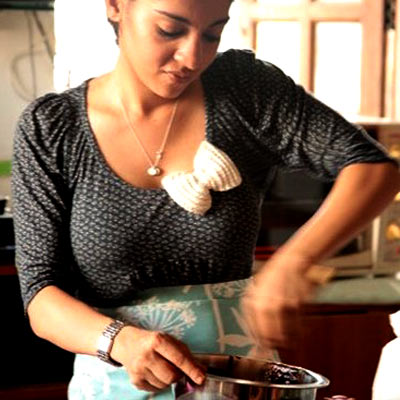 "Turning a hobby into a job is not always a win-win proposition. But every cook loves it when people like the food they make, and large-scale acceptance definitely has the appeal to keep most cooks going," says Vaishali Honawar of holycowvegan.net
"You do need to realise though that any food-related business takes years of very hard work before it can become successful. There are bakers who start out small and succeed, but those stories are few and far between," she says.
Honawar, a vegan, has been blogging about food since 2007. She has 237 followers on Google+ and her Facebook page has 4605 likes.
"I have thought occasionally about pursuing cooking and baking as a career. But I have a full-time job and a career I've built over years, and giving up a secure paycheck to pursue a dream is not an easy leap," she says. (Pictured below is Honawar's Strawberry Pie)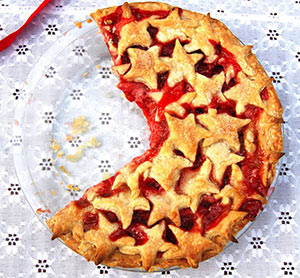 Shaheen Peerbhai did take this leap. "Even though I was working in marketing, I've wanted to study at Cordon Bleu since I was 18. When I got the opportunity to switch, I took it and there on continued into food writing."
Peerbhai, who has been a food-blogger since 2007 has three certificates from Le Cordon Bleu, and has also run a catering business in Mumbai for 6-7 months in 2007. Like her blog, it was called Purple Foodie and she supplied sweet and savoury bakes.
The entire set-up of moving from a job to being self-employed is a challenge, according to Peerbhai. "When you're self-employed you have to do everything yourself. You don't have fixed tasks or responsibilities like in a regular job. You do what the business needs...You design the menu, buy the groceries, bake, do the costing, manage the deliveries or do it yourself when the delivery guy doesn't show up!"
There are some issues, however, that are peculiar to being a self-employed baker. "People do not realise how much work really goes into each dessert. I work completely solo. There are days when I wash each and every utensil and beater myself. How can one put a price on the time and energy I am spending in the kitchen?" says Tanya Gupta who has started selling customised cakes since July 2013 under the name Whisk a Wish.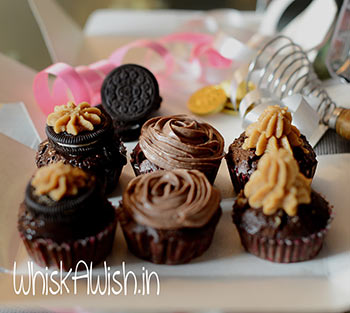 "People try to compare your pricing to bakeries...[It] is completely different for them. Since I work only on orders, most ingredients are purchased fresh and specially for the order," she says.
But does a successful transition of hobby to business call for formal training?
"I personally feel if you really love baking, it really is a piece of cake, literally. But to understand the techniques about why you do what, it is better to get some kind of training. And not from bakers but from a proper school under good chefs," says Gupta who herself has a certificate in baking from IHM, Mumbai.
Peerbhai agrees. "Interest, talent and passion are all good to start, but baking is a craft. A craft you will get better at, with skills and techniques that you learn at school," says Peerbhai. "Culinary school training takes it to a whole new level."
Of course any new enterprise, apart from training and hard work, calls for promotion and the best way to do this seems social media.
"I have not once paid for any kind of promotion or ads. Word of mouth and social media is the only way people know of my bakery...I haven't felt the need to do any paid promotion because I already have my hands more full than I expected," says Gupta.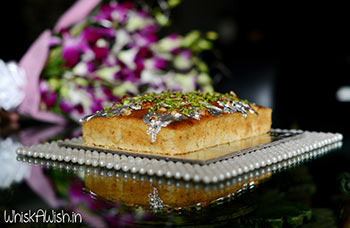 Does all this extra effort take away from the joy that baking provided when it was merely a hobby?
"No. It was a pleasure, still is," says Peerbhai.