In part one of our series, Unusual Jobs from in and around Mumbai, dna talks to the owner of Maganlal Dresswala, a fancy dress shop, about why they are a rarity in Mumbai.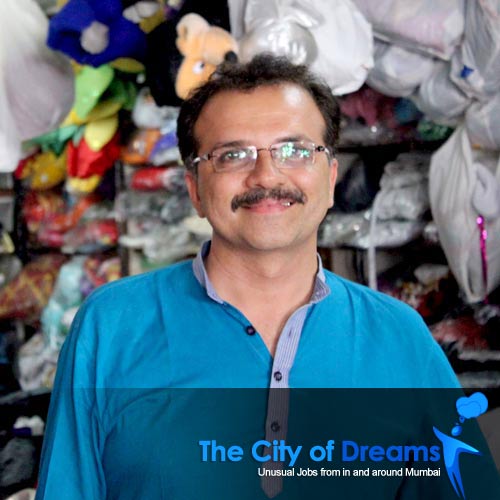 Maganlal Dresswala is one of a kind; you will not find many fancy dress stores in the city which do as well as this one. The store is colorful, and extremely easy to find. Animal costumes hang on the wall, and a myriad of thousand different shades welcomes you in.
The shop, which markets solely costumes and fancy dresses of almost any kind; cartoons, royal attires, festive garments and even superhero costumes, to a massive and varied clientele, has been delivering costumes and smiles for more than half a century today.
dna speaks to Mr. Vikas, the owner of the shop, in an exclusive interview, about running the first and most popular costume store in Mumbai.
How did the whole concept of opening a store for costumes come about?
You will have to ask that question to my forefathers; I believe it was out of passion. This shop was started four generations ago, in 1929. We have three branches around Mumbai; one at Marine Drive, another at Vile-Parle and one at Bhuleshwar — which was the flagship store. It all began with a saree shop; which still exists till date.
As compared to the standard apparel and couture stores, does your business do better?
This shop; these costumes, are at the end of the day are investments. So yes, I would say this shop does marginally better than, for example, our saree store, but not by too much. We do get a lot of customers however, especially schools. We get orders for annual concerts, send our tailors for measurements, and then deliver the specified outfits.
How many people do you employ and what are your rates?
Well, this particular outlet has 10-12 people working, including tailors; the other branches have a few more. Each shop stores approximately 4-5 lakh costumes. We used to in fact deliver to film sets frequently, but not on such a huge scale anymore. We usually cater to schools, colleges, and private events like festival celebrations. Rent is on a 24 hour basis and, depending upon the costume, ranges from Rs. 200 to Rs. 2000. We make new costumes on special request, and then store it for future use.
Do you believe that there will be future competitors in the market soon?
There already are. And we help them to a certain extent. There are a lot of people who have approached us, with the intent of starting similar stores in the suburbs. They ask us to lend them costumes, or create some for them, until they have their own tailors. Essentially this provides a lot of business for us; so we do not look at them as competitors.
Is there a lot of scope in this business, for innovation and new designs?
I don't think so. The only kind of change that occurs is when new movies or cartoon characters capture the interest of customers. For example, when Krrish released, we received demands for that costume. It is the same with cartoons such as Chhota Bheem. We create costumes based on that, and charge for the creation. But there is no scope for any other drastic changes.