Contemporary fashion sits side-by-side with heritage monuments in this enigmatic cultural abode.
At the outset one's likely to dub this chic city as a diamond Mecca. However, if you walk the cobbled tony lanes you'd realise that there's much more to this Flemish hot spot than the bustling diamond trade. This city gave us legends like Diane Von Furstenberg, Dries Van Noten and Ann Demeulemeester! Need we say more? These Belgian designers have eclipsed the fashion galaxy with their original and truly innovative designs time and again. If you long for a delectable meal cooked in Flemish traditions and want to shop for designer goods stocked in heritage buildings — then you should visit Antwerp. The city has a chameleon like character — at a moment you are inspecting the clarity of a diamond in a facility and at another moment you are treating your eyes to the exotic window display of a designer store.
Visit the fashion museum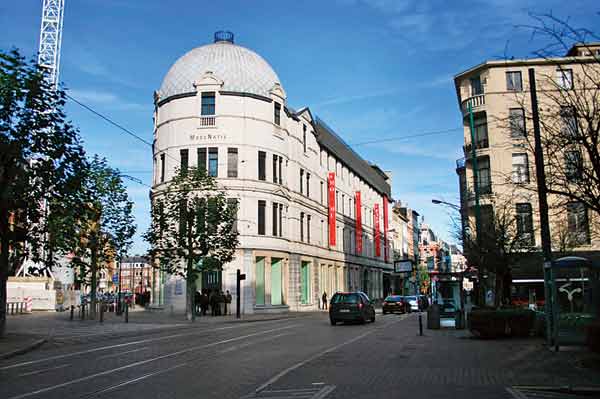 A must-visit for any style junkie! This monument at the beginning of Nationalstraat, just beyond ModeNatie was once a hotel and then a department store for men's and children's clothing called New England. It has since become the fulcrum of the intoxicating Antwerp's intriguing fashion scene. These days ModeNatie is home to the Flanders Fashion Institute, the Copyright bookshop and the Fashion Museum, which has become a world class museum in just a few years. The Fashion Department of the Royal Academy of Fine Arts is also housed here where starry-eyed talented fashion students from all over the world come to pursue their fashion education. If you happen to be around, then don't forget to attend the enigmatic fashion show at the end of the academic year in June. No wonder this city gave us geniuses like DvF because style is soaked in the Antwerp air.
Experience fashion in monuments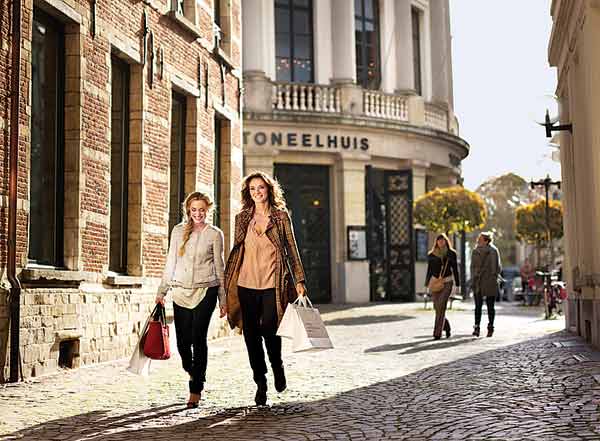 Antwerp has a few boutiques that are so surreal that they can actually be called fashion monuments, for the lack of a better word. Take Dries Van Noten Modepaleis for example. The old traditional clothing store was given a complete makeover and was transmogrified into a hip and happening fashion store as a backdrop for the stylish collections of designer Dries Van Noten.
Anna Heylen, Walter Van Beirendonck, Ann Demeulemeester and many more have shops in Antwerp where window shopping is an out-of-the-world experience.
The world diamond centre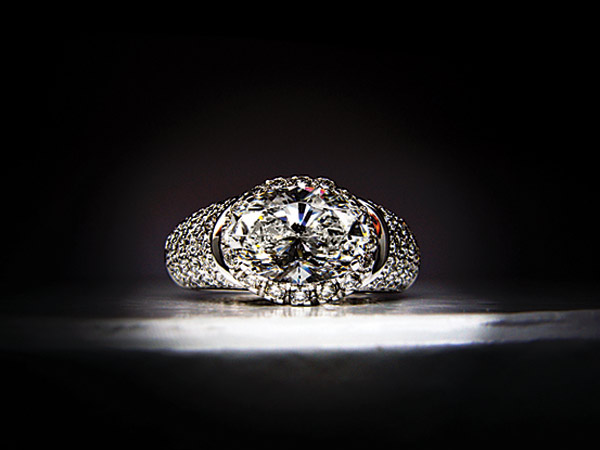 Antwerp was already a world centre in the 15th century. Today, 85 per cent of all rough diamonds in the world are traded here as well as about half of all-cut and industrial diamonds. This is done in one of the four exchanges. This is quite remarkable given that there are only 29 diamond exchanges worldwide. The Diamond Museum, located in a beautiful historic building, highlights the history of this special district and of diamond jewellery from the sixteenth century to the present. Here you will also learn about how diamonds are cut and polished and you can also visit one of the temporary exhibitions. If you are interested in seeing diamond cutters, setters and goldsmiths at work then go to the Diamondland showroom.
The Railway Cathedral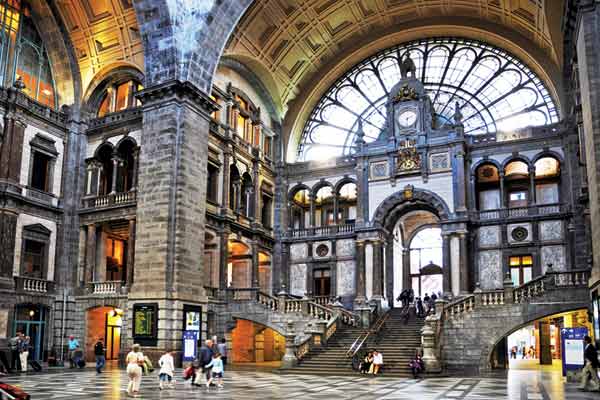 Ever thought of witnessing a stunning cathedral right inside a railway station? The magnificent Central Station has been restored to its former glory after several years of renovation. Newsweek magazine hailed it as the fourth most beautiful station in the world. This cultural hotspot was saved from demolition in 1975. After years and years of renovation and expansion — today this railway station is an incredible treat for all the senses and facilitates easy connectivity to all parts of Europe.
A treat for fauna lovers
The Antwerp zoo is one of the oldest zoos in the world and has appealed to the imagination of its visitors for over 160 years. No fewer than 5000 exotic creatures live here. Some of them even reside in elegant and ancient buildings. Treat your eyes to the new hippo enclosure, an elephant palace, the arctic Vriesland for the penguins and a landscaped enclosure for bears. The Zoo is an annual must-visit place for all people of all age groups from all over the country and every time the Zoo welcomes a new-born, its loyal fans are quick to visit.