Forget the crores they get to win at the stakes or the fame that accompanies it. For race horse owners the thrill of the sport lies in the winning. Ahead of the Kingfisher Derby, After Hrs spoke to a few players in the game for a quick education.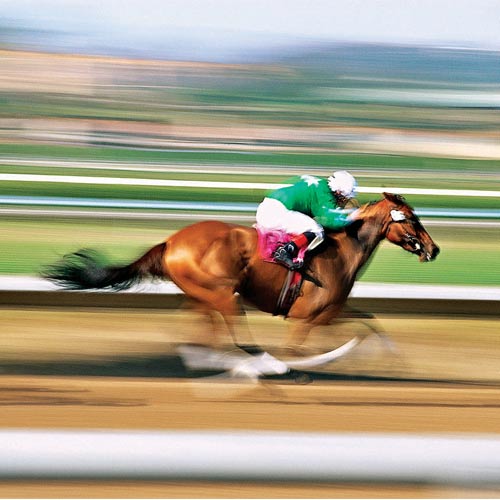 Luck, destiny, passion, risk and thrill are words that constantly pepper a conversation you will have with any race horse owner. For a sport that is as risky and unpredictable as horse racing that is par for the course. But despite the nerves and anxiety involved, if there is one reason that has the owners and their families tethered to the game, it is simply for experiencing the high that winning a race begets.
A feeling or an emotion that Dr Nevill Devlaliwalla is familiar with. An opthalmic surgeon based in Mumbai, Nevill is a relatively new entrant into horse racing. But for someone who got into it in 2007, the doctor has had his horses win him two races back at his home turf including the Colts Championship Stakes Group 1. "I still remember the first race my filly Slickkit won for me at the Derby weekend in Mumbai," he recalls before delving into his reason for getting in to this risky business in the first place. "I've been riding horses since childhood, and I'd always aspired, even as a kid, to own a horse."
An owner of eight horses today, Neville counts himself lucky that he has been able to win races with them. But getting to this stage where he can enjoy sweet victories has been a journey entailing hard work, high expense and a high degree of uncertainty at every step, right from selecting the foals. "I have bought foals that have died immediately after and there were some that turned out to be absolute no-shows. But as a horse owner, that is a thought you've got to get used to — that you can never buy a horse thinking that he WILL go to the derby.
Sure, you can go into pedigrees, research about breeds, spend lakhs on a thoroughbred etc but you can never predict how the horse will perform on the day it matters." "The best horse needn't necessarily win the race that day," quips Nevill before admitting that, "the kick from the sport lies in this very uncertainty. All you can do is hope."
A first-timer at the Kingfisher derby, one of the most exciting part of this race for Nevill is the stake money the winner gets to take home. "While a regular race bags you a prize money of a lakh and half or so, over here it runs up to a crore and more," he informs.
Now, while Nevill is content taking part in the various Indian derbies, Mohit Lalvani is a third generation race horse owner who's won races outside the country too. "We won at the Singapore races two months back," reveals Lalvani who chooses to describe horse racing as "my business, my specialisation."
As someone who's grown up around horses and knows the business inside out, Lalvani is the right person to put forth the question on the state of horse racing in India. "We've got a long way to go," he bluntly states. "We need to learn a lot from countries like Singapore, Dubai and Hong Kong that are similar to us in many ways. The government doesn't support us enough, but considering the contributions the sport can make to the exchequer and the number of people it can employ, it is high time the government woke up and realised that we are not a fringe sport."
To an outsider, the derby might be all about glamour and the money but that is where Lalvani is quick to point out that underneath all the hype, the star of the game even today is the horse. "A good horse can make even a bad jockey look good!" he jests. It is then no surprise that he treats his horses as "athletes and as individuals and not pets."
So, what is winning the race all about for him? Lalvani passionately states, "Oh, there is nothing like it. The feeling is wild." But then, as a believer of destiny, he chooses to conclude the conversation by saying, "If it is written that your horse has to win on the day of the race, no matter how the odds are stacked, it will."