Aishwarya Nair
Corporate Food & Wine Consultant
The Leela Palaces, Hotels & Resorts(Mumbai)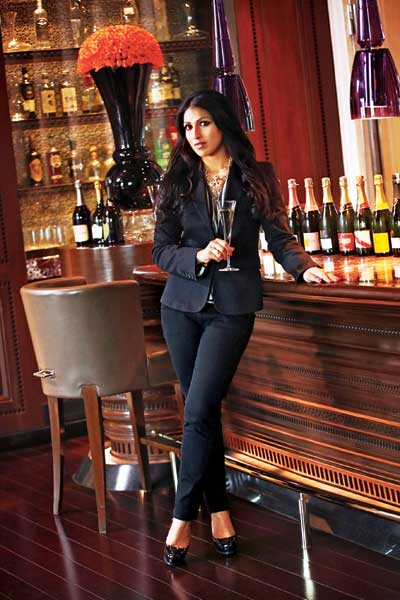 Women make excellent leaders because they communicate effectively and have more patience than men who bring more resilience and assertiveness to the table. In my opinion, it would be wrong to compare the sexes. Both women and men have their own strengths and shortcomings.

The food and wine department in the hotel industry usually features fewer women due to the long hours the job demands. I am an extremely positive person and tend to use my challenges as opportunities. This gives me the ability to let my skills do the talking. A glass ceiling does exist, but definitely not for me. There are several women who do not get top jobs like men do. Even statistics show that women don't get paid as much for doing the same work. However, there are a growing number of women putting this trend to rest across different industries, which is encouraging. Values such as being true to oneself and always being willing to listen to others have been instrumental in shaping my life.

Honesty, getting straight to the point, and politeness are virtues that I hold dear. Life has taught me never to take myself too seriously. Success is turning my ideas into reality while gaining respect from the people who matter to me the most. And to achieve that, I closely follow three mantras: persistence, speed and imagination! Habits shape your road to success. I believe in being proactive, and using synergy to create win-win situations. I maintain a positive attitude and face challenges by always looking at the bigger picture.

Devita Saraf
CEO, Vu Technologies (Mumbai)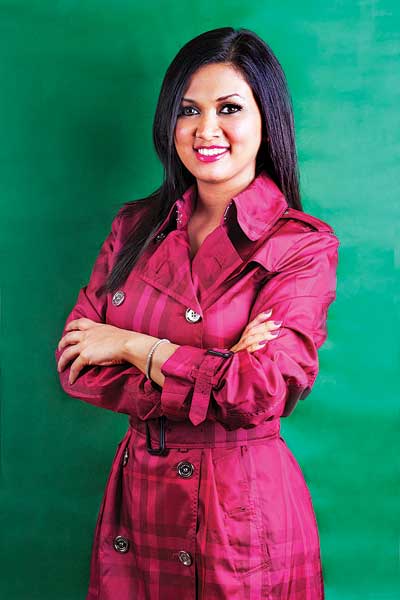 Leadership depends on personal talent, capability, and sometimes situations. Leadership is gender neutral. The biggest challenge in being a young woman in a man's world is that there is difference in energy levels. Men have more physical energy and can put in longer hours without burning out. The rest depends on the industry you work in and your personality. It's very easy for my male subordinates to take orders from me. I am a decisive leader with vision and discipline. I am driven by values that teach me to constantly look forward and innovate. Also, I don't work with people or companies where there isn't mutual respect. Kindness is one virtue that is more important than confidence, intelligence and personality; it is your kindness that will make people want to work with you. This doesn't mean you are a pushover, it just shows your consideration towards employees, customers and suppliers without getting a bad deal.

I am constantly learning to re-invent myself. I get bored easily and I am driven by the idea of being a new Devita every 2-3 years. To me, success is making my parents proud and comfortable. The success mantra that I live by is—however far you've come, you can always go further. In times of adversities, I allow myself to wallow and vent. Then I snap out of it and take action. I stay calm during panicky situations. Habits are important to climb the success ladder. I believe in being proactive. Even on the dullest day, I do not wait for things to happen, I make them happen.

Apurva Purohit
CEO Radio City,
91.1 FM (Mumbai)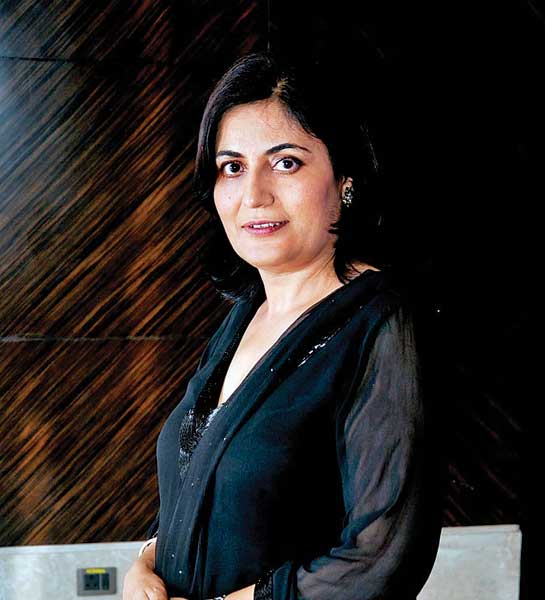 I think both men and women have unique skills and capabilities as leaders. In a woman-led organisation, younger women, who see role models in their women leaders, feel more confident of holding on to their career than giving up. I believe that women need to feel empowered and realise that they are as capable as men. This can only happen when you treat them on par and have the high expectations of them. There is always a way to understand and work around different types of people and different genders. Ultimately if you are a leader with sound strategic sense, great implementation and team building skills, and can create an enabling culture, it doesn't matter what your gender is, you will be respected across the board.

I strongly believe there is no substitute for hard work and perseverance. I believe in being grounded and having a strong in-built moral compass which guides you in separating right from wrong.

My success formula is simple. Focus on the critical drivers for the business, teach the team to manage the rest and play with a straight bat! Create an empowering and fair culture and make your people the central focus of your strategy. Balance strategy and implementation equally and take decisions quickly. Everything else will fall into place. We face challenges big and small all the time. The way to deal with them is to not get into a victim mentality but to look at them positively and with a solution-seeking mindset.