Whilst sipping on tea you always look forward to some chit-chat, gossip, or engrossing discussion, Pooja Bhula brings you a range of mugs and tea sets that make for amazing conversation starters...
Wasted Fish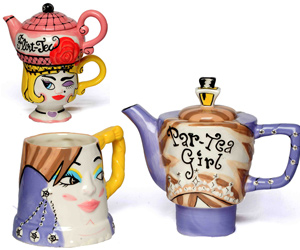 Quirky shaped and painted in bright colours, the ceramic tea sets from Wasted Fish brings you the flirt, the party girl, butterfly, kitty and more...
HitPlay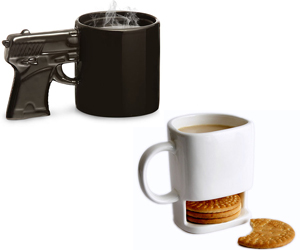 While Hitplay has a range to suit different tastes, the mug with a biscuit holder, and the black and white smoking barrel mugs are the most interesting.
AnYahh!!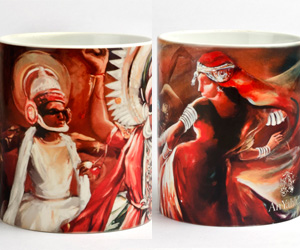 If you're looking for a piece of art to place in your kitchen, AnYahh!! has a range of mugs with prints of paintings by Jishu Nag; you'll find in them a beautiful blend of urban, rural and sometimes even religious elements...
Ek Do Dhai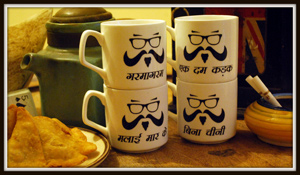 The Beatles, Bollywood movie posters, street signs...Ek Do Dhai's mugs have it all, but the ones that stand out are mugs with mazedaar oneliners (aptly describing the kind of beverage you could order) sitting under a moustached print
Bluegape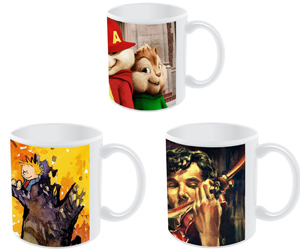 Whether you're crazy about a TV series, Hollywood movie, character or comic book, you'll very likely to find them on Bluegapes mugs. Choose your pick at prices...
Most of the mugs range from Rs.250-500; images and price courtesy www.fabfurnish.com. Tea sets (a single teapot and cup) by Wasted Fish, near Toto's garage in Bandra West, are for 1850 and some of their quirky teapots are for 2850.