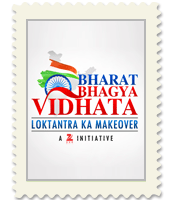 Society has always had a process of rise and fall, through that procedure literature has always documented the state of life.
Film in its part has also over the years also depicted society in decline and with literature has continually served as a mirror of life.
Parul Kapoor, a professor of English Literature said, "From Dickens to Arnold to Carlyle the entire Victorian age was well documented by the writers of the time. Literature has always borrowed from society."
The view is true of Indian Literature too points out, Hindi teacher and an avid fan of Indian writing, Tejas Lal who said, "The old Indian texts also were a reflection of life. Writers always want their fellow men to understand the problems of society and seek a solution. The best way for that is through documentation in various texts."
Kishore Verma, a sociologist said, "Society has always had a rise and fall that exits. Currently, yeah many would argue there is a decline in values and the like. But the truth is modernisation and progress are also used in the same vein as the change in the value system."
"The books being written today have the live-in relationships, the abortions, the competitiveness in life and stressful living reflected in them. These are the realities of life, some may say they are good or bad but in a sense it conveys the current way of life, " said Kapoor.