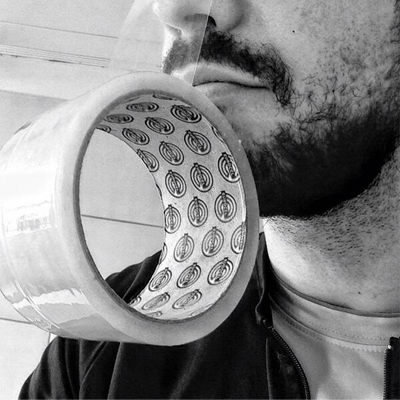 A new trend that involves wrapping your face with a sticky sellotape, clicking a picture, and uploading it on internet, has gone viral online.
According to reports, lots of people are wrapping the clear sticky tape to make their faces grotesquely skewed and squashed selves,a nd then are posting those images on Facebook and Twitter, News.com.au reported.
The originator behind the new internet sensation is believed to be Lizzie Durley, 21, from the UK.
She told a UK website that she got the idea from Jim Carrey's office scene in 'Yes Man.'