... who not only sashays down the ramp, but has a flying kick that will make your head swivel in disbelief. She chats with Rama Sreekant
Four gold, one silver and four bronze, she's our very own karate kid. Born and raised in Mumbai, tall, dusky and sassy model, Sandhya Shetty is a classic example of beauty with brains and brawn. Not one to rest on her laurels, she recently won another bronze at the Maharashtra Karate Association Championship 2014, in the Kumite minus 68 kg category.
"Winning the national championship is always thrilling. My fights are always intense. I give it my best and learn from my mistakes. It's bronze this time, but it's going to be gold next," said a confident Sandhya on winning the National Karate Championships in Delhi. This victory is her ticket to the 35th National Games to be held in 2015.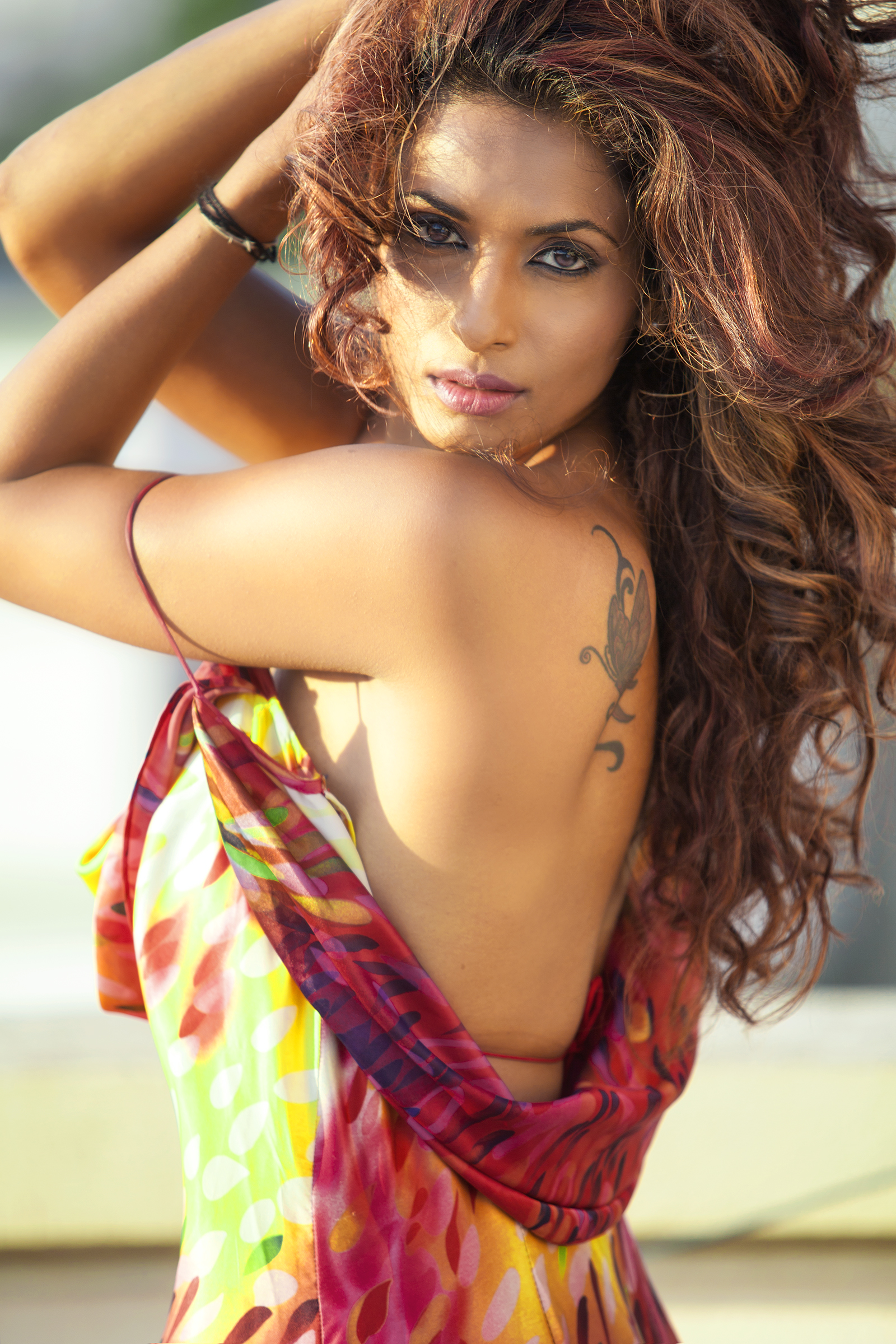 Model with Medals
Sandhya's tryst with karate began nine years ago, when she accompanied a designer friend to a karate session. "It was scary to watch people punch each other's stomachs. But something charged me up and I decided to join the next day," she tells us. In her first fight, Sandhya thrashed her opponent and won a medal from her coach. Her first gold medal moment in 2007, at the Maharashtra State Championship, Senior Kumite Open, was followed by more. Winning came naturally to this true-blue Gemini, who takes pride in being a Shetty. "I belong to the warrior clan. Being called strong gives me a high," she explains.
The Miss India (2000) contestant, received much adulation in the modelling industry. Little did her karate co-trainees know that Sandhya was an aberration. In the initial days they suspected, "She's a model, what is she doing here?" She was here to break the stereotype that beautiful women have to be timid. "I don't understand why women don't learn self-defense," states Sandhya in an agitated tone, as our conversation veers towards the increasing crimes against women. A single woman, who drives around the city confidently, Sandhya advocates awareness, "Be aware of your environment. When you get into the car, lock it first; when crossing a road, don't talk on the phone". Sandhya believes that learning self-defense improves agility and alertness.
Being a Sport
Kumite, which Sandhya practices, "involves a lot of body action. The mind develops a blueprint of your posture, poses and so on, enhancing memory, focus and inner strength. I felt like a baby when I received my first medal. In my head, I was still a model and one punch to my face would change things drastically."
Sandhya, who has paved the way for many from her sorority to take up
contact sports, is clearly dismayed by the participation of women in sport. "We have not arrived at all," she says. The English Literature graduate, who has played kabbadi and volleyball, insists that we need to tap into talent from smaller cities. This, she says, can only be done if the government pumps money into sports other than cricket. "I spend money out of my pocket for tournaments, but there are several talented sportsmen who cannot," she shares.
In a bid to give back to her sport, Sandhya is "planning workshops on the various forms of karate, the importance of self-defense, and understanding karate to improve consciousness". She also runs Sandhya Shetty Connect, a grooming programme for women with sessions on personality development, voice modulation and personal hygiene.
Actor, presenter, model and karate champ—Sandhya never wanted to be a model; she dreamed of becoming a lawyer or an army officer. But fate, had other plans. She is vociferous about modelling being a serious job. "Models are not frivolous; we have the same pressures of life. It's our job and we take it seriously," Sandhya clarifies.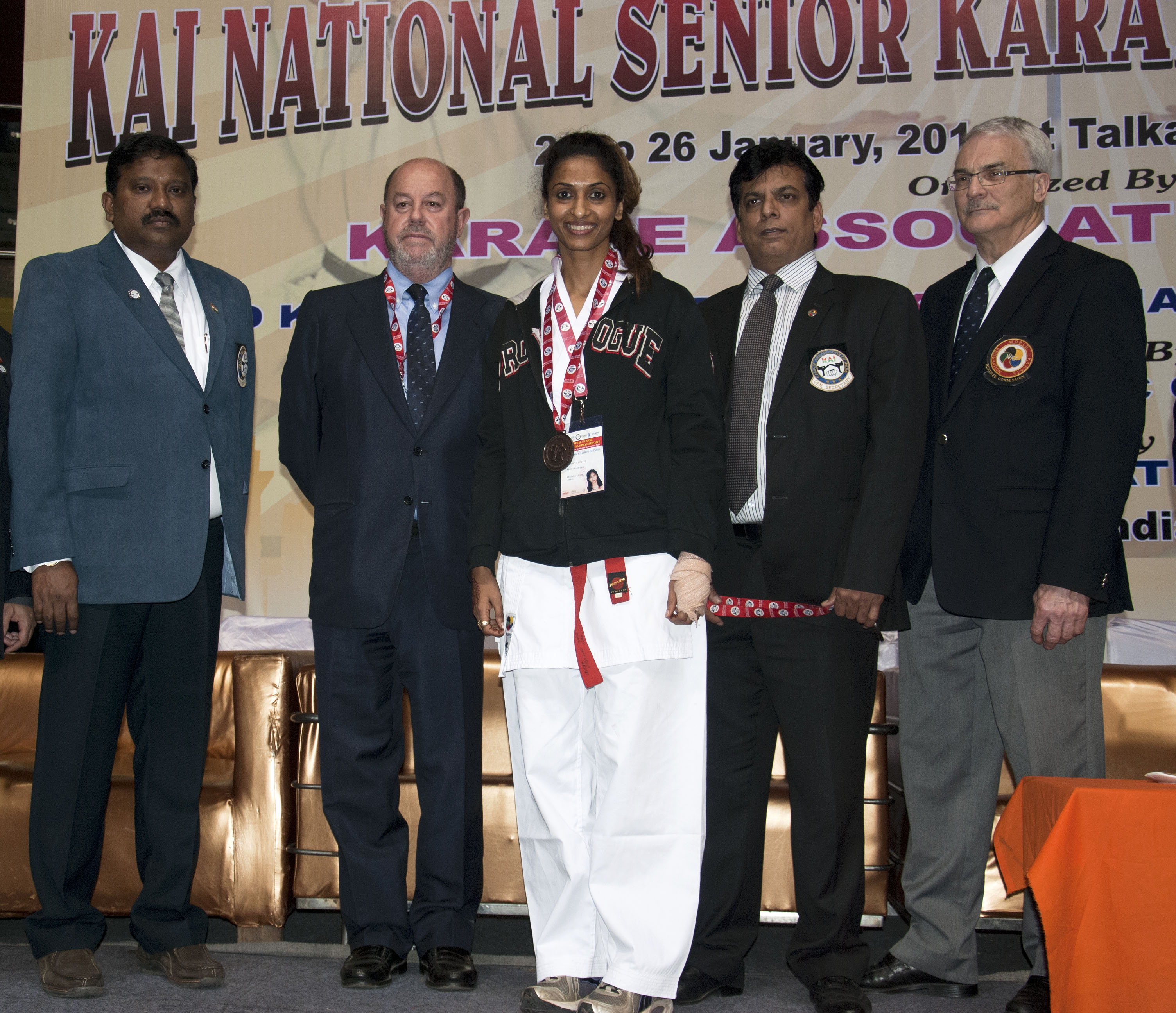 Fair Play
Sandhya's day begins at 6 am, followed by a gruelling karate session. "I'm very particular about what I eat and drink. I sleep by 10.30 pm," says Sandhya whose self-discipline and time management comes from being an active sportsperson. Complimenting her honey-hued skin, I ask her views on the nation's notion of 'Fair is Beautiful'. "We, as a nation, are racist. Today, the modelling industry is replete with models from Russia and Czechoslovakia, who are endorsing saree brands and fairness creams. People visit India to get tanned and we are running towards fairness." she laughs.
Sandhya believes that all change has to "begin at the grassroot level". According to her, education, safety and empowerment are essential, for women to understand their rights and capabilities.
Does the multitasker consider herself a superwoman or is that simply a myth? "A man is never called a superman. We tend to forget the contribution of a man in a woman's life. I do the best I can, but I cannot expect another woman to juggle because it is a subjective experience," clarifying her non-feminist stand.
Having acted in one Bengali movie and a few South Indian films, Bollywood is her next stop. "I want to do meaningful roles, but I'm open to typical Bollywood movies, too. We are a product of them," says Sandhya.
As we go to print, she is in Bhopal training for the upcoming 2014 Asian Games.